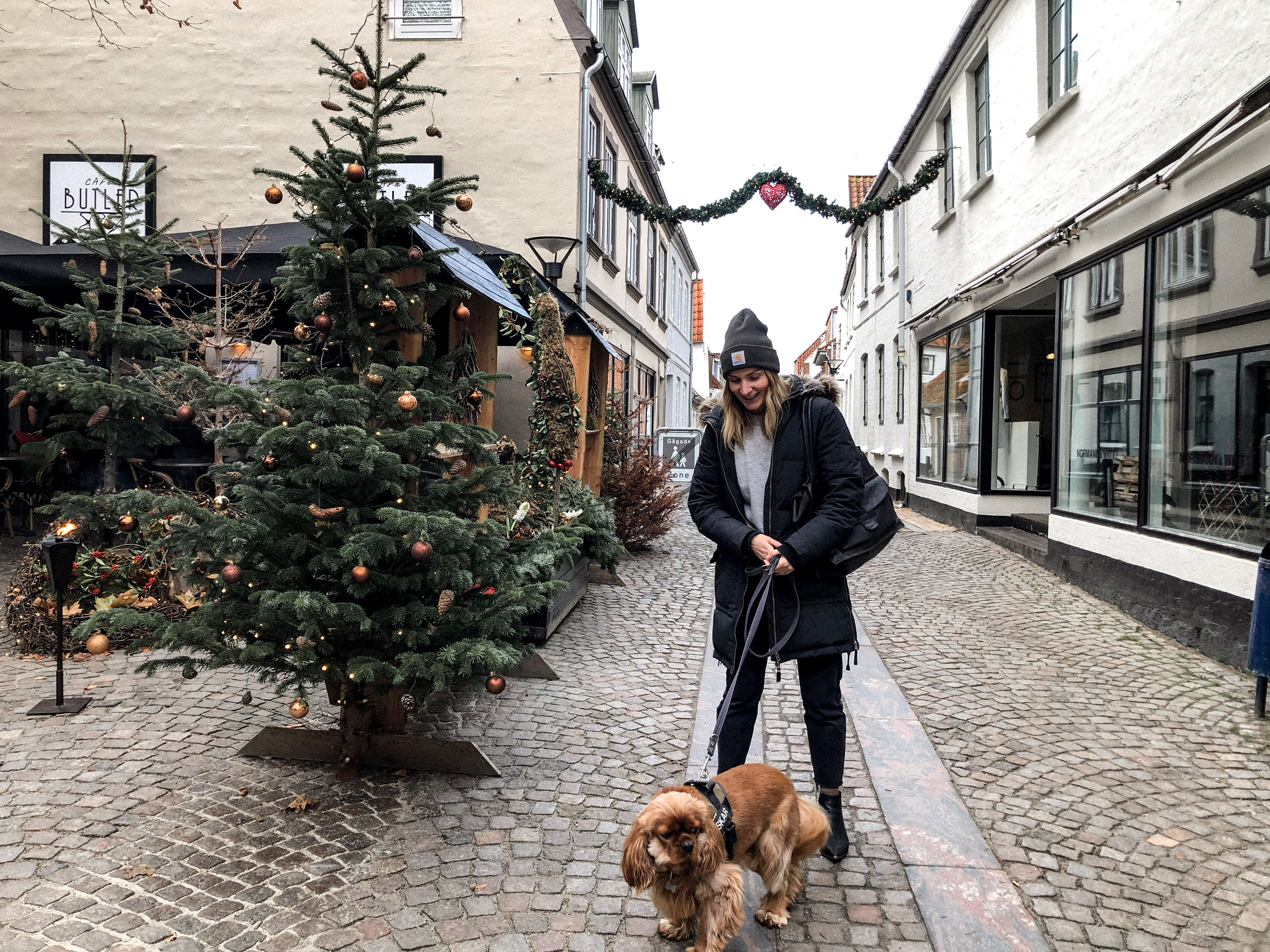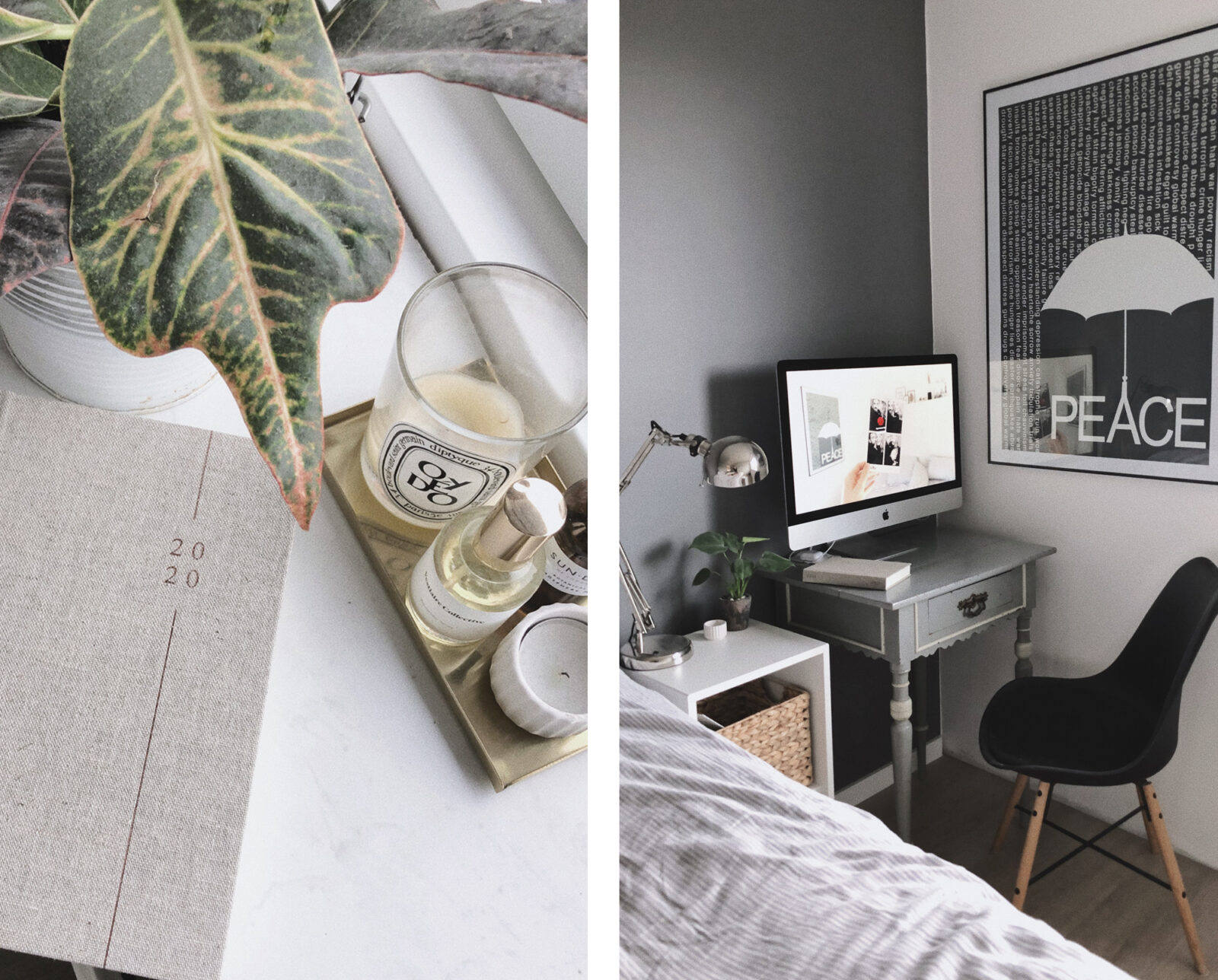 I hope I'm not too late with my Christmas giftguide – no matter if you've bought your gifts already or not (or maybe don't buy them at all), my idea with these kinds of posts is just as much to get the dialogue going around the holidays, so we can inspire each other and normalise the acts we can do to lower our carbon footprints. December is such a wasteful time of year, full of stress too, but it's indeed also a magical and cozy month. And I believe – more than ever – that we all need to do more as individuals, to change the game around the holidays. "Be the change you wish to see in the world", you know. And if we shouldn't challenge ourselves and our nearest, our children, ourselves – who should? And when?
Therefore my version of a gift guide is not only focused on amazing, ethically made basics. There are also some things thrown in there which are more about experiences we can share together and new, healthy habits too which are great for you, and great for the environment.
…
Jeg håber ikke jeg er for sent ude med min julegave guide – uanset om I har købt gaver eller ej (eller måske dropper dem helt), så håber jeg jo et indlæg som dette kan få gang i dialogen omkring juletiden, og hvordan vi alle kan mindske vores CO2 aftryk generelt. December er en tid fuld af spild, stress og jag desværre, men December er for mange også en magisk måned fuld af hygge. Og jeg tror – mere end nogensinde – på, at vi alle hver især skal bidrage mere, til de ændringer vi ønsker i verden. "Be the change you wish to see in the world", I ved. Og hvis vi ikke tør tage denne udfordring og dialog op med os selv, vores nærmeste, vores børn – hvem skal så gøre det? Og hvornår?
Derfor er min version af en gaveguide ikke kun fokuseret på lækre, bæredygtigt producerede basis produkter, men der er også nogle ting smidt ind som er mindre fokuseret på ting og sager, og som har mere fokus på oplevelser og nye vaner som ikke blot gavner dig, men også gavner vores miljø.
Post contains adlinks denoted by a *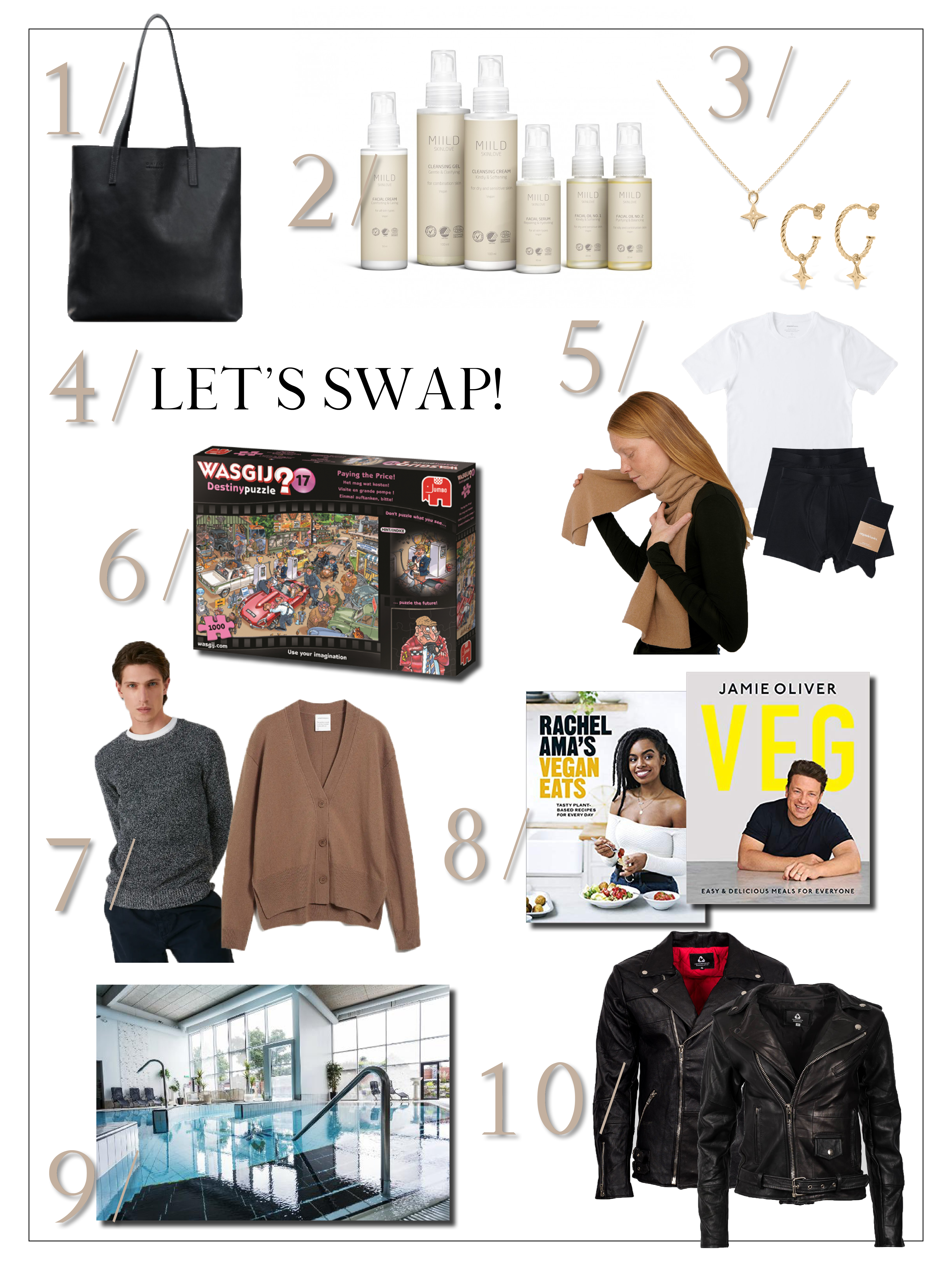 Ethically made basics
Let's start with the "classic" gift; a nice thing you can wrap up and give someone close to you. I've included a few things here, that are all from great, sustainable brands I love myself. Let's start with 1) the shopper bag from Omybag – an absolute favourite of mine when it comes to sustainably made bags. I've got a shopper myself from a Danish brand called Adax, that I've had for almost 8 years now and I can't live without it! I especially use it when I need to carry a lot of things with me for work, travels, grocery shopping etc., because it is so spacious and chic. So the shopper from Omybag is a nice sustainable alternative to the busy woman, who could use a new bag with room for *everything but the kitchen sink* on a daily basis. There's also something lovely about gifting a 7) nice sweater during this cold time of year, and one of my faves here is German Armed Angels. They are one of those brands who have clear certifications, so that there's not doubt that you're making a good choice when you support them. They have wonderful sweaters for both women and men, both in organic cotton and kbt certified wool, so that you know the sheep has been treated ethically in the production proces. 
There's also 5) Organic Basics* who make the best basic fashion items! Both my husband and I are huge fans of their undies and tees, and recently they also launched a handful of winter accessories (scarves, gloves and hats) in recycled cashmere which is super cool. If you know someone who is into cool biker jackets, there's 10) Pelechecoco, my absolute favourite when it comes to edgy leather jackets – they make all their jackets and accessories from recycled leather. I bought a jacket from them myself earlier this year and I love it so much! Last but not least I wanted to mention my own jewelry brand 3) Use Less jewelry*, which is all ethically crafted, made-to-order jewelry which is being made in Germany. This means that there is no mass production involved in the proces and the metals all come from conflict-free zones in accordance with Responsible Jewelry Council, which assure that all materials are ethically collected. Just a tip if you know someone who loves jewelry.
…
Lad os starte med den "klassiske" julegave; en lækker ting du kan pakke ind og give nogen du har kært. Jeg har fundet et par ting og sager her, som især er noget jeg har været glad for de sidste par år. Lad os starte med 1) den fine taske fra Omybag – en absolut favorit, når det kommer til bæredygtigt fremstillede tasker. Jeg har selv en shopper bag fra det danske mærke Adax, som jeg har haft i omkring 8 år. Den er uundværlig for mig! Jeg bruger den især når jeg skal på arbejde, ud og handle, rejse eller lignende, fordi den er så dejligt rummelig og praktisk. Så den fine shopper fra Omybag er et godt, bæredygtigt alternativ til den travle kvinde, der ønsker sig en rummelig taske med plads til det meste i det daglige. Som jeg har nævnt før så er der også noget enormt lækkert ved, at give en lækker 7) striktrøje i den kolde vintertid, og der er tyske Armed Angels blandt mine favoritter. De er ét af de der mærker som har tydelige certificeringer, så du er ikke i tvivl om, at du gør et godt og bæredygtigt køb når du shopper hos dem. Og de har så mange fine trøjer til både kvinder og mænd, både i økologisk bomuld men også i kbt certificeret uld, så du véd at fårene har haft det godt og er blevet behandlet ordentligt.
Ligeledes er der 5) Organic Basics* der laver de bedste basisvarer! Min mand og jeg er både helt vilde med deres t-shirts og undertøj, og for nyligt lancerede de også en række vinter accessories (som tørklæder, handsker og huer) i genanvendt cashmere, hvilket er super sejt. Hvis du kender én der er vild med fede biker jakker, så er 10) Pelechecoco min absolutte favorit – de laver nemlig de fedeste jakker og accessories i genanvendt læder. Jeg købte selv en jakke derfra tidligere på året, og jeg er simpelthen så tosset med den. Sidst men ikke mindst ville jeg lige nævne mit eget smykke brand 3) Use Less jewelry*, som er etisk fremstillede smykker der bliver lavet på bestilling i Tyskland. Det betyder at der ingen masseproduktion er involveret, og udover det kommer metallerne fra konfliktfrie zoner og i overensstemmelse med Responsible Jewelry Council, hvilket igen sikrer at materialerne bliver indsamlet på en ordentlig måde. Bare et lille tip hvis du kender én der elsker smykker.
Self-love
This summer Miild launched a handful of skincare products called 2) Skinlove, and right before the launch they send me a few small testers, so I could give them my honest opinion and feedback. And I loved them!! So much that last week I went ahead and ordered almost the entire Skinlove range as sort of an early Christmas present for myself. I especially like the cleansing milk, because it's a great multi-product. It allows me to skip the eyemakeup remover, because I can use it on my entire face, including the eye area. Miild used to be sold on Klarify.me to the UK and Germany, but I'm afraid this is not the case anymore. But if you're going to Denmark anytime soon you should look for these in Matas or Magasin! An alternative could be 100% pure* or Meow Meow Tweet which are other brands that make clean and cruelty-free products. For alternative makeup I recommend Zao which is another clean makeup brand I love, and they sell their products in reusable bamboo containers. I know that brands like these are often a bit more expensive, but for me personally this is something I use everyday and therefore something I would gladly make room for and prioritise in my budget, and then simple leave something else out for. 
I don't know if 6) puzzles are really suitable for the "self-love" category, but somehow it is. Because you give yourself time, which for many busy people is one of the most valuable things in life these days. You give yourself time to relax, ground yourself, give yourself and your brain a break. So if that's not self-love, I actually don't know what is! I'm pretty hooked on Wasgij puzzles, especially the Destiny kinds. It's rather fun and challenging because you can't really use the box as reference, you need to "look into the future" and guess what the final puzzle looks like. Morten and I did one of these last year, where the image was a rockband playing for a large audience. But the rockstars were now old and grey, so we had to guess what a concert with them on the nursing home would look like. If you've got a childish soul (like us ;-)), this would be a hit as a Christmas gift. I usually make myself a nice cuppa tea, a little bowl of snacks and put on a soothing playlist. Monday nights dont get any better haha!
…
I sommers lancerede Miild en række skincare produkter under navnet 2) Skinlove, og de sendte mig i den forbindelse nogle små testere, så jeg kunne prøve og se hvad jeg synes, og ligesom give dem lidt feedback på det. Og jeg elsker disse produkter! Faktisk så meget, at jeg (efter at være løbet tør for testers) i sidste uge gik ind og bestilte næsten hele Skinlove linjen, som en slags julegave til mig selv. Jeg er især glad for rensemælken, da den fungerer som et super godt all-round rense produkt. Med denne behøver jeg ikke en seperat øjenmakeup fjerner fx, for jeg kan bare bruge rensemælken i hele ansigtet. Produkterne er lidt pebrede (ligesom deres makeup, hvilket efterhånden er det eneste jeg bruger), men til gengæld får du altså nogle super lækre produkter, som alle har hele 3 certificeringer og som bare passer så godt til min sensitive hud. For mig er det dén slags produkter jeg hellere end gerne prioriterer ind i mit budget netop fordi jeg bruger det hver eneste dag, og gerne undværer andre ting for at få råd til.
Jeg ved ikke om 6) et puslespil decideret går ind under "self-love" kategorien, men alligevel lidt. For du giver dig selv tid, hvilket for mange travle mennesker jo er noget af det mest dyrebare her i livet. Du giver dig selv tid til, at slappe af og fordybe dig, give dig selv og din hjerne en velfortjent pause. Så hvis ikke det er selvkærlighed, så ved jeg faktisk ikke hvad det er! Jeg er ret vild med Wasgij puslespil, især dem der hedder Destiny. Det er ret sjovt og udfordrende, fordi man ikke skal samle dét der er på æsken. I stedet skal man "se ud i fremtiden" og gætte, hvordan puslespillet i stedet skal se ud. Mig og Morten samlede ét af disse sidste år, hvor billedet udenpå var et rockband der optrådte foran et kæmpe publikum. Men rockstjernerne var så blevet gamle (og det samme var publikummet), og vi skulle derfor gætte hvordan deres koncert ville se ud på plejehjemmet i stedet. Hvis man er en barnlig sjæl (som os ;-)), så tror jeg det her kunne være et kæmpe hit som en gave. Jeg plejer at lave mig en kop lækker te, en skål med noge snacks og sætter en hyggelig playliste på når jeg skal samle puslespil. Så bliver mandag aften ikke bedre haha!
Inspiring meat-free cookbooks
Do you know anyone who is intrigued to do meat-free cooking a couple times a week, but who seems a been scared or uninspired to do it? According to research, around 30% of the carbon footprint in the western part of the world comes from the food industry, and the biggest sinner here is the production of meat. Besides there are some ethical reasons to why many people choose to live without meat too. To me it's kind of a mix – I've never been that crazy about meat anyway (I've always been more into fish or chicken if I had to choose), and I've also chosen to cut down on meat for the environment. I'm close to being a vegetarian, and my husband too (but we still don't feel fully comfortable putting a label on it). There are SO many amazing vegan and vegetarian meals and recipes out there! It's all about taking the plunge and experiment with it. You could try a couple of 8) plant-based cookbooks (Vegan Eats HERE, Veg HERE) either for yourself if you need the inspiration, or someone close to you. Someone who could use the inspiration to really get started with the meat-free days.
…
Kender du nogen, som virker til at være friske på at holde kødfrie dage i løbet af ugen, men som måske er lidt bange eller uinspirerede til, at tage springet? Ifølge Samvirke, så kommer 30% af CO2 udledningen i den vestlige verden fra fødevareindustrien, hvor langt den største synder er produktionen af kød. Desuden er der jo nogle etiske årsager til, at nogle vælger kødet helt fra i deres kost. For mig er det lidt en blanding – jeg har aldrig været den store kødspiser (har altid været mest til fisk og kylling hvis det skulle være), og så har jeg også skåret ned på mit kødforbrug for klimaets skyld. Jeg er meget tæt på at kalde mig vegetar efterhånden, og min mand ligeså (men vi "tør" endnu ikke putte label på). Og der findes SÅ mange lækre både veganske og vegetariske retter derude! Det er bare med at tage springet og prøve sig frem. Vi er enormt glade for Årstidernes vegetarkasse som vi har fået i et halvt års tid nu, men du kunne også købe et par 8) kogebøger (Vegan Eats HER, Veg HER), enten til sig selv eller én der står dig nært. Én som lige mangler det der sidste skub eller inspiration til, at blive introduceret til de kødfrie dage.
Turn Christmas eve into a swap party
This is just an idea and not something I've tried myself, but it would be so fun! There's this huge expectation that Christmas equals giftgiving, especially the materialistic kind. And this is where I think it is super important that we all think more about our actions; especially what traditions we choose to include our kids in. Because Christmas doesn't have to be all about new new new, am I right? So a thing you could try to do either on Christmas eve or just sometime through December, could be to host a 4) swap party. A lovely afternoon or evening, where you could all swap things you've brought with you from home with each other. You could make a theme or some rules to what people should bring, to make sure everyone feels like swapping with each other. Because this way you get that news value that some people find magical about Christmas eve, but in a more sustainable way. I like swapping puzzles with people for example, once I'm done with them. So recently I actually gave the before mentioned Destiny puzzle to a friend of mine, as a gift at her baby shower. I think it's just as important to give the mum something nice, because she's gonna need a little me-time too, to recharge once the baby comes, right? During such an event it would be fun for the kids to swap toys with each other, and it's a great way to teach them the values of sustainability, even during Christmas. 
…
Dette er blot en idé og altså ikke noget jeg selv har prøvet, men hvor kunne det være hyggeligt! Der er en kæmpe forventning til, at jul er lig med gaveræs. Og det er især hér jeg mener, at vi alle skal tænke os om en ekstra gang; især i forhold til hvilke traditioner vi opdrager vores børn med. For julen behøver ikke være lig med nyt nyt nyt, har jeg ret? En ting man måske kunne prøve med sin familie eller måske bare til en julefrokost i løbet af december, kunne være en 4) hyggelig bytte-komsammen. Simpelthen en eftermiddag eller aften, hvor man kan bytte ting med hinanden, som man har medbragt hjemmefra. Måske kunne man lave et slags tema eller lave nogle retningslinjer for hvad folk tager med, sådan at man er sikker på at alle har lyst til at bytte ét eller andet med hinanden. For så får man den der nyhedsværdi, som især er skæg for de mindste, men på en mere bæredygtig måde. Jeg bytter fx indimellem puslespil med venner og familie, så førnævnte Destiny puzzle har jeg faktisk for nyligt givet videre til en veninde, da vi holdt baby shower for hende. Jeg synes nemlig også godt, at man må give moren nogle selvforkælelses gaver, selvom sådan en sammenkomst jo ligeså meget er for babys skyld og ankomst. Mor får jo ligeså meget behov for, at lade op og passe på sig selv når baby kommer, ikke? Til et sådan arrangement kunne børnene måske bytte legetøj med hinanden, og det er jo en god måde at lære dem vigtigheden af bæredygtighed, selv i juletiden.
Experiences and services for those in need
Last but not least I of course (like last year) had to mention the non-materialistic kinds of gifts, that are based on 9) experiences. That could be tickets to a concert, a musical, a play in the theatre, a speech, a weekend at the spa, a getaway in a cottage, a trip or something similar. Some of the most amazing gifts I've ever received or given, has been gifts where someone (or I) had made all the planning, bought the tickets etc. so all I needed to do was show up and have a good time. Create some new lovely memories! You could also provide someone with a service like cleaning the house from top to bottom, cleaning their windows or whatever it might be that someone dear to you could use some help with. Christmas gifts doesn't have to be a thing you purchase! You could also choose to donate some money to charity, and in that way send a thought to those that might not be as privileged as you.
…
Sidst men ikke mindst vil jeg gerne (ligesom sidste år) slå et slag for, at give gaver som ikke nødvendigvis er materialistiske, men mere er baserede på 9) oplevelser. Det være sig billetter til en koncert, musical, teaterstykke, foredrag, en weekend i spa ophold, en sommerhus tur, en rejse eller lignende. Nogle af de dejligste gaver jeg har givet og også fået, er netop den slags gaver, hvor nogle har sørget for at arrangere noget og man egentlig bare skal møde op, hygge sig og skabe gode minder sammen. Man kunne også give en service til nogen der har ekstra brug for hjælp; en gang hovedrengøring, oprydning, pudsning af vinduer eller hvad man nu kan komme i tanke om. Julegaver behøver ikke nødvendigvis være en genstand man køber! Man kunne også vælge at støtte velgørende formål på denne tid af året, og lægge sine penge dér – eller måske blot nogen af dem – og sende en kærlig tanke til dem der ikke er ligeså priviligerede, som man selv måske er.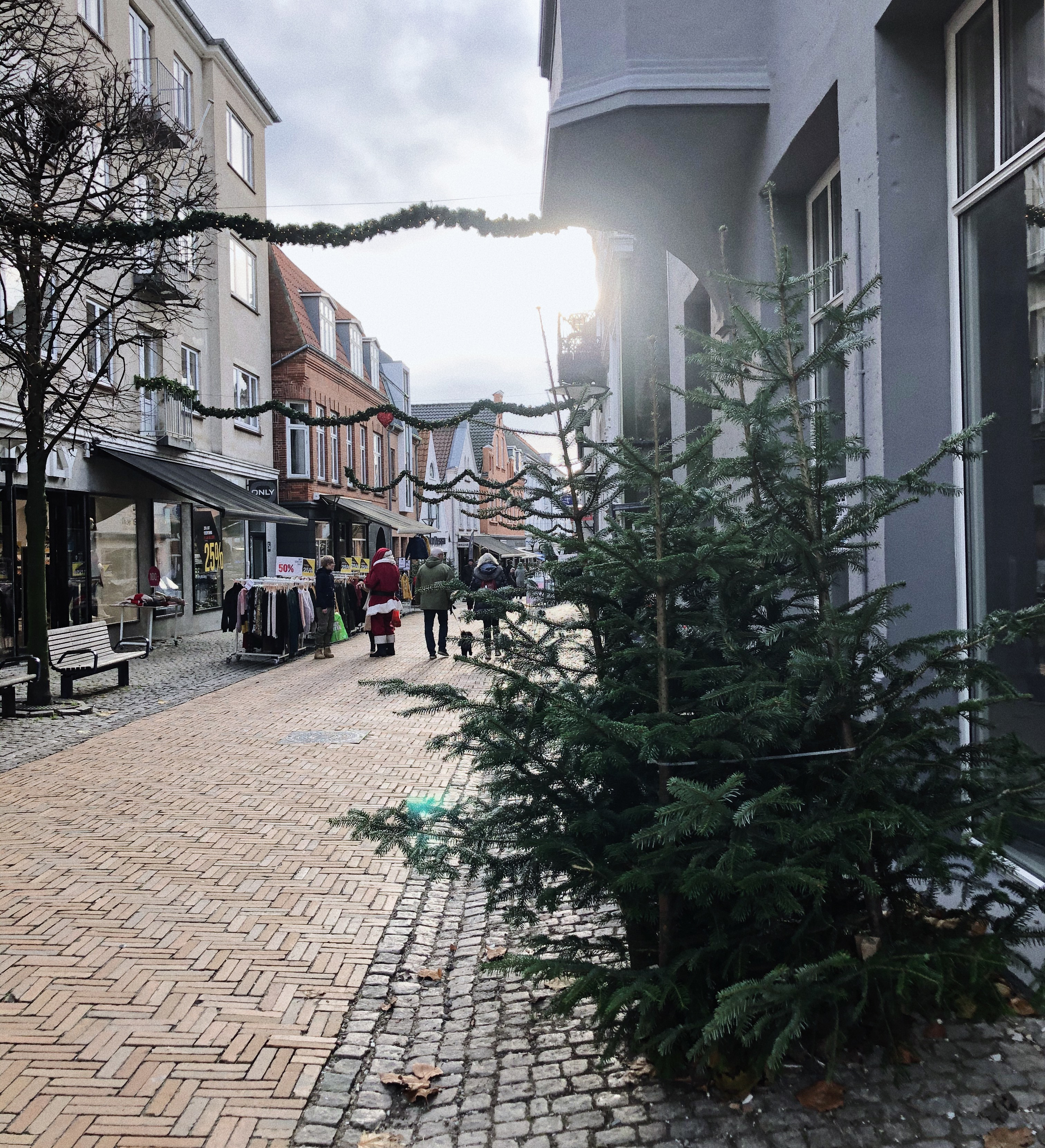 I hope this post gave you a lot of inspiration on how to have a more sustainable Christmas with less waste, but still with lots of "hygge" and warmth. No matter where you might be and whether you celebrate Christmas or not, I hope December is treating you well! We're done with the heavy workload of renovating our kitchen which is so amazing, because now I can cook all the lovely festive meals haha! I actually made my first ever meat-free Christmas dinner this weekend (watch the video below to tag along), and it was SO good! So good that I actually intend to make this on Christmas eve too, both for my own sake but also to slowly introduce meat-free options to those in the family who might not think about this as much as me. Again, it's a great opportunity to start an important dialogue with family and friends, and normalise this form of creative, sustainable way of thinking. Even during the Christmas holidays.
…
Jeg håber dagens indlæg gav jer en masse inspiration til en mere bæredygtig jul med mindre spild, men med masser af hygge og varme. Uanset hvor I befinder jer, og om I fejrer jul eller ej, så håb jeg I nyder December! Vi er færdige med en stor del af vores køkken (yay!) og det er så skønt, at vi nu kan kokkerere dejlig julemad haha! Faktisk lavede jeg her i weekenden min første kød-frie jule ret nogensinde (se med i videoen nedenfor), og det smagte SÅ lækkert! Faktisk var det så lækkert, at jeg har tænkt mig at lave noget af det juleaften, både for min egen skyld men også for, at introducere det kødfrie alternativ til dem i familien der ikke normalt tænker i disse baner. Igen, det er en god mulighed for, at starte en vigtig dialog med familie og venner; og gøre det mere normalt, at tænke kreativt og bæredygtigt, også omkring juletiden.
9