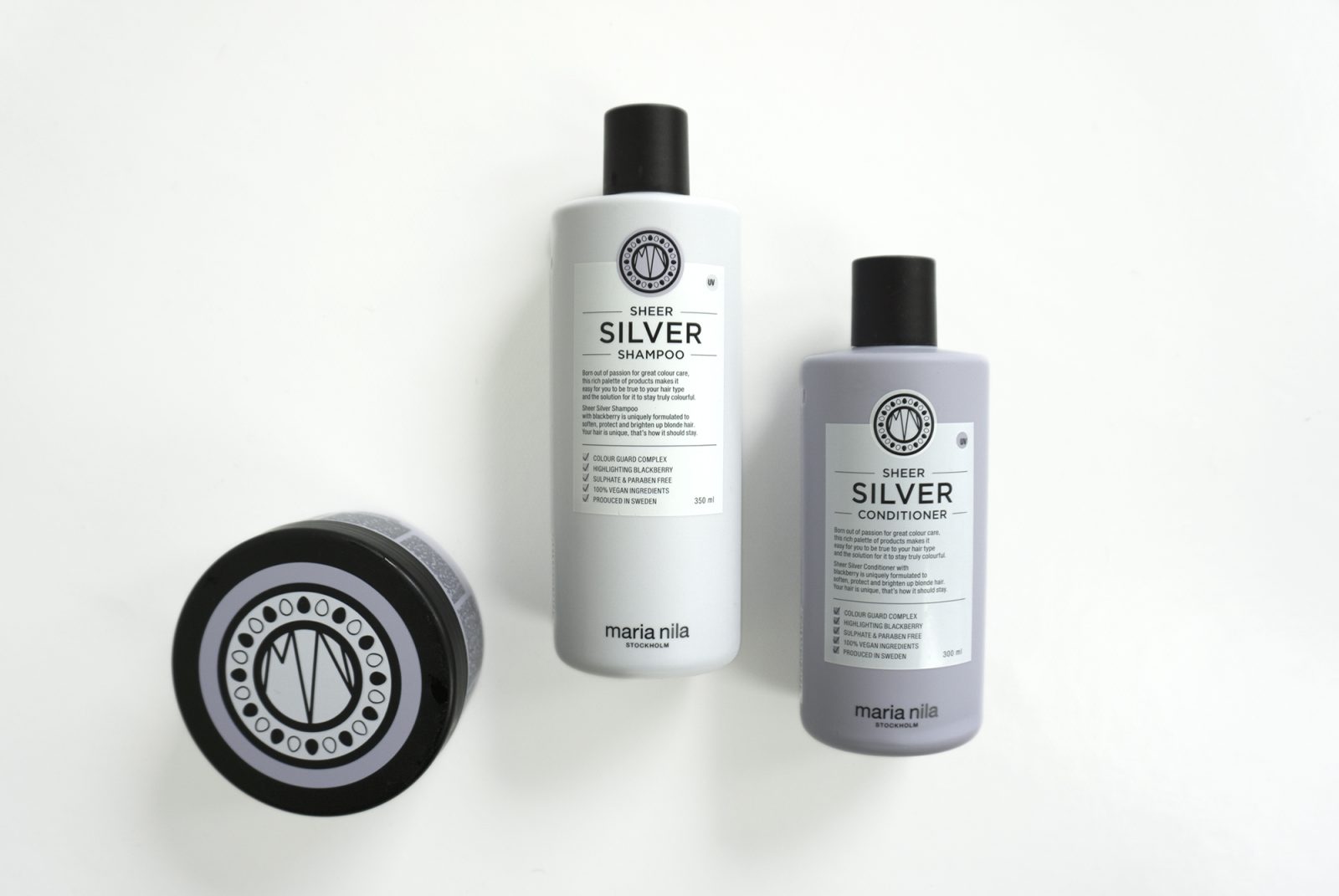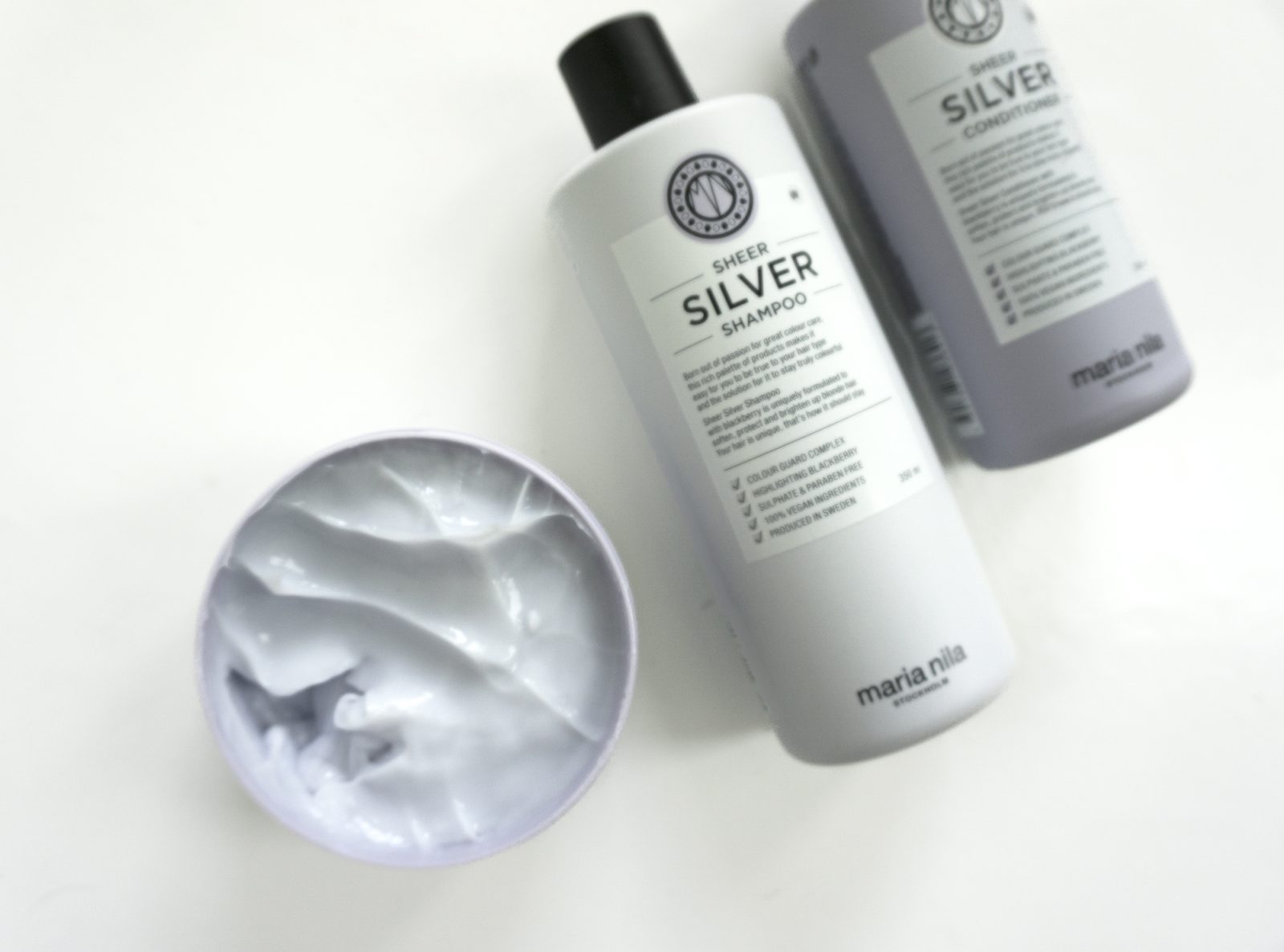 Jeg fik for nyligt lysnet mit hår lidt mere end jeg plejer, og da mit hår har tendens til, at samle de "gule" undertoner fra den blonde farve op med tiden, så anbefalede min frisør mig, at bruge en silver shampoo. Det fremhæver de kølige toner i den blonde farve – sagt på almindeligt talesprog, så får det håret til at se mindre gult ud. Og det kan jeg godt lide. 😉 Jeg har modtaget den her rigtig lækre hårpleje serie fra Maria Nila. Det er et svensk mærke, som har nogle rigtig gode holdninger i forhold til miljø og dyrevelfærd, og de forsøger også at bruge ingredienser, som forstyrrer balancen i både hovedbund og hår mindst muligt. Jeg er ikke øko-freak, men jeg må sige at jeg med alderen alligevel oftere og oftere vælger produkter som enten er parfume-fri, svanemærkede eller på en anden måde har gjort noget ud af, at behandle vores miljø ordentligt. Jeg kan virkelig anbefale Sheer Silver serien! Jeg synes mit hår dufter fantastisk, det er blødt og ikke mindst synes jeg min blonde hårfarve ser friskere ud når jeg bruger disse produkter. Nu hvor jeg både er blevet klippet og har fået nye lækre hårprodukter, så laver jeg snart et opdateret video til jer, hvor jeg viser hvordan jeg styler mit hår om morgenen.
Indlægget indeholder produkter, som jeg har modtaget til test/anmeldelse. Mine holdninger om produktet er 100% mine egne, og jeg har selv udvalgt produktet.
/ got my hair dyed not so long ago, a little blonder than usual. I've been looking for a good silver shampoo for some time, because my hair has a tendency to pick up yellow tones whenever it's been colored blonde. I have received these really nice products from the Swedish brand Maria Nila. They focus a lot on our environment and they are also 100% vegan. I can definitely recommend the Sheer Silver products! My hair smells amazing, it's so soft and I really do think that my blonde hair looks a lot more fresh and less yellow when I use these products. I think I'm gonna do an updated hair tutorial for you guys in a video soon!
This post contains products that I have received with the purpose to write a review. The review is however 100% my own opinions and words.
2