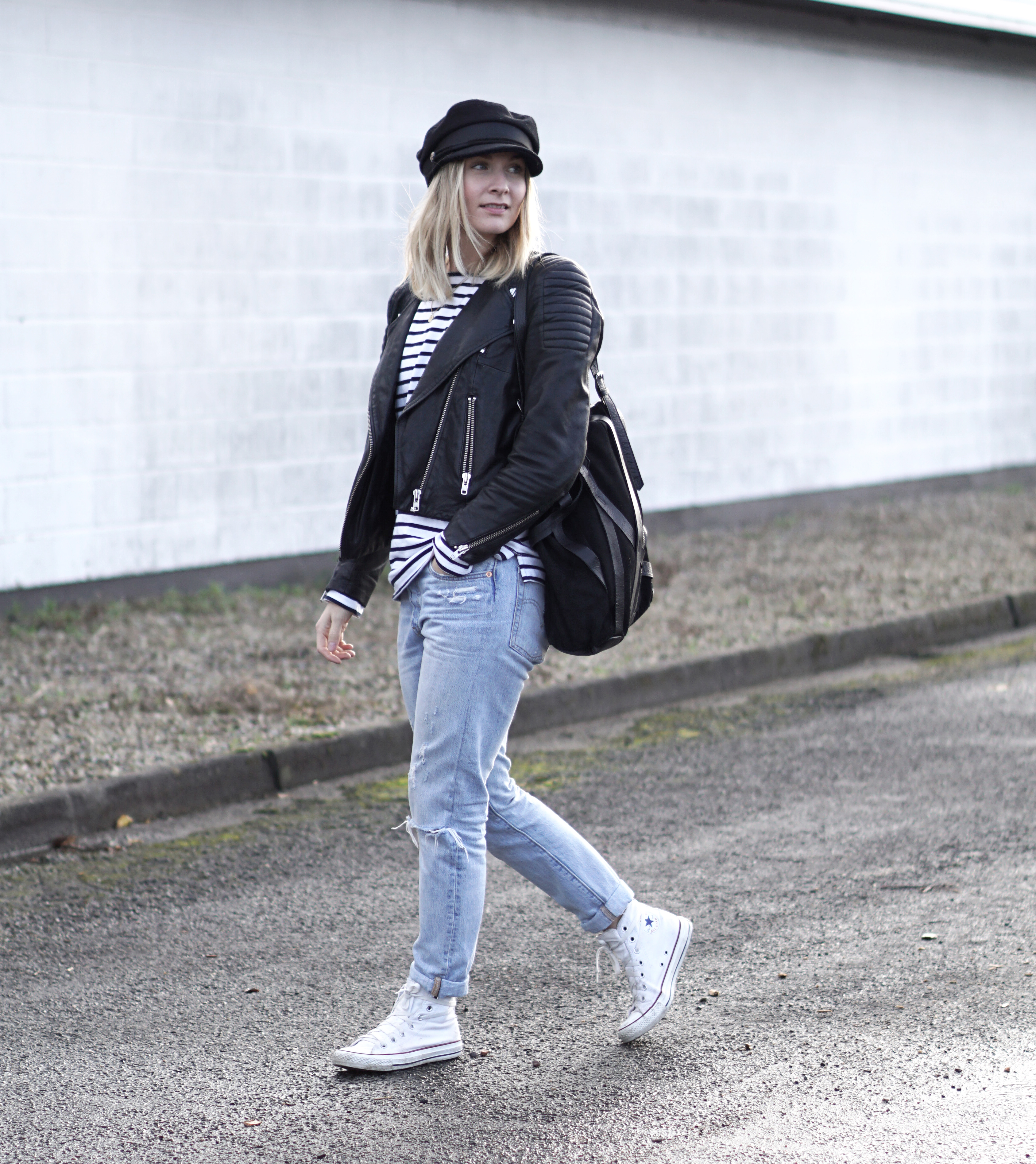 / I get a lot of questions about shopping at one of my absolute favourite shops: Everlane. To start off with I would like to mention that this post is in no way sponsored by Everlane, but it is probably one of the brands I most often link to, as they – in my opinion – make some of the best quality basics on the market, and I could see myself wearing everything they make! Everlane makes good, durable products, and proper and fair production is also one of the pillars behind the brand, which is also one of the reasons why I support what they are doing. I don't have so many items from there (yet), but every time I'm looking for new basics for my all-year basic wardrobe, it's Everlane I'm visiting first.
Jeg får dagligt rigtig mange spørgsmål vedrørende shopping på én af mine absolut yndlingshops: Everlane. For en god ordens skyld vil jeg gerne nævne, at dette indlæg på ingen måde er sponsoreret af Everlane, men det er nok ét af de brands jeg oftest linker til, da de i min optik er indbegrebet af tidløs kvalitet, og jeg kunne købe alt de laver til min basis garderobe! Everlane går højt op i, at lave gode, holdbare produkter og så er ordentlig og fair produktion også én af grundpillerne bag brandet, hvilket også er én af grundene til, at jeg bakker op om dét de laver. Jeg har ikke så mange ting derfra (endnu), men hver gang jeg er på udkig efter nye basis ting til min helårs-basis garderobe, så er det Everlane jeg har øje på.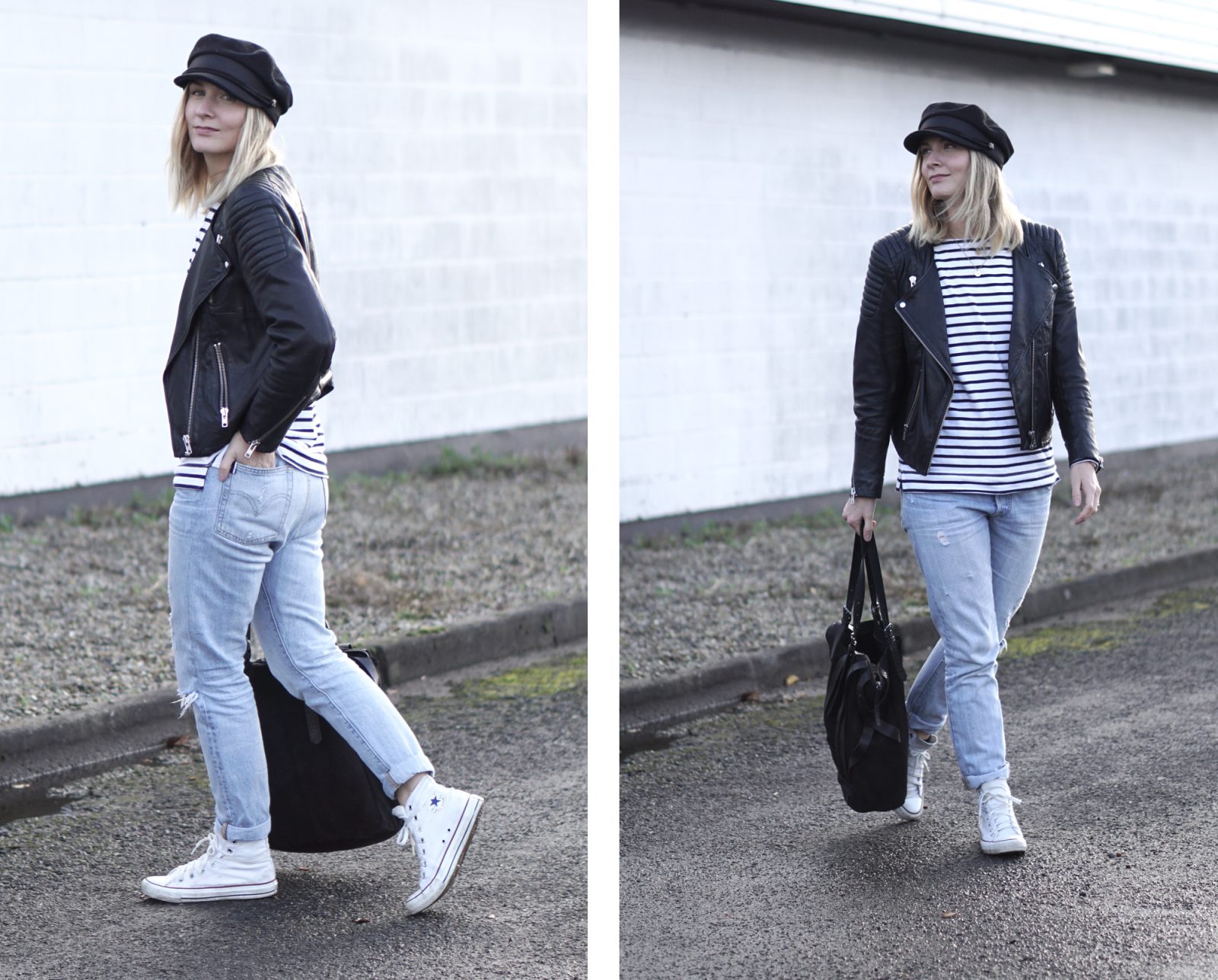 striped cotton t-shirt from Everlane – HERE
/ Anywho, back to this whole how to shop on their webshop if you live outside the US. it's actually pretty simple: you sign up for their newsletter, and as soon as they have a week with international shipping you'll get notified via email. Of couse you could also follow them on Instagram, which is where I got notified last time they had international shipping. I'm not 100% sure about how often they ship internationally, but my guess is maybe every other month. Maybe it sounds like a lot of work work, but to be honest it's worth it all I think! Plus you don't have to worry about the products you order going out of style, 'cause they never will you know? When it comes to customs everything is calculated and will be part of the final price you pay. Last time I ordered for 61$ worth of clothing, and the final price including shipping, taxes and customs was 95$. So of course it's a little pricey, but as I said, I think it's totally worth the money. It takes around 10 days (depending on where you live) for your order to arrive. One last thing I'd like to give Everlane a thumbs up for is, that there was no excess plastic bags or anything when I received my order. So nice to see that they try to bring down our overconsumption on that part too!
Nå, men altså – tilbage til det der med at shoppe på deres webshop, når man bor uden for the US. Det er egentlig ganske simpelt: du signer op til deres nyhedsbrev, og så snart de har en periode (typisk en uge) de sender til EU, så får du en mail i din indbakke. Du kan selvfølgelig også følge dem på Instagram, det var dér jeg sidst blev opmærksom, da de havde international shipping. Jeg er ikke 100% skarp på hvor ofte de sender udover USA's grænser, men jeg vil tro det er en gang hver 2. måned. Det er måske lidt "bøvlet" vil nogen tænke, men altså – jeg venter gerne lidt ekstra tid på deres produkter! Ikke alene er de det hele værd, men man skal jo ligesom heller ikke være bange for, at de når at "gå af mode", vel? Med hensyn til fx told, så er alle omkostninger regnet med i den endelige pris. Jeg bestilte for 61$ sidst jeg købte noget på deres webshop, og i alt blev beløbet 95$. Så det koster lidt ekstra, men som sagt synes jeg det er alt umagen værd. Det tager ca. små to uger fra du bestiller dine produkter, til du har modtaget dem. En lille sidste ting jeg gerne vil rose Everlane for er, at det tøj jeg bestilte ikke kom med nogen form for plastikindpakning. Kæmpe thumbs up for, at nedbringe vores overforbrug af plastik lige dér også!
Adlinks
119