*AD for ATLIST
One of the things the regular consumers often say is, that it's hard to find the products you like in sustainable versions. Not only when it comes to fashion, but also in terms of interiors, beauty and general lifestyle. In many ways sustainability is still an unexplored field within many types of businesses, but luckily many already has a beating heart for sustainability, and I want to help making it easier for you as consumers to navigate through this field and thus support sustainability in general. That's the only way we can reach that point where sustainability becomes the norm and an easy choice too! I still firmly believe in "buy less but better" – and with this, sustainable and ethical production is an important factor for me too.
…
Én af de ting man oftest hører almindelige forbrugere sige er, at det er svært at finde de ting man kan lide, i bæredygtige versioner. Ikke kun når det kommer til mode, men også i forhold til boligindretning, beauty og generel livsstil. På sin vis er bæredygtighed jo også et på mange måder stadig uudforsket marked (inden for mange brancher), men heldigvis er der også mange der har et bankende hjerte for bæredygtighed, der forsøger at kridte banen op så det bliver nemmere for alle forbrugere at navigere rundt i den bæredygtige verden, og ikke mindst bakke mere og mere op om bæredygtighed generelt. Kun sådan kan vi bevæge os hen imod, at det bæredygtige valg bliver det oplagte (og ikke mindst nemme) valg! Jeg holder stadig fast i mit grundprincip om, at købe mindre men bedre – og med bedre, så er bæredygtig og etisk produktion bare blevet en stor del af denne tankegang.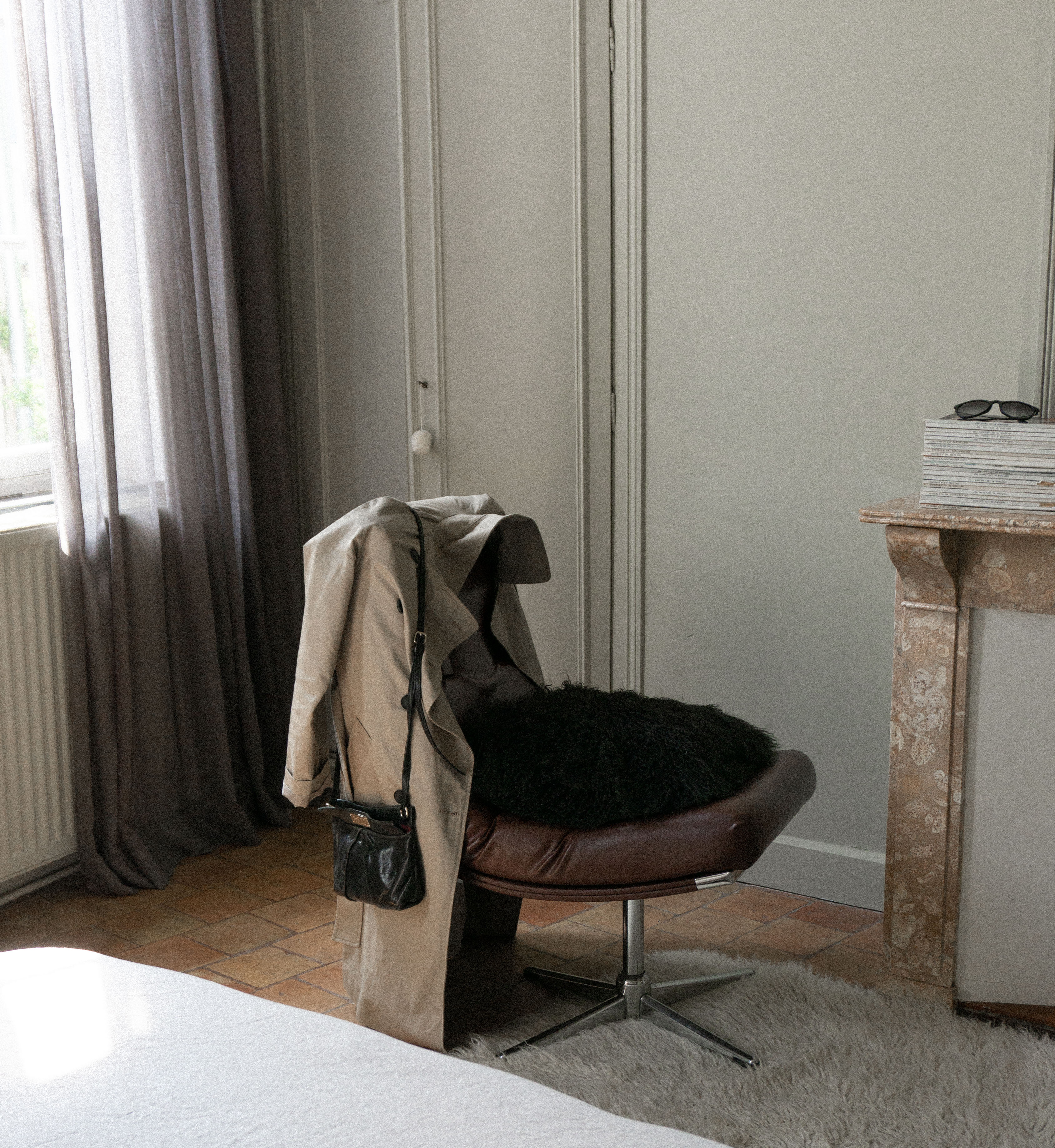 I am therefore very proud to announce, that I have become part of the new concept ATLIST and their panel of bloggers. ATLIST is an all new online service – more a community actually – that is meant to make it easier for you as a consumer, to find all of the amazing sustainable products that are on the market. As an ATLIST blogger I'll be making boards with inspiration and sustainable products (primarily within the field of fashion and beauty, but it can be anything basically) with everything I like from my favourite sustainable brands, that you can click and buy if you like it, or maybe save it on your own wishlist. I'll be updating my ATLISTS along the way, so there will always be a lot of inspiration for you guys in there. You can also make your own wishlists and save lots of stuff on here yourself. This way you also have a really cool, visual wishlist to share with friends and family, or maybe just a helpful tool for planning your capsules.
…
Jeg er derfor umådeligt glad for at kunne afsløre, at jeg er blevet en del af det nye koncept ATLIST's bloggerpanel. ATLIST er en sprit ny online tjeneste – faktisk mere et community – som netop skal gøre det lettere for dig som forbruger, at finde frem til alle de skønne bæredygtige produkter der findes derude. Som ATLIST blogger laver jeg forskellige opslagstavler med inspiration og bæredygtige produkter (primært inden for beauty og mode, men det kan være alt muligt) med alt fra mine yndlingsbrands, som du så kan klikke dig ind på og evt. købe eller gemme på din egen ønskeliste hvis du har lyst. Jeg kommer til, at redigere i mine allerede eksisterende tavler og oprette nye løbende hele tiden, så der altid er masser af inspiration til jer derinde. Du kan også lave dine egne wishlists, og gemme ting du selv ønsker dig. På denne måde har du en visuel online ønskeliste, som du nemt kan dele med venner og familie, eller måske bruge som værktøj til planlægning af dine capsules.
Be sure to check out my ATLISTS right HERE (search for Signe Hansen), and get inspired by my sustainable favourites! I've saved things that I'd like to add to my summer capsule, but a lot of it is more meant to inspire you – and then there are also things I already own my self that I'd just like to share with you guys. I'll not only be sharing items directly from sustainable brands, but I'm also gonna find lots of amazing secondhand things for you, and at some point I'll make an entire ATLIST with modern secondhand items, to make it easier for you all to shop secondhand too! If you feel like having a peek through my faves and wishes, and also start making your own wishlists you can do that via THIS invite-only link.
…
Du kan se mine ATLISTS lige HER (søg på Signe Hansen), og lade dig inspirere af alle mine bæredygtige favoritter! Jeg har gemt nogle ting som jeg ønsker mig til min sommer capsule, men meget af det er også bare bæredygtige favoritter, som skal inspirere jer – måske noget jeg i forvejen selv er i besiddelse af, og bare gerne vil tippe jer om. Jeg deler ikke kun nye items, men også masser af fine genbrugsfund rundt omkring fra nettet, og kommer til at lave et helt board dedikeret til netop dette, så det bliver nemmere for jer alle at finde lækre og moderne genbrugsfund også! Hvis I har lyst til at lure lidt på mine favoritter, ønsker m.m. og begynde at lave jeres egne wishlists, så kan I gøre det via DETTE invite-only link.

0