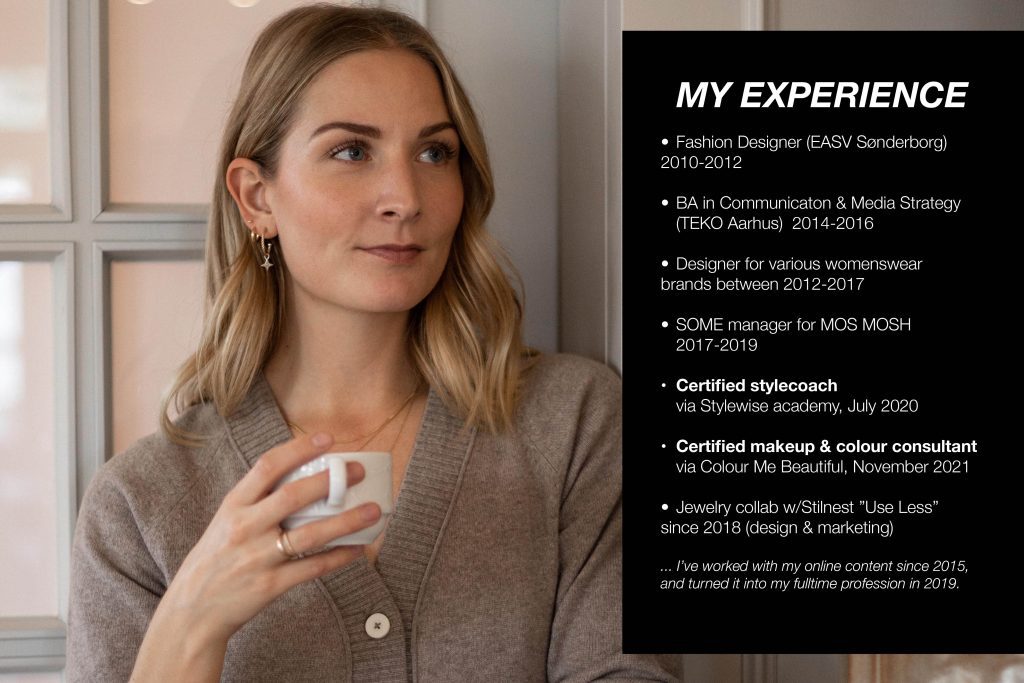 Hi, I'm Signe
Thanks for being here!
I'm a 31-year-old smalltown girl from Denmark. I live with my husband who I met 12 years ago, and together we have our beautiful daughter and two fur babies. 
For the past ten years I have worked actively with fashion; both as a designer, social media manager and now as a stylecoach. Since 2015 I have helped women allover the world opening their eyes towards a more eco-friendly, inclusive and kind fashion industry where personal, sustainable and lasting style is at the core of everything I do. In the summer of 2020 I received a stylecoach certificate after educating myself further at Stylewise Academy in Copenhagen. In November 2021 I furthermore became a certified Colour & Makeup consultant via Colour Me Beautiful, a worldwide well-known academy that works withing personal style, colour and image.
Not only do I share various style guides and advice on my social channels. I also offer a 4 lesson online style masterclass, to those who may need a little more help and accountability in the process of building their dream wardrobe; one that you can enjoy for many years. You can also book me for a 1:1 styling or colour consultation. My slice of the internet is a place where I can make a difference and practise positive influence. A place where I get to share my honest (not perfect) journey towards a simpler lifestyle with less waste and share my love for personal style.