Én af de ting jeg elsker allermest ved, at have forladt storbyen til fordel for den lille flække vi bor i nu er, at vi er omgivet af så meget natur. Selvfølgelig savner vi indimellem det dér med, at kunne hoppe på cyklen og cykle ned i byen og få en lækker brunch eller en kop kaffe som da vi boede i Århus. Men vi har nok hele tiden vidst, at vi ikke ville blive boede der. At vi på et eller andet tidspunkt ville flytte tilbage i nærheden af vores hjemby i Sønderjylland. Jeg ved ikke om vi nødvendigvis ser os selv bo her resten af livet – nogle gange leger vi lidt med tanken om, at flytte lidt tættere på byen. Men som tingene ser ud nu, så nyder vi virkelig vores liv her.
/  One of the things that I love most by leaving the city in favor of the little gap we live in now is that we are surrounded by so much nature. Of course, we sometimes miss this opportunity to jump on the bike and go to the city and have a nice brunch or a cup of coffee when we lived in Aarhus. But I think we always knew that living there was not permanent for us. That at some point we would move back near our hometown in the Southern part of Denmark. I dont know if we necessarily see ourselves living right here for the rest of our lives – sometimes we're do consider moving a little closer to the nearest town. But as things look now, we really enjoy our lives here.
Efter vi fik vores dejlige hund for ca 1,5 år siden er vi selvfølgelig også blevet "tvunget" meget mere ud i naturen end hvad vi ellers normalt ville, og det er simpelthen så skønt. Vi elsker at gå lange ture med ham, og køre nye steder hen hvor vi endnu ikke har været. For mig er frisk luft og natur essentielt, især nu hvor jeg arbejder mest hjemmefra. Jeg plejer at gå en tur med hunden lige inden frokosttid, og når jeg så har spist er jeg klar til, at vende tilbage til arbejdet med fornyet energi.
/ After we got our lovely little dog about 1,5 years ago, of course we have also been "forced" much more into nature than what we normally would and it's just so nice. We love to go for long walks with him and drive new places where we have not yet been. For me, fresh air and nature are essential, especially now that I work the most from home. I usually go for a walk with the dog just before lunchtime and when I have eaten, I'm ready to return to work on renewed energy.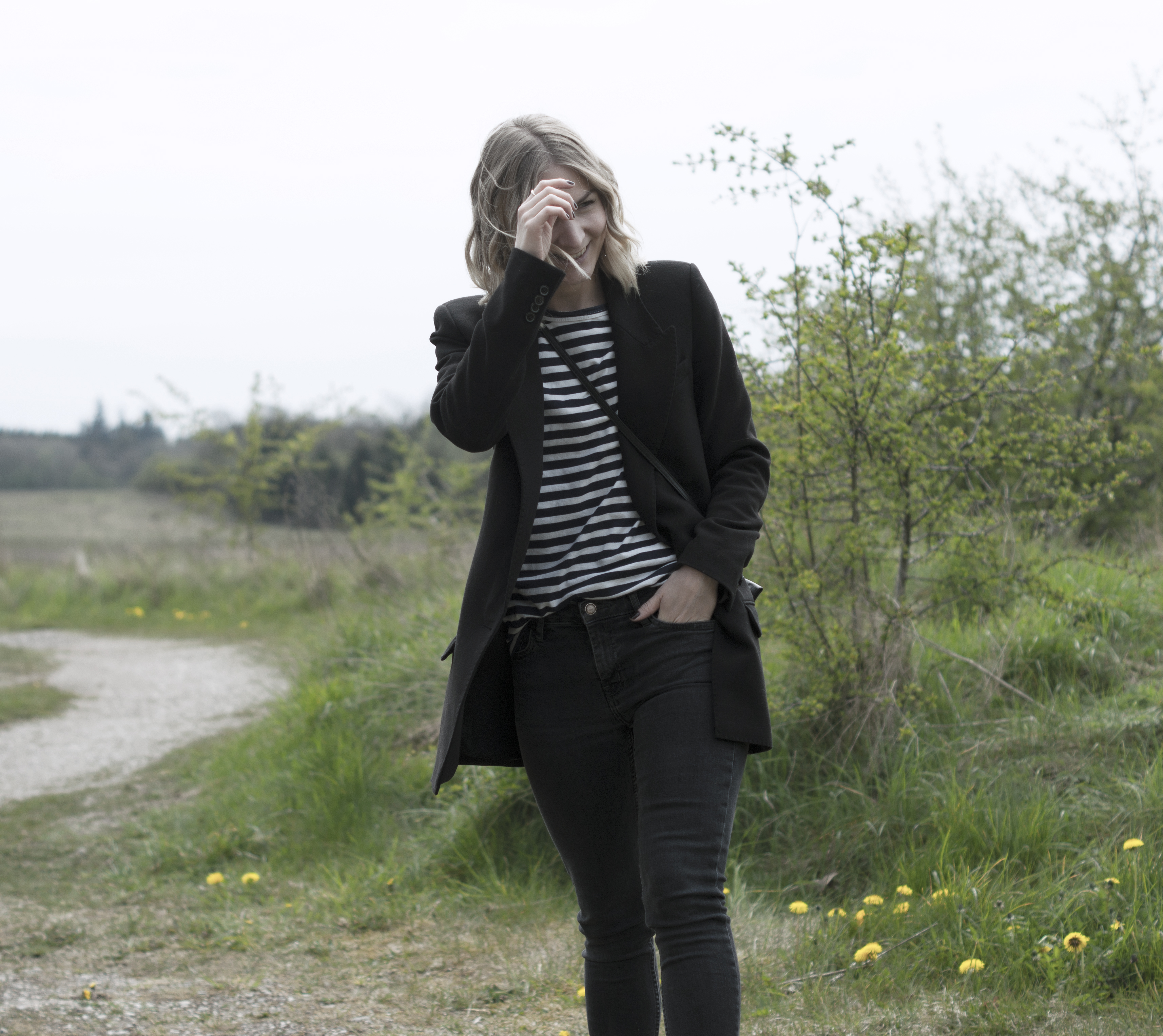 0