For some time I've been thinking about writing this post, and today I decided to grab my computer and then sit on the terrace and write down my thought. How awesome is it by the way, that I'm able to do this at the moment! The weather is so beautiful in Denmark right now. Anyway, the other day I saw a post on Instagram, that made me think about how much we as a society have a tendency to generalise and try to put each other into certain boxes. The post was definitely written with a twist of sarcasm, but I couldn't help feeling a bit hit by the statement. It said something about life being easier back in the days when exercising was needless, smoking was the rule and not the exception and a well put-together diet; what was that even?
…
I noget tid har jeg gået og tænkt på at skrive dette indlæg, og i dag besluttede jeg mig for, at sætte mig ud i solen på terrassen og skrive mine tanker ned. Hvor er det iøvrigt skønt, at dét kan lade sig gøre lige for tiden! Anyway, for et par uger siden stødte jeg på et opslag på Instagram, der fik mig til at tænke lidt over, hvor meget vi som samfund generaliserer og propper hinanden i kasser. Især når det kommer til kost, motion og sundhed generelt. Indlægget var helt klart postet med et glimt i øjet, men alligevel ramte det mig lidt, fordi det var skrevet hen i retningen af, at livet var lettere dengang motion var overflødigt, det ikke var ildeset at ryge, og en veltilrettelagt kost; hvad var det?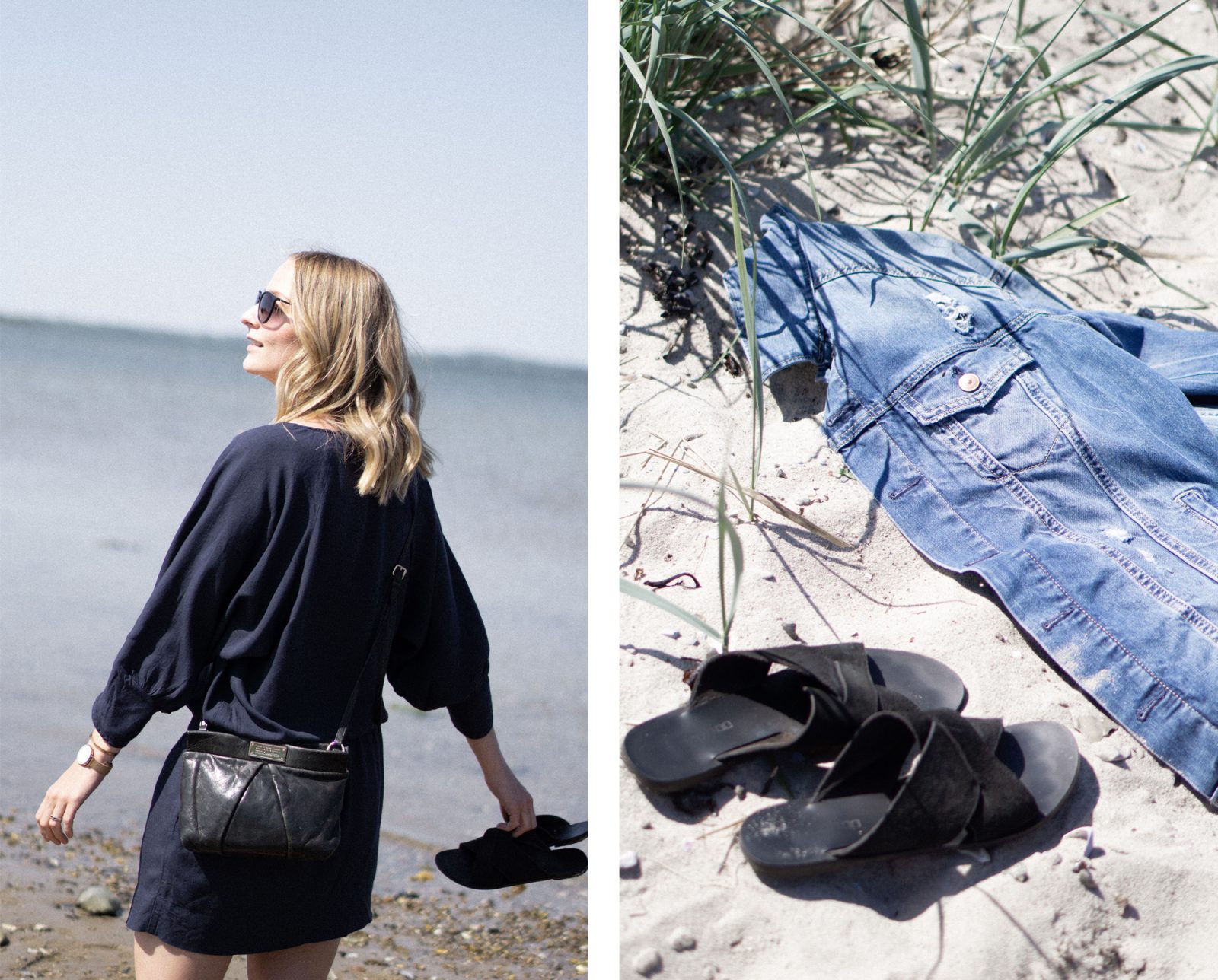 A healthy diet and regular exercising is important for everyone, but for some people it might be even more important. I know we're part of a time where this is taken to the extremes as well, and orthorexia is real and very serious condition that exists within our society, but I sill couldn't help but think how much we meddle with each others businesses when it comes to living healthy. I agree, that we are being pressured into thinking we should look a certain way, and I also agree that we need to stop these unnatural ideals. And it's more than okay to be truly concerned about others, if they are obviously going down a bad path. But at the same time I want to be able to say no thanks to alcohol, pasta, white bread, large amounts of meat and other (to me) unhealthy habits, if I feel unbalanced and I need to respect my mind and body more than usually. And I'd like to do so without anyone marking me as boring or maybe even extreme. Especially the thing about the alcohol seems to be hard when you live in Denmark – it's just not easy being the first person leaving the party or saying that you're not drinking tonight.
Your mind and your body is connected, and if I feel stressed out already, no amounts of alcohol or other unhealthy things are gonna sort that out for me. The only thing that works is taking a step back, set down my expectations for myself, do a workout and eat a healthy and light diet. Seriously, it works every time and I know this, even when I'm caught up in the storm of anxiety or stress, and I can have trouble recalling that feeling of being well. But because I know this state will return if I just do it anyway, I (mostly) hold on to my healthy habits because I know things will get so much better. I'd be lying if I said I only work out to stay toned and fit. It's a huge part of what motivates me of course, but I look at my work outs as a tool to ease my mind and get back to where I'm supposed to be; in balance. I like to work out 3-4 times a week, and "only" around 30-50 minutes. Some people might think that this is a lot, but I don't think of it that way. The only thing I worry about is how good it makes me feel. Pretty simple actually. Does it absolutely kill me if I miss exercising completely one week? Hell no. But it can have a negative impact on my general balance and energy level for sure.
…
Sund kost og motion er vigtige livs-ingredienser for alle, men for nogen er det måske endnu mere vigtigt end for andre. Bevares, jeg er godt klar over vi lever i en tid hvor det også bliver taget langt over grænsen, og ortoreksi i høj grad er en alvorligt tilstand der eksisterer, men alligevel kan jeg ikke lade være med at tænke på, hvor meget vi blander os i hinandens gøren og laden i denne sammenhæng. Jeg er enig i, at vi presses ud i uopnåelige krops- og sundhedsidealer, og at vi skal gøre op med disse. Og det er mere end okay at være oprigtigt bekymret for sine medmennesker, hvis de kommer ud på et tydeligt sidespor. Men samtidig vil jeg også have lov til at sige nej tak til alkohol, pasta, hvidt brød, store mængder kød eller andre (for mig) "usunde" ting, hvis jeg kan mærke jeg er lidt i ubalance og har behov for, at respektere min krop og mit sind endnu mere end sædvanligt. Og uden, at nogen skal stemple mig som kedelig eller ligefrem ekstrem. Især dét med alkoholen er noget synes jeg er svært, især når man bor i et land som Danmark, og det er ikke nemt at være den første der rejser sig og siger "nåh, jeg må hellere.." eller "jeg drikker ikke i aften".
Krop og sind hænger sammen, og hvis jeg i forvejen føler mig presset, så hjælper alkohol og andre usunde vaner mig slet ikke. Det eneste der virker for mig er, at gå et skridt tilbage, skrue ned for planerne og forventningerne til mig selv, dyrke noget motion og spise let og sundt. Seriøst, det er en sikker vinder og det véd jeg på forhånd, selv når jer er helt infiltreret af angst eller stress og det kan være svært, at genkalde følelsen af balance. Men fordi jeg véd den kommer tilbage når jeg er ordentlig ved mig selv, så holder jeg (nogenlunde) fast i disse rutiner selv når jeg egentlig ikke kan se mig ud af dem. Jeg ville lyve hvis jeg sagde, at kun træner for at holde min krop pæn og slank. Det er en stor motivationsfaktor ja, men for mig er træningen ligeså meget et værktøj til, at lette mit sind og komme tilbage i psykisk balance. Jeg træner gerne 3-4 gange om ugen hvis det kan lade sig gøre, men jeg træner ofte "kun" et sted mellem 30-50 minutter af gangen. Nogle mennesker har en opfattelse af at det er meget, men det tager jeg slet ikke stilling til. Jeg tager bare stilling til, at det er nok til, at jeg har det godt. Ret simpelt egentlig. Påvirker det mig meget hvis der er en uge jeg ikke får trænet? Nej sgu. Men det kan alligvel påvirke mit sind, og gøre at jeg kommer lidt i ubalance. Jeg bliver lidt mere dvask og uoplagt.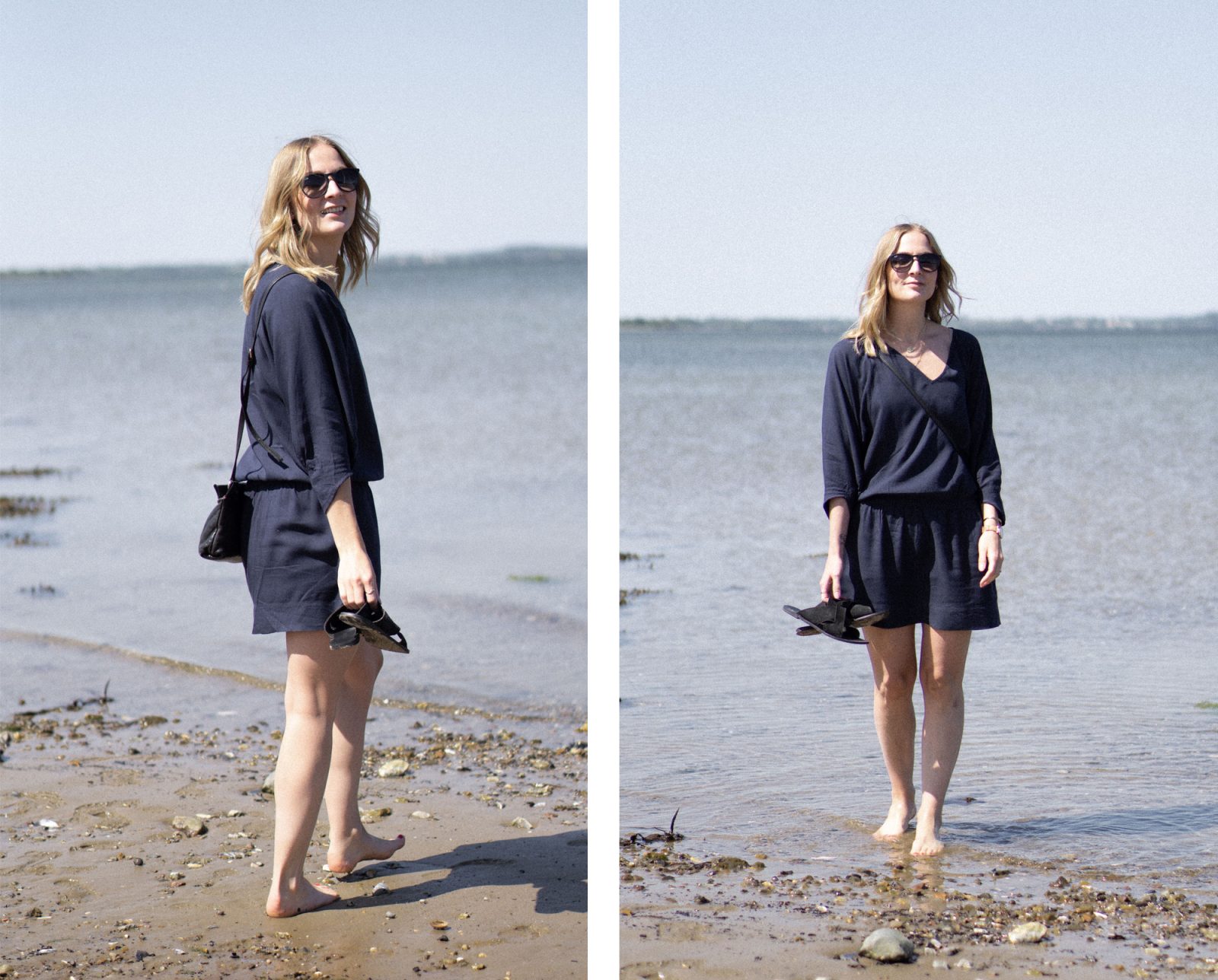 Sometimes I need to just let myself go crazy, and believe me; I let myself do this for sure, haha. Especially now that we're free and we don't have any kids yet. I'd say I keep up with my healthy lifestyle 70-80% of the time, and it works for me. But we're all different. Everyone has different starting points – some people are born with a strong psyche or have been raised in a home where selv confidence came through the breast milk. But for others anxiety, excessive thinking and feeling stressed out is a real part of everyday life. It's actually something I've struggled with my self (and still do) since my teen years. And because of this I'd say that healthy routines and habits are even more important to people like me. Again, it's important for everyone but because I find myself being more easily exhausted than most people if I don't respect myself and my limitations, maybe it's even more important to people like me. Too much alcohol, inactivity and greasy food can become almost self-destructive to me if I'm not careful. And when I do let myself enjoy any of these things during the weekends, I always allow myself to breathe and get back on track afterwards so I can regain my balance. I don't look at my lifestyle as being extreme (I don't think anyone around me does either, I think most people look at this lifestyle as being pretty balanced), I look at it as a way of sticking with the best version of myself. Because who wouldn't want to be that most of the time? I think we need to be careful not to generalise and health-shame each other – we're all different, and there's not just one right way to life this life well, you know.
…
Somme tider har jeg virkelig brug for bare at skeje ud, og jeg lader bestemt også mig selv gøre det. Især nu mens vi er frie og fx ingen børn har. Jeg vil sige jeg opretholder min sunde livsstil 70-80% af tiden, og det fungerer for mig. Men vi er alle forskellige. Alle har forskellige udgangspunkter og bagage med sig – nogle er født med en stærk psyke eller er vokset op i et hjem, hvor selvtillid er kommet ind med modermælken. Men for andre er angst, høj indre uro og tankemylder en del af hverdagen. Faktisk er det en stor del af min egen hverdag, og noget, som jeg har kæmpet med siden mine teenageår. Og derfor vil jeg næsten gå så langt som til at sige, at sunde rutiner er endnu vigtigere for mennesker som jeg. Ikke kun i forhold til kost og motion, men også en god struktur i hverdagen. Igen, det er vigtigt for alle mennesker, men fordi jeg lettere kommer i ubalance hvis ikke jeg respekterer mig selv, så er det måske endnu vigtigere i min situation. For meget alkohol, inaktivitet og fed mad bliver nærmest selvdestruktivt for mig hvis jeg ikke passer på – og når jeg i weekenderne lader mig selv skeje ud, så har jeg altid brug for et pusterum bagefter, så jeg kan genfinde min balance stille og roligt. Jeg synes på ingen måde min livsstil er ekstrem (det tror jeg nu heller ikke mine nærmeste synes, tværtimod tror jeg de fleste opfatter den som meget afbalanceret), jeg ser det mere som en måde, at opretholde den bedste version af mig selv. For hvem vil ikke gerne være dét, så meget som muligt? Jeg tror vi skal passe på med, at putte hinanden i kasser og health-shame hinanden – vi er jo for søren alle forskellige, og der findes ikke én facit-liste til, hvordan man lever et godt liv.


1