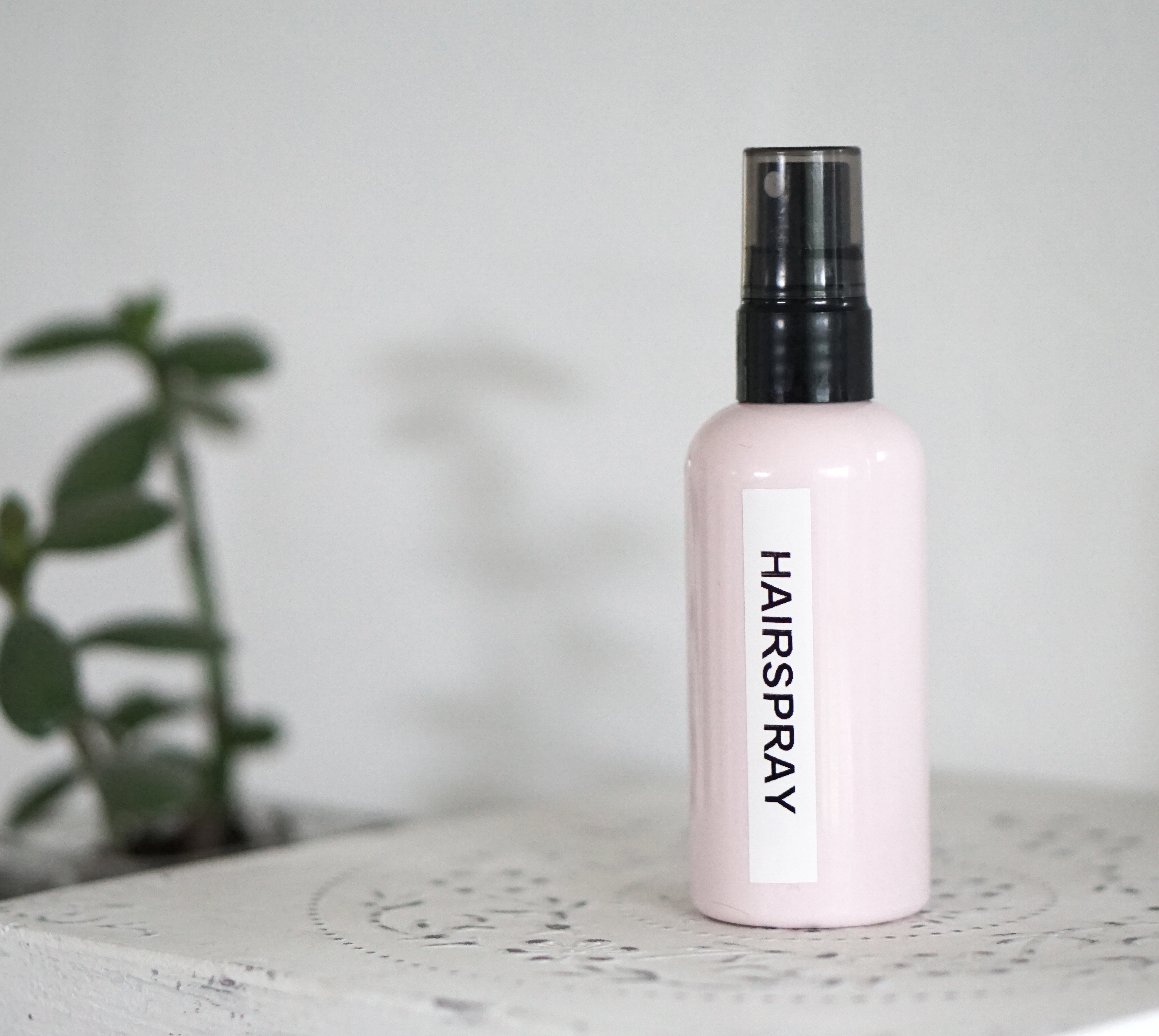 / I don't about you guys, but for a long time I've not really liked using conventional hairspray. I find it way too fragranced, and I feel that it's stuck in my nose and throat all day long. Additionally, both the bathroom floor and the sink gets sticky and the smell is hanging in the air until next time I clean the bathroom properly.
I have to admit that when I saw this recipe in Zero Waste Home, I thought "yeah right". There is a reason why people prefer a real hairspray, right? But this stuff actually works really well! And don't worry – your hair wont smell neither too lemony or like alcohol.
Jeg ved ikke med jer, men jeg har længe ikke sådan rigtig brudt mig om, at bruge hårlak. Jeg synes det lugter for parfumeret, og jeg føler jeg har det siddende i næse og svælg hele dagen. Desuden gør det både badeværelsesgulv og -håndvask klistret, og lugten bliver hængende til næste gang jeg kører det over med en klud.
Jeg må indrømme, at da jeg så denne opskrift i Zero Waste Home, så tænkte jeg "ja, ja". Der er jo en grund til, at folk foretrækker en rigtig hårlak, ikke? Det virker bare! Men ved I hvad: denne simple hårlak virker altså også! Og vær ikke bange for, at dit hår kommer til at lugte af sprit. Det gør det slet ikke!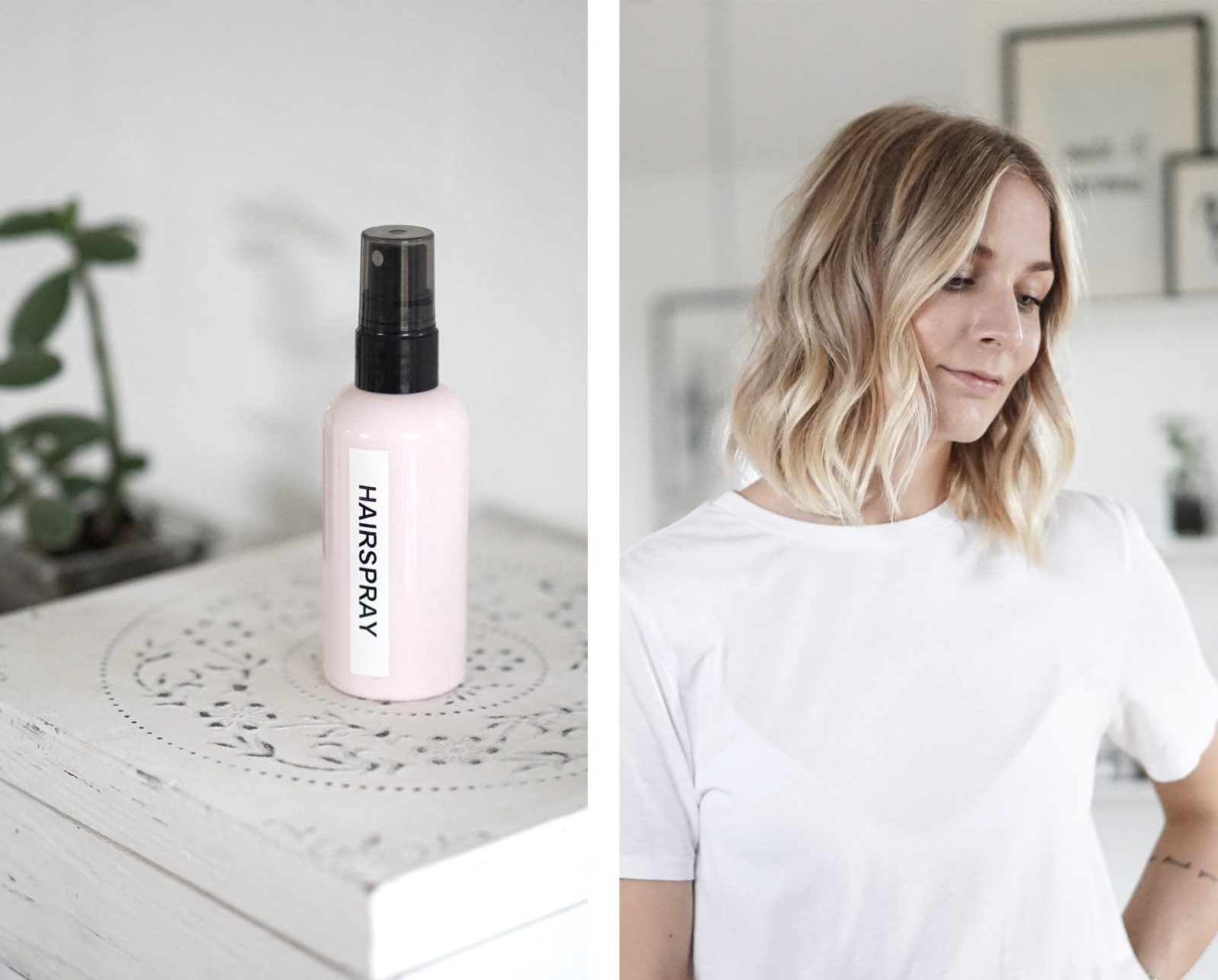 You need:
2 lemons (if you have dry hair you can use oranges instead – so I've heard anyway)
4.5 dl water (approx.)
2 tablespoons vodka (to preserve)
How to:
Cut the lemons into slices and boil with the water on high for 20 minutes. Take out the lemon slices and pour the water into a little spray bottle. I used an old bottle that used to have moisturizer spray in it. Add vodka, shake the bottle and allow to cool before use. You should be aware that lemon can make your hair lighter if you are out in the sun.
How to use it:
Both my husband and I have now tested this little wonder for a week's time and are both very surprised! Don't expect a sticky result as you often achieve with a conventional hairspray. This is more adding a little texture to your hair, and it gives a nice hold! I recommend that you first spray the hair lightly (about 20 cm from the hair) and then style/hug the product into the hair. If you want to apply another layer, wait for a couple of minutes – otherwise you just risk your hair getting totally wet and then your hard work will be wasted. It's really important to remember this step – otherwise, I think you will be disappointed.
My boyfriend does his hair with wax as usual, and then finishes off with our homemade hairspray. I curl my hair as usual, add a little wax to make it more undone and finish with the hairspray. Give it a try guys – it's worth it! Especially if you like a slightly more undone look with a little texture that lasts all day.
Du skal bruge:
2 stk. citroner (hvis du har tørt hår kan du vidst bruge appelsin i stedet)
4,5 dl vand (ca.)
2 spsk Vodka (får spray'en til at holde sig længere)
Sådan gør du:
Skær citronerne i skiver, og bring dem i kog sammen med vandet på højt blus i 20 minutter. Hæld citronvandet igennem en si og over i en sprayflaske. Jeg brugte en gammel flaske, som engang havde en fugtgivende spray i sig. Tilsæt vodka, ryst flasken og lad det køle af inden brug. Du skal være opmærksom på, at citron kan gøre håret lysere hvis du opholder sig i solen.
Sådan bruger du den:
Både min mand og jeg har nu testet dette lille vidunder i en uges tid, og er begge meget overraskede! Du skal ikke forvente et stift/klistret resultat som du ofte opnår ved en konventionel hårlak. Denne giver mere håret lidt struktur – og så giver den altså rigtig fint hold! Jeg anbefaler at du først sprayer håret let (ca. 20 cm fra håret) og dernæst styler/krammer produktet ind i håret. Hvis du gerne vil påføre et lag mere, så vent lige et par minutter – ellers risikerer du bare at dit hår bliver helt vådt og falder sammen. Det er ret vigtigt du husker dette, ellers tror jeg du bliver skuffet over effekten.
Min kæreste sætter sit korte hår med voks som han plejer, og slutter hernæst af med vores hjemmelavede hårlak. Jeg krøller mit hår som sædvanligt, krammer evt. lidt voks i og afslutter også med hårlakken. Prøv den venner – den er et forsøg værd! Især hvis du godt kan lide et lidt mere upoleret look med lidt tekstur, som holder hele dagen.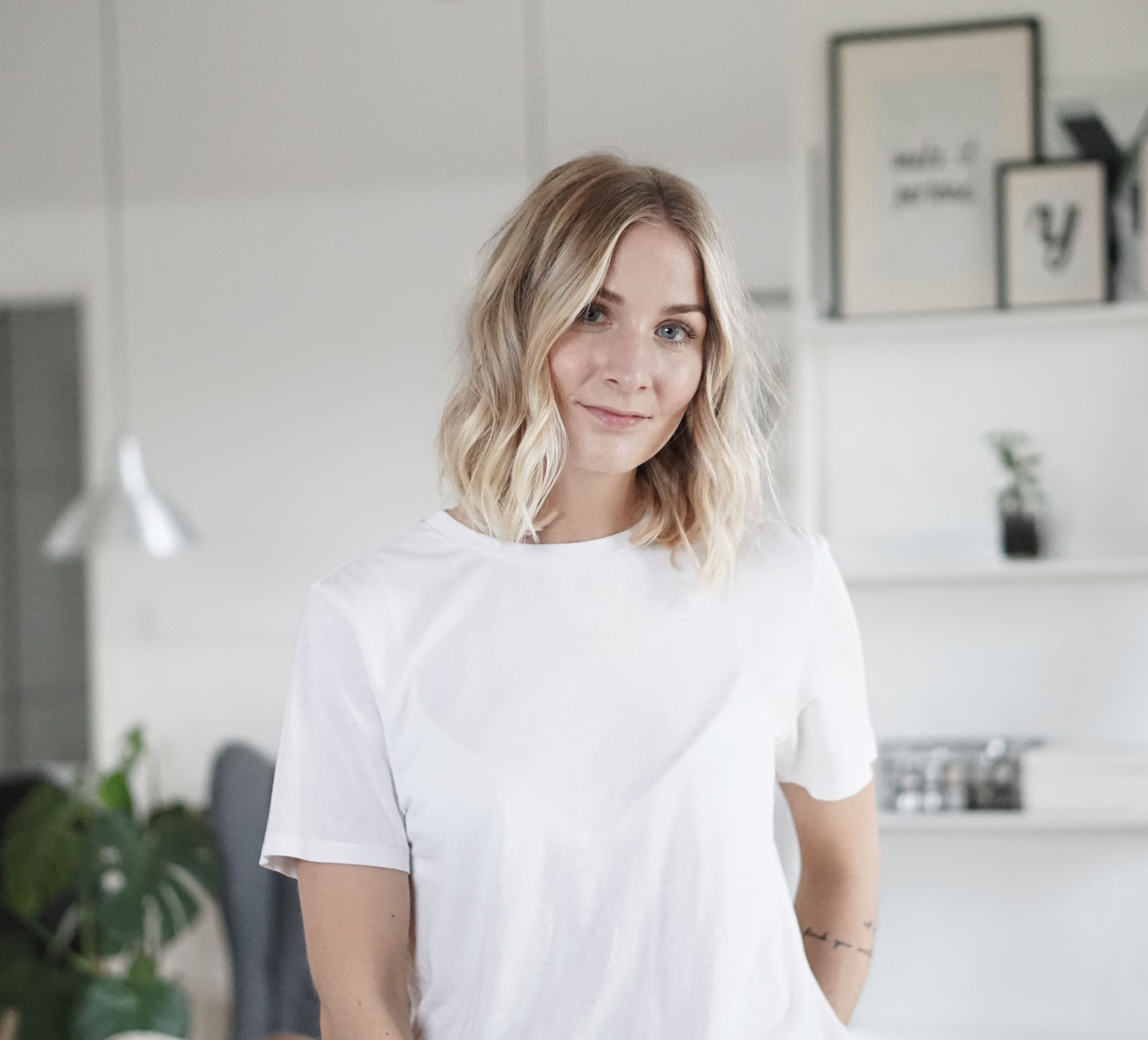 4