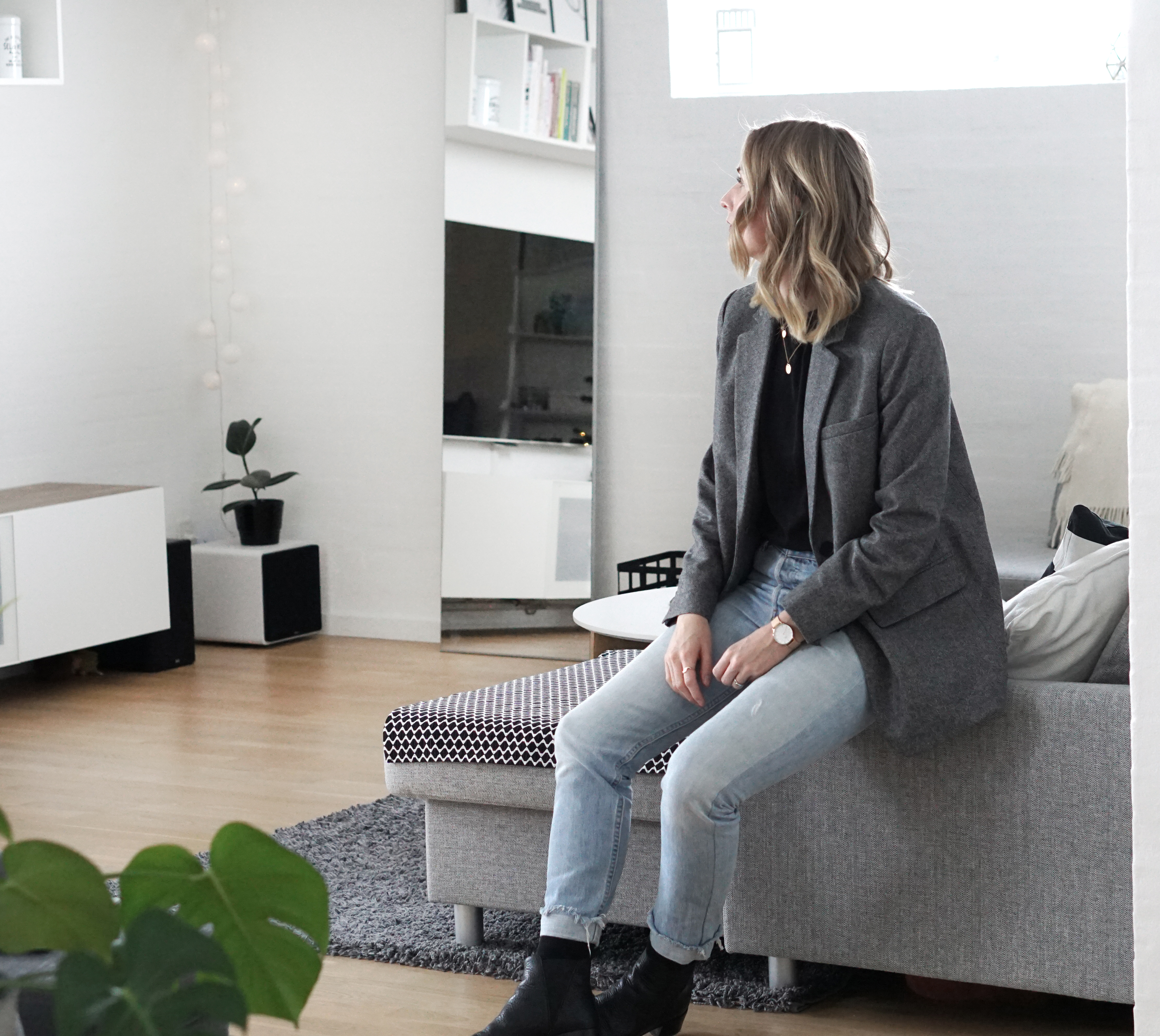 This morning I heard on the radio, that a former employee at Facebook is saying that the presence of social media is destroying our society and our ability to be present in the real world. It's not the first time we hear something like that. And I definitely believe that a huge part of this statement is true. We're living in a society where many people spend a great deal (maybe a little too much too) of their lives online. But I truly believe that a big part of the problem has to do with ourselves. That we are not disciplined enough handle social media in a healthy manner. And just get so tired of the discussion about social media being only bad for us. Who has the power of the cellphone in the end anyway? Who gets to decide which apps and social media to involve in? We do. It's like saying that candy alone is the reason for us getting overweight. We now that it's not healthy for us to eat a lot of it, so we figure out some kind of balance so that we can still enjoy it in limited amounts, but with out losing control. Because it's not before we lose the control, that it becomes a problem. Did I just compare social media with candy? I think I did. You can in fact be addicted to both likes and sugar. Anywho…
I totally understand why parents are concerned about their kids presence on social media, and I think there's good reason to be. I think it's so cool that (in Denmark anyway) the kids actually have social media as part of their education programme, so they learn how to deal with and feel safe on social media. But it seems as though we grownups could use a lesson our two as well!  Especially when it comes to being addicted to being online or when we say that all bloggers and brands are essentially bad for us, and that they are the reason why social media sucks. I now that I'm "supposed" to say this because I work both as a blogger and as someone who optimizes social media too, but again we do have the power ourselves to decide who we want to have an influence on us. And we also get to decide how often we want that to happen.
I morges hørte jeg i radioen, at en tidligere insider og ansat hos Facebook (paradoksalt nok) mener, at sociale medier ødelægger vores samfund og vores evne til, at færdes socialt ude i den virkelige verden. Det er jo ikke første gang vi hører noget i dén retning, faktisk langt fra. Jeg tror 100% der er en kæmpe portion sandhed i denne udmelding. Vi lever i et samfund hvor mange af os færdes online en stor del af tiden, og mange af os nok også lidt (læs: ALT) for meget. Men jeg tror virkelig også det i virkeligheden er hér problemet ligger; hos os selv. I vores egen selvdiciplin. Og derfor bliver jeg lidt træt, når sociale medier igen skal manes til jorden, som om det alene er deres tilstedeværelse der er problemet. Men hvem er det i sidste ende der har magten over mobiltelefonen? Hvem er selv herre over hvilke sociale medier og apps, de vil installere og bruge? Det er vi selv. I min optik svarer det lidt til som alene, at give slikket skylden for, at vi bliver fede. Ja, det bærer en del af skylden. Men vi véd efterhånden også godt, at det i lige så høj grad afhænger af, at vi indordner os og indtager det i begrænsede mængder. For det kan jo også bidrage til hyggen på mange måder, men det er først når vi mister kontrollen, at det bliver et problem. Sammenlignede jeg lige sociale medier med slik dér? Ja, det gjorde jeg vidst. Man kan være dybt afhængig af både sukker og likes. Anywho…
Jeg forstår godt, når forældre bliver bekymrede over deres børns færden på de sociale medier, for det kan der være mange helt oprigtige grunde til, at de også bør være. Og jeg synes det er fedt, at børn i dag har sociale medier på skoleskemaet så de lærer hvordan man trygt kan færdes i den virtuelle verden. Men det lader til, at vi voksne altså også godt kunne lære en ting eller to! Især når det kommer til det her med konstant at være online, og ikke mindst skære alle influencers, bloggere og brands over en kam, som syndere for, at sociale medier bare er noget møg. Nu er jeg godt klar over, at jeg ét eller andet sted "skal" sige det her fordi jeg selv både arbejder som blogger, men også arbejder med optimering af sociale medier som erhverv, og generelt synes sociale medier er mega spændende – men igen vil jeg gerne fremhæve, at vi altså selv har magten over hvem vi lader os blive influeret af. Vi bestemmer også selv hvor ofte vi vil lade os blive draget ind i denne tidsrøver af en virtuel verden.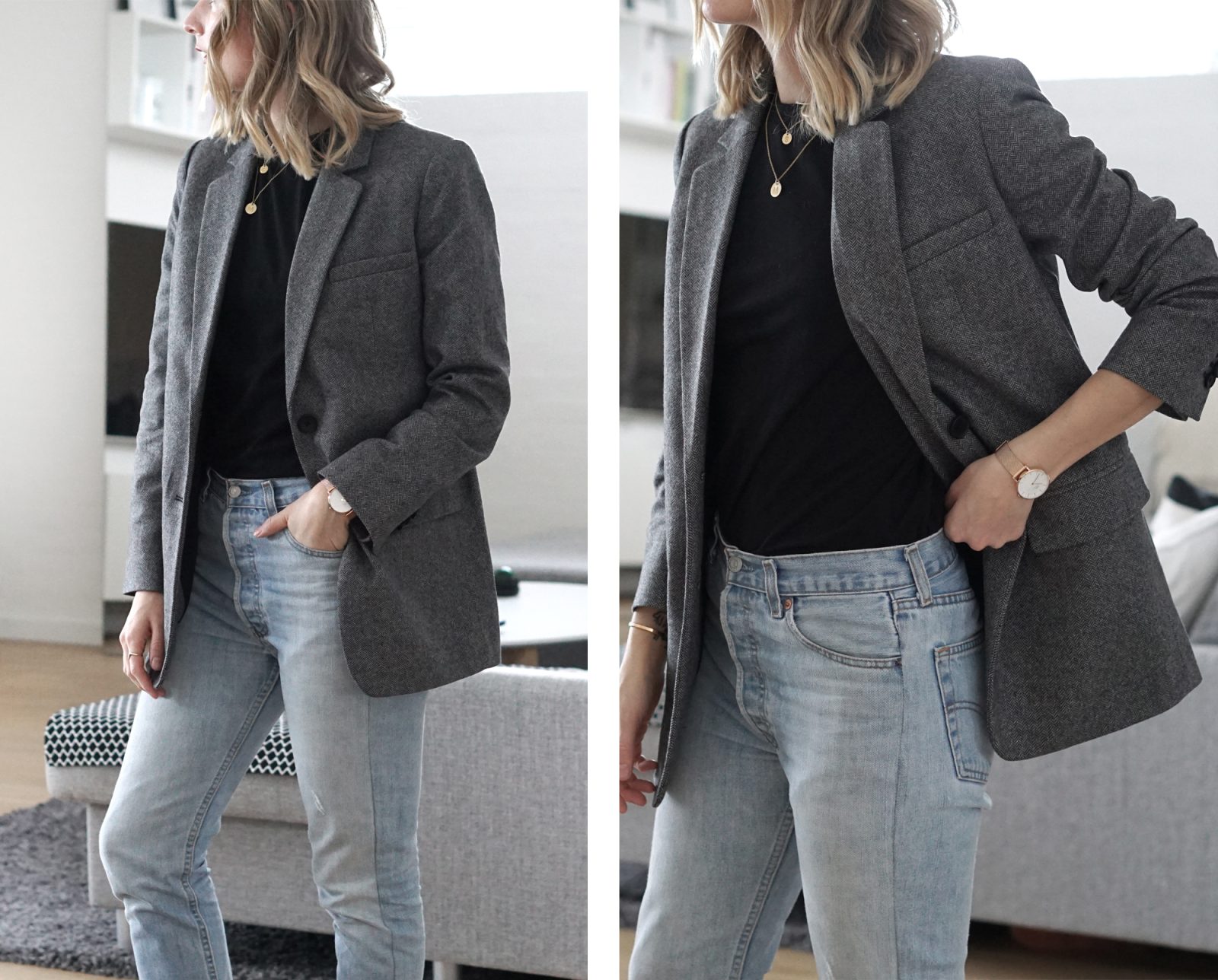 Instead of going completely against social media, I think we should all learn to declutter our phones and especially our social media. Unfollow those people you follow on Facebook, Instagram, Youtube or wherever you like to spend time online, that makes you think less of yourself just because you don't have the same material possessions as them or in any other way influence you in a negative way. Why do you even spend your precious time on people like that? I think it's so sad that in almost any discussion there is about social media, we tend to forget how many awesome things they have brought to our society. I use social media as a place where I can learn something, where I can be inspired and stay in touch with cool and kind people all over the world. I find recipes, get advice or simply get entertained by people I like and find interesting – and not least, people who brings joy to my life somehow. I LOVE kicking back in our big armchair in the living room with a cup of coffee and just catch up with my favourite Youtubers. And I think it's amazing that we've all got a voice on social media. We can all create something. I would be lying though, if I said I couldn't use some kind of upbringing myself, especially after I've become (almost) fulltime blogger. Social media has become such a huge part of my life now, so I really need to find some kind of work(social media)/real life balance now. With all that I've gathered together a set of "new" rules for you and me, so that we can keep enjoying social media without it getting out of hand. A little bit of Konmari on you phone if you like: if it doesn't spark joy, let it go.
I stedet for at gå fuldstændig anti-sociale-medier, så synes jeg vi skulle tage at rydde op i hvem vi følger på fx Instagram, Youtube, Facebook eller hvor vi nu færdes mest. Skære dem fra der får dig til at føle, at du ikke er ligeså meget værd fordi du ikke er i besiddelse af de samme materielle goder som dem, eller bare på én eller anden måde bidrager negativt til dit liv. Hvorfor så overhovedet lade dem stjæle din dyrebare tid? Jeg synes det er så drønærgerligt, at vi i næsten alle diskussioner om sociale medier glemmer, hvor mange fantastiske ting sociale medier faktisk bidrager med. Jeg bruger mine sociale medier som opslagsværk til ting der oprigtigt interesserer mig. Finder opskrifter, får gode råd eller bliver underholdt af mennesker, som jeg finder rare, interessante og som bidrager positivt til mit liv. Jeg synes det er hyggeligt, at smække benene op i vores store lænestol en fredag eftermiddag med en god kop kaffe, og lade mig underholde med videoer fra mine yndlings youtubere. Og jeg synes det er fantastisk, at vi har muligheden for, at møde mennesker fra hele verden på denne måde – og ikke mindst, at vi allesammen har fået en stemme og et sted at ytre os. Men jeg ville lyve hvis jeg sagde, at jeg ikke også skal hanke op i mig selv – især efter jeg er gået (næsten) fuldtid som blogger, så fylder sociale medier rigtig meget i min hverdag. Så jeg har her samlet et lille sæt spilleregler ikke blot til mig selv, men også jer der læser med derude så vi allesammen kan blive ved med, at nyde sociale medier uden det tager overhånd. En lille omgang Konmari på din telefon, om du vil: if it doesn't spark joy, let it go.

Declutter
Spend a couple days decluttering your phone, computer and email. Unfollow the profiles of people that doesn't bring any positive content to your life and unsubscribe newsletters, delete apps and other places you don't want to participate anymore. Stick with those who truly inspire you and makes you feel happy.
Do a digital detox
We all know that freeing feeling of bad internet connection that forces us to be offline for a while – it just gets easier to put away your phone and just be present. I actually often leave my phone on my nightstand with the sound turned off and the screen facing down towards the table, and I just leave it there for the entire night or day, especially during weekends. I like when it's not constantly within the reach of my hands because then I wont be tempted to look at it. If you're an influencer yourself or if you just really like documenting your day on social media, then take the picture and wait with the upload until your back home and you have a little peace in quiet anyway. Don't do it while your just about to eat when your out with your boyfriend or the girls. It takes 2 sekund taking a picture – so take it, and put away your phone immediately. Maybe you should even try not bringing you phone at all.
Park your phone and make time for it
In continuation of the previous point, this is definitely something I need to practise myself: to actually allocate time to use my phone. To go against the habit of constantly reaching for my phone without even thinking about it. My phone is the last thing I look into at nighttime and the first thing in the morning too, and I take it with me wherever I go. I admit that! So I really want to actively decide when I want to use my phone instead. In that way it will get much more fun and cozy too. Like when you decide you want to be entertained by a good movie. And when it's not "phone-time" I'm gonna park my phone at my night table or in my purse if I'm out and about – and not least turn off all sound and notifications. Just to avoid that annoying habit of scrolling through various social media with absolutely no purpose just because I'm a bit bored. It's such a bad (and rude!) habit, and it's healthy to give your brain a break. The phone does not have to be within my reach at all times.
Smile to the world (and give away a few likes)
And while you're at it, scrolling through your favourite profiles on for example Instagram, why not share a couple of simple likes or comments? One of my fellow Instagrammers actually wrote a pretty well-written post about this here (in danish though). The interaction between you and your followers have become so important (more important than how many followers you have!), in order for you to be able to keep doing what you do as a content creator. It's the only way I can tell what kind of content you like to me to do more of, but also just so that I know you support my work. I'm not the best at this myself, I really want to become better at showing the people who I like to follow, that I appreciate what they do so that they can keep doing it. If you want the people who inspire you the most to keep doing what they are doing, you simply have to give them some credit sometimes. That being a simple like or maybe a kind comment – you decide. And you don't have to go crazy – just show a bit of appreciation. I kind of look at it like that quote – if you smile to the world, it's gonna smile back at you. Show your appreciation and be kind – also in the real world.
Ryd op
Brug et par dage på at få ryddet ud, ikke kun i de apps og sociale medier du ikke længere vil involvere dig i, men brug noget tid på at unsubscribe diverse nyhedsbreve og unfollow'e profiler på alle dine sociale medier, som ikke bidrager positivt til din hverdag, dét du interesserer dig for og det du søger inspiration til.
Tag en digital detox
Vi kender allesammen den dér befriende følelse dårlig net forbindelse kan føre med sig, for det bliver bare lidt nemmere, at lægge sin telefon fra sig på den måde. Ofte lader jeg faktisk min telefon ligge på lydløs med skærmen nedad på mit natbord – gerne om aftenen og hele dagen i weekenderne. Jeg kan især godt lide at den ikke ligger lige foran mig, hvis vi fx skal se en film, for så undgår jeg at blive fristet til, at kigge på den. Hvis du er influencer eller bare godt kan lide at dokumentere din dag, så gør som Michelle. Hun tager fx gerne hurtigt et billede, og venter med at lægge det op på Instagram til et tidspunkt, hvor hun har et øjeblik, i stedet for at sidde dér helt asocial og din mad ender med, at blive kold fordi du bare liiiige skal lægge et billede op. Det tager 2 sekunder at tage et billede – så tag det og læg telefonen væk med det samme. Og så vil jeg gerne tilføje, at det kan være sundt nok slet ikke at tage telefonen med, når du skal ud og spise med manden eller veninderne. Lad den ligge derhjemme, så du ikke bliver fristet til konstant, at tage den frem.
Parkér din telefon og sæt tid af til den
I forlængelse af det forrige afsnit, så er det her helt klart noget jeg selv vil øve mig i: at afsætte "telefon-tid". Simpelthen vænne mig selv af med den der refleks det er, konstant at gribe ud efter sin telefon. Den er det sidste jeg glor på om aftenen og det første om morgenen og den er med mig overalt. Det vil jeg gerne indrømme. Så fremover vil jeg simpelthen aktivt beslutte mig for, når jeg gerne vil sidde og kigge lidt på min telefon. Så bliver det altså meget mere hyggeligt. Lidt ligesom når man beslutter sig for, at man vil underholdes med en god film. Og uden for denne tid vil jeg "parkere" den enten på mit natbord eller i min taske hvis jeg er ude – og lade den være lydløs ikke mindst. Bare for igen, at undgå den der refleks det er blevet, at tage den frem og begynde at scrolle ned igennem facebook eller Instagram uden noget egentlig formål, så snart man keder sig eller ikke lige ved hvor man skal gøre af sig selv. Det er en sindssygt dårlig (og uhøflig!) vane, og hjernen har altså godt af en pause. Den behøver ikke konstant at ligge inden for min rækkevidde.
Smil til verden (og smid et like)
Og nu du sidder og scroller igennem dit feed af alle dine yndlingsprofiler på fx Instagram, hvorfor så ikke dele lidt mere flittigt ud af et par simple likes eller kommentarer? Søde Linnea har faktisk beskrevet det rigtig godt lige her. Interaktionen mellem dig og dine følgere er simpelthen blevet så vigtig, hvis du skal kunne leve af at lave online content i dag. Dit følgertal er langt fra ligeså vigtigt, som den interaktion du får på det indhold du deler. Det er den eneste måde jeg kan blive klogere på hvilken type indhold I godt kan lide og se, men selvfølgelig også en måde hvorpå jeg kan se, at I sætter pris på mit arbejde. Jeg er selv vildt dårlig til at vise de mennesker jeg følger, at jeg faktisk sætter enormt meget pris på dem og deres indhold. Det er sådan lidt "sort-seer"-agtigt, faktisk. Og det vil jeg gerne blive bedre til – hvis man vil følge nogen og man oprigtigt ønsker, at de skal blive ved med at inspirere én – ja, så er man altså "nødt" til lige at give et skulderklap engang imellem ved at smide et like eller to. Jeg ser det lidt ligesom det der med, at smile til verden så den smiler tilbage til dig. Del ud af skulderklaps og vær gode ved hinanden – også i den virkelige verden.


2