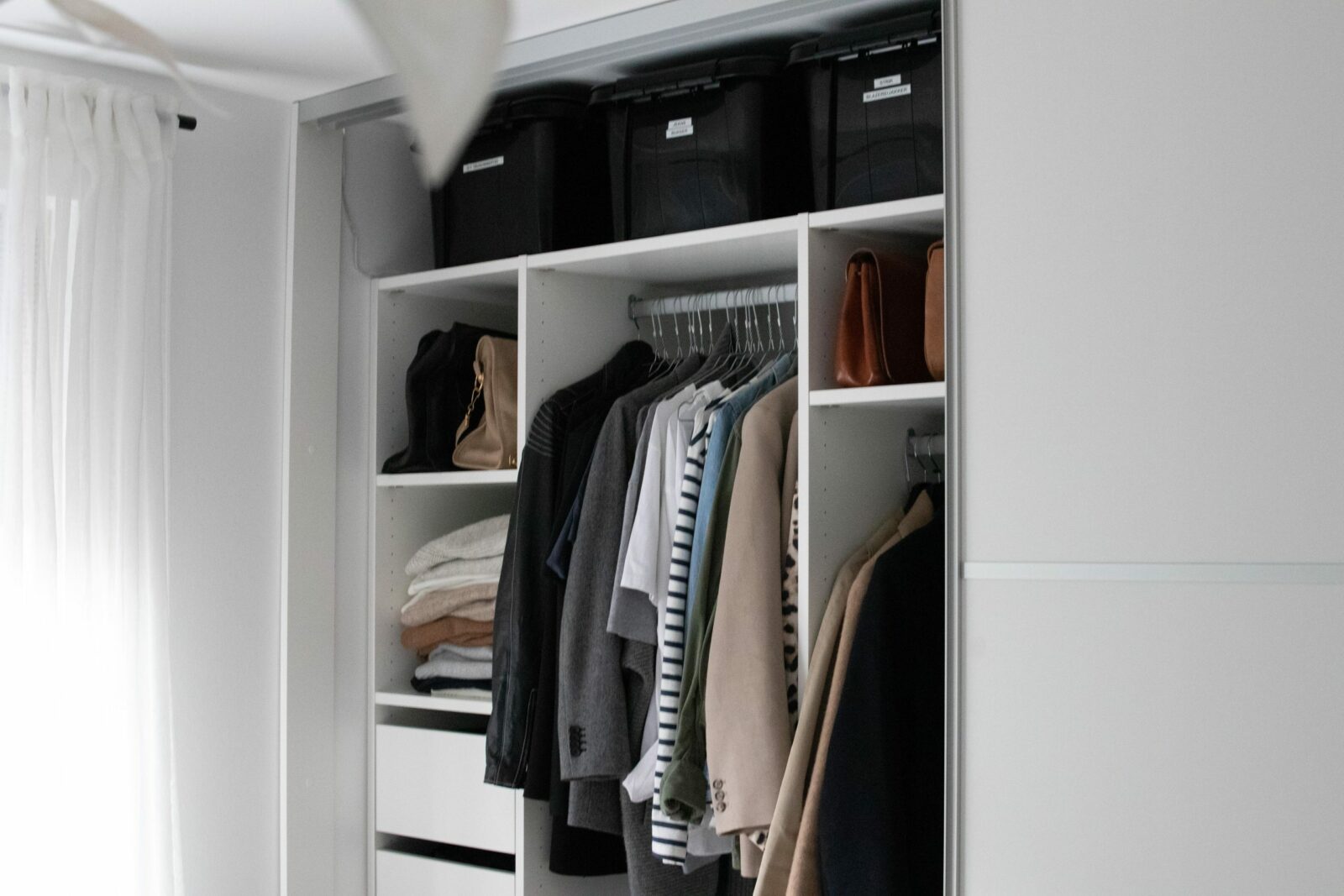 IMPORTANT NOTICE
My styling & colour services will be closing down for business between June 15th – September 1st 2022 as they will be improved and relaunched! If you've already booked a consultation in the given period don't worry – it will proceed as scheduled.
Sign up to my newsletter be the first to know once it's ready to air:
(in-person sessions, only available for Danish residents)
Book mig til en personlig gennemgang af din garderobe! Det er tid til, at genoverveje måden hvorpå vi investerer i vores garderobe; og os selv. Prisen på et garderobetjek er helt klart en investering her og nu. Men tag et kig på din nuværende garderobe, og find 3, 4 måske 5 fejlkøb du har begået de sidste par år. Tøj du aldrig bruger, som nok aldrig skulle have været købt til at starte med. Sammenlign så udgiften på tøjet med prisen for et garderobetjek, som vil hjælpe dig med at undgå fejlkøb i samme grad fremadrettet… kan du se hvor jeg vil hen?
Jeg er uddannet stylecoach via Stylewise Academy samt farvekonsulent via CMB og min fornemmeste opgave er derfor, at pakke mennesker ud fremfor, at gemme dem væk bag tøj der ikke tjener dem. Book din konsultation i dag, og slut fred med din garderobe (og dig selv) én gang for alle!
Disse møder foregår gennem fysisk fremmøde – enten hjemme hos dig selv foran klædeskabet, eller på mit kontor i Aabenraa. Gennem disse sessions vil jeg løbende give dig nye idéer til outfits, som du let kan skabe med ting du allerede har i garderoben. Læs forretningsbetingelserne HER.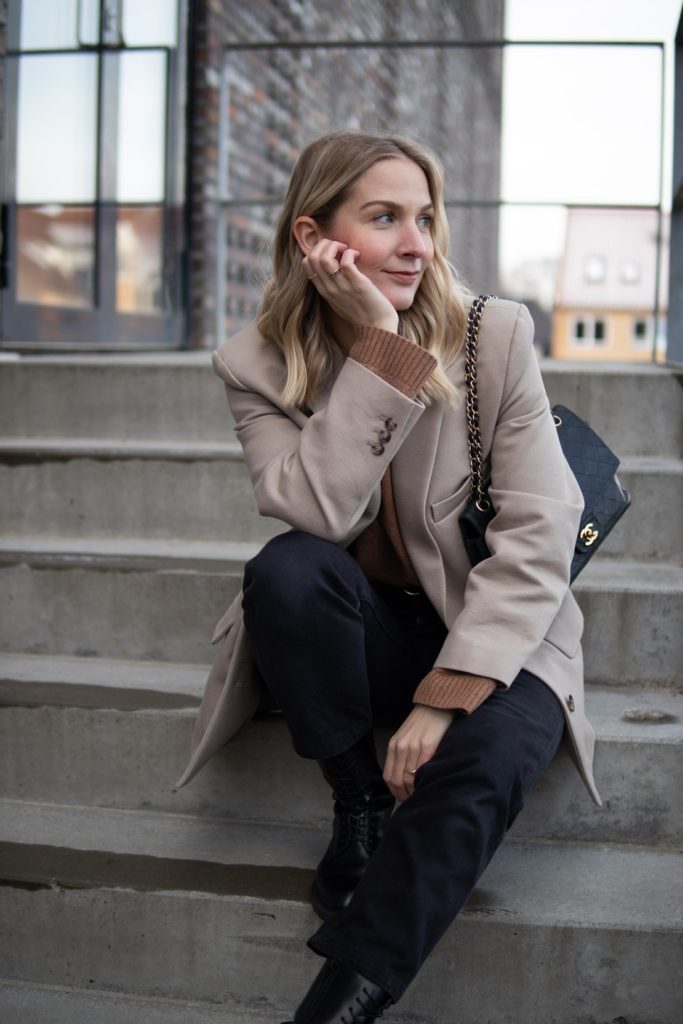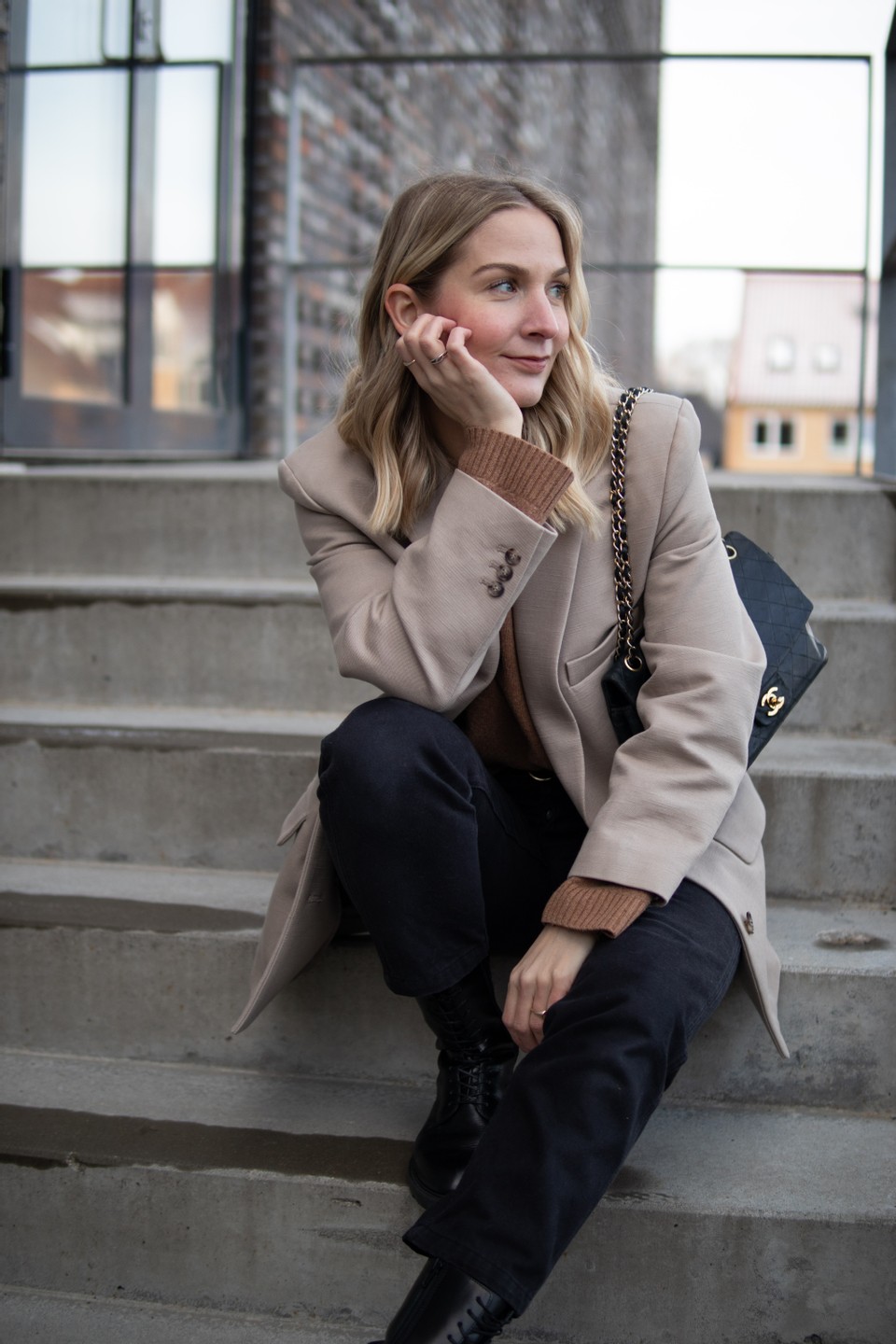 "Signe helped me find my way back to the core of my style, and in no time she came up with a lot of new outfits using items from my closet. I have items within my wardrobe that I haven't used for years upon years which have now become my new favorites just by styling them in the right way - I never thought this would be possible!"
Through a styling session I discovered why some outfits work, and others leave me feeling kind of "blah". Signe helped me reveal new outfit possibilities within my wardrobe that I haven't thought about myself, and she was able to point out exactly which items I could add to achieve more coherence. I highly recommend a styling session with Signe if you'd like to do something nice for yourself.
Signe's online style session is a wonderful way to assess your current wardrobe and see it with new eyes. Her sessions are thorough, educational and fun. She has a way of styling the pieces you already have in fresh ways and making little tweaks and suggestions for possible additions to your closet that will compliment what you have, thereby saving you from buying more clothes that end up in the back of your closet. I highly recommend these styling sessions to anyone who's ever said 'I have lots of clothes but nothing to wear
Thank you for the lovely session. It was great to "meet" you indeed! You cannot imagine how much new energy and inspiration you gave me. Have been thinking and talking about it the entire weekend! It's something that I will take with me forever and I'm very grateful for that, truly!
GARDEROBETJEK & FARVE ANALYSE + SHOPPING LISTE
Duration: 3 hours
kr
2999,-
*inkl. moms - *eksl. kørselsudgifter
Farve analyse: find dine bedste farver

Din egen fysiske farve palette med 42 farver

Find din (nuværende) stil

Lær at klæde dig i harmoni med din krop

Lære at style din garderobe på nye måder

Giv din garderobe mere kant/kontrast

Inputs til oprydning af din garderobe

Feedback/opsamlings-PDF sendes efter mødet

Personlig shopping liste med links

Personligt, visuelt moodboard til inspiration
Er du kørt fast i dårlige shoppe-vaner, eller føler du dig ganske enkelt ikke som den bedste version af dig selv? Et garderobetjek & farveanalyse + shopping liste skal ses på som en form for intens og effektiv selvforkælelse, men udover at få mere selvtillid gennem din garderobe bliver du faktisk også en del af noget større: din nyfundne viden vil hjælpe dig med at forbedre og sænke dine shoppingvaner – og du vil på den måde give dit bidrag til en grønnere modeindustri.
Hvordan foregår det?
Du modtager og udfylder et spørgeskema forud for konsultationen, så jeg kan imødekomme dine behov og hjælpe dig med, at løse dine udfordringer bedst muligt. Mødet foregår enten hos dig selv eller på mit kontor i Aabenraa. Du får alt hvad du skal bruge af materialer, information mv. tilsendt til din mail, så snart du booker en konsultation.
Selve konsultationen varer ca. 3 timer. Den første time bruger vi på farveanalysen, hvor jeg vil forklare dig hvilken farvetype du er (og ikke mindst hvorfor), samt vise dig de farver der får det bedste frem i dig – fra neutrale basis farver til farverige accenter. Farveanalysen inkluderer et fysisk hæfte med 42 små stofprøver af dine bedste farver, som er et perfekt værktøj at medbringe, når du shopper tøj og makeup fremadrettet. Den kan naturligvis også bruges som redskab i forbindelse med oprydning af din nuværende garderobe. De sidste to timer bruger vi på gennemgang og analyse af din garderobe. Undervejs får du masser af inputs til styling, krop og snit samt oprydning.
Efter vores konsultation vil du modtage et feedback-ark med outfit idéer, farver m.v. samt et visuelt moodboard, som skal hjælpe dig med at holde dit fokus fremadrettet. Servicen inkluderer også din helt egen skræddersyede shopping liste med links. Jeg vil selvfølgelig gøre mit bedste for, at finde miljøvenligt og etisk fremstillet tøj til dig så vidt det er muligt. Målet er, at hjælpe dig med at sikre, at du ikke spilder penge eller ressourcer på forkerte køb: hverken nu eller fremadrettet. Udover shopping listen modtager du også et PDF-ark med outfit idéer der viser, hvordan du kan style det nye tøj med det, du allerede har i din garderobe.
*KØRSELSUDGIFTER (tillægges prisen ved opkrævning, når der er tale om et møde hjemme hos dig selv)
Startadresse: Haderslevvej 1, 6200 Aabenraa
Pris pr. km: 2 kr.
Broafgift (sjælland) t/r: 388 kr. (lavere pris kan forekomme ifbm. flere klientbesøg på én dag)
Hvilke farver klæder mig bedst?
Få mere selvtillid gennem dit farvevalg i garderoben! Jeg er uddannet farvekonsulent via Colour Me Beautiful hvilket betyder, at jeg er trænet i at spotte hvilke farver der klæder dig bedst baseret på sammenhængen mellem din hud-, hår- og øjenfarve. Alle kan gå i alle farver; det handler ganske enkelt om, at finde den helt rigtige version af farverne, som passer til lige netop dig. Slut med at spilde tid, penge og værdifulde ressourcer på, at købe de forkerte farver! Hvis det fulde garderobetjek (som inkluderer en farveanalyse) ligger lidt udover dit budget, så er en farveanalyse måske et mere favorabelt sted, at starte for dig. Læs mere og book din konsultation her.