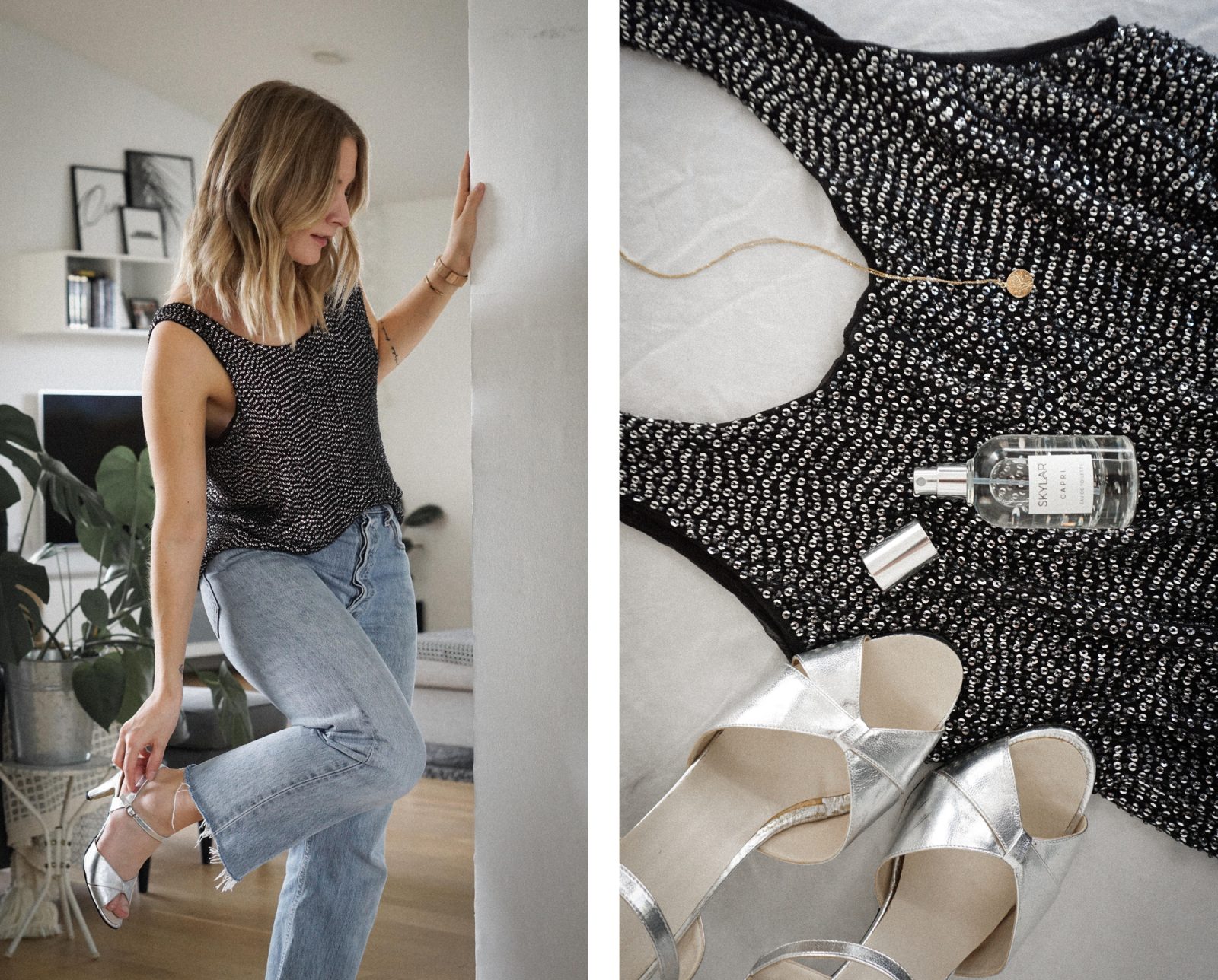 My dear friends! I've been so nervous about launching this project. I've been working non-stop almost every weekend and many nights too for the past 4 months, and now we're finally beginning to see an end to it all. The 30th of November 2018 I'm launching my very own secondhand webshop: LINGER! I can't imagine a better way to wrap up the year of 2018. The webshop is not live yet, but as soon as it is it will be on the domain: www.shop-linger.com.
Almost 4 years ago I started blogging in here when my interest for the simple life was initially sparked. I wanted somewhere I could share my experience with others, and where I would be able to make a difference. It's been quite a journey, and I think my webshop is somewhat of a beacon for that. No matter if it turns out to be a success or not it's a great image of how much I've evolved personally the last few years, and also how much my interest in sustainable fashion has grown. Ever since uploading my first ever Youtube video about the capsule wardrobe system almost 3 years ago, I've dreamt about launching this webshop. I've had a sketchbook lying around which I've been working on from time to time, and on a hot summers day this year, when I heard yet another news report about how polluting the fashion industry still is to this day, I decided that I was done waiting.
…
Kære venner! Hvor har jeg bare været nervøs for lanceringen af dette projekt. Jeg har arbejdet non-stop stort set hver weekend de sidste 4 måneder og rigtig mange aftenener, og nu er vi endelig ved at være i mål. Jeg  lancerer d. 30.11.18 min egen secondhand webshop: LINGER! Jeg kunne ikke forestille mig en bedre måde, at slutte 2018 på. Webshoppen er ikke live endnu, men så snart den er vil den være tilgængelig på dette domæne: www.shop-linger.com.
For snart 4 år siden begyndte jeg at blogge herinde i takt med, at jeg fik mere og mere interesse for det simple liv. Jeg ville dele mine erfaringer med andre, og jeg ville være med til at gøre en forskel. Det har været noget af en rejse, og det er min webshop på en måde et levende bevis på. Uanset om den så bliver en succes eller ej så er den et billede af hvor meget jeg har rykket mig de sidste par år, og også hvor meget min interesse for bæredygtig mode er vokset. Siden jeg uploadede min allerførste video om capsule wardrobe systemet på Youtube for snart 3 år siden har jeg drømt om, at lancere denne webshop. Jeg har haft en sketchbook liggende som jeg on/off har arbejdet på, klistret billeder i, brainstormet i, og på en varm sommerdag i år hvor der endnu engang blev lavet en nyhedsreportage i radioen om konsekvenserne af vores tøjforbrug, så besluttede jeg mig for, at nu ville jeg ikke vente længere.
Ever since going to boarding school when I was 16 years old I've been shopping secondhand – back then it was mainly because it made more sense financially, but since my interest for sustainable fashion has been growing it's been somewhat of a natural "first choice" for me. There is already so much clothing out there, just waiting to be discovered; but I realize that it can be overwhelming for some people to even attempt buying secondhand clothing. My webshop LINGER is a curated secondhand webshop, which follows a certain style: it's all about timeless classics and Scandinavian minimalism. That way my customers know what to expect from my shop, and they don't have to "filter" all the nice things themselves because it is already done for them. I hope my webshop will make it more convenient and more inspiring to choose the secondhand option more often, because that is the whole essence of the shop. Without revealing too much, I will also say that it would be the dream to offer other sustainable initiatives on the shop one day. But we'll see. 
There's no doubt that this is all one big learning curve and there will be things we need to adjust along the way. But I'm super proud of how long we've come already. The groundwork of the webshop has been very hard and frustrating at times, and I can't wait till everything just flows so that I can get back on the road and buy new items for the shop more regularly. At the end of the day that is the fun part, and that is what it's all about!
…
Siden jeg var 16 år gammel og gik på efterskole har jeg købt brugt tøj – dengang var det ligeså meget af økonomiske årsager, men i takt med at jeg er blevet ældre og har fået større interesse for bæredygtig mode, så har genbrug været lidt af et "første-valg" for mig. Der findes simpelthen så meget fint tøj derude, som bare venter på at blive opdaget; men jeg anerkender også det faktum, at det for nogle (især dem der stort set slet ikke praktiserer genbrug) kan være en overvældende proces. Min webshop LINGER er en kurateret form for genbrugsshop, som forfølger en bestemt stilart: nemlig tidløse klassikere og skandinavisk minimalisme. På den måde ved mine kunder hvad de får hos mig, og skal ikke på samme måde "filtrere" de gode ting fra når de gerne vil genbrugsshoppe. Jeg håber derfor at min webshop kan være med til at gøre det lettere og mere inspirerende for almene forbrugere, at vælge genbrug noget oftere. Det er ihvertfald dét, som er tanken bag. Og uden at afsløre for meget kan jeg godt lufte muligheden for måske en dag, at krydre den med andre bæredygtige initiativer også. Det vil tiden vise.
Der er ingen tvivl om, at hele webshoppens eksistens bliver en læringskurve og der vil uden tvivl være ting som skal finpudses hen ad vejen. Men jeg er umådeligt stolt over hvor langt vi er nået. Selve udarbejdelsen af webshoppen og alt det formelle omkring den har været en sej og til tider ret hård proces. Nu glæder jeg mig bare sindssygt meget til at den kører som den skal, så jeg kan komme på indkøb efter nye fine varer mere regelmæssigt. Det er jo det, som jeg synes er allersjovest og dét som det hele handler om!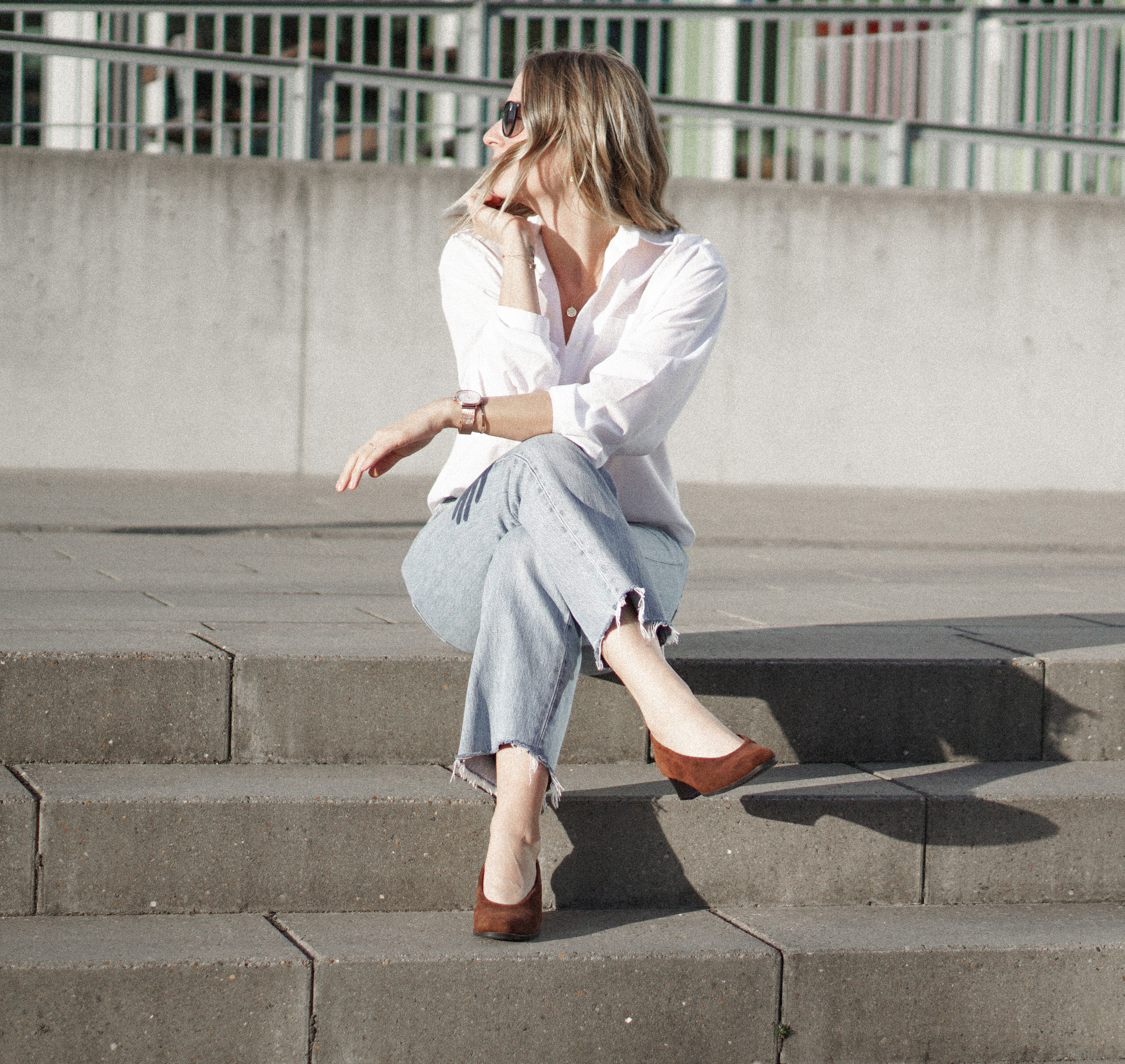 The items on these pictures will all be sold on the shop at launch date (except the jeans)!
LINGER means "taking a long time to disappear" by the way. And that is exactly my mission with the shop; to keep amazing fashion finds in the loop just a little while longer. The webshop is first and foremost for Danish customers but we do ship to several countries within Europe too – the shipping rates are naturally just higher than the Danish rates at this point though. I sincerely hope that in the near future we'll be able to develop the shipping part of our business, both when it comes to more seasonable rates outside Denmark but also international shipping. Being a small start-up business though, this just takes time and we have to be patient. I hope you guys will understand!
I really hope you're gonna enjoy the shop – and if there's not anything that catches your eye right away I'll recommend you to sign up for our newsletter and also to tag along on the Instagram account: @shop_linger. I'm gonna be keeping you guys updated on new items on these platforms constantly! I'm sure there are many more amazing finds out there that I just haven't found yet, and I can't wait to get back on the road, haha! The most important criteria for when I shop for new items is that I should at least be able to picture myself in these things. If I find something I would gladly buy for myself then it goes on to the shop. I hope you will look at that, as a valid mark of quality (at least those of you who have been following me for a long time).
Use the webshop as a more sustainable way of satisfying your inner fashionista – whether you're on the hunt for more classic and lasting items, or items that are simply meant to give your new life here and now. And thank you so much for all your support already – I would never have come this far without you guys! <3
…
LINGER betyder iøvrigt "at dvæle". Altså, at noget tager lidt længere tid om at forsvinde. Og det er lige netop dét, som er min mission med shoppen; at holde de her fine modefund inde i forbrugscirklen lidt endnu. Webshoppen er først og fremmest dansk, men der sendes også til en lang række lande i EU, dog selvfølgelig til højere fragtpriser end de danske. Jeg håber at vi i fremtiden har mulighed for, at udvikle lidt på lige netop fragtdelen – både priserne men også destinationerne. Drømmen er international fragt, men med en virksomhed af vores størrelse er vi nødt til, at være tålmodige. Det håber jeg I forstår!
Jeg håber virkelig I vil tage godt imod shoppen – og hvis ikke der er noget der fanger dit øje lige fra starten, så vil jeg stærkt anbefale dig, at følge med ikke kun på shoppen og evt. via nyhedsbrevet, men også ovre på dens Instagram: @shop_linger. Her vil jeg nemlig jævnligt opdatere, så snart der kommer nye varer! Jeg er sikker på der er mange flere fine fund end dem jeg har gjort mig indtil nu, og jeg glæder mig til at komme på rigtig rov igen, haha! Mit vigtigste kriterie for indkøb af varer er, at jeg som minimum skal kunne se mig selv i de ting jeg køber. Hvis det er noget som jeg kunne finde på at købe til mig selv, så ryger det på shoppen. Det håber jeg, at I (ihvertfald de af jer som har fulgt med herinde i lang tid) vil tage som et slags kvalitetsstempel.
Brug shoppen som en bæredygtig måde at få tilfredsstillet din indre fashionista på – hvad enten det gælder mere langtidsholdbare og tidløse klassikere, eller hvis du ganske enkelt er på udkig efter noget der lige kan pifte din garderobe lidt op her og nu. Og tak for støtten allerede – kunne på ingen måde have nået så langt uden jer! <3
4