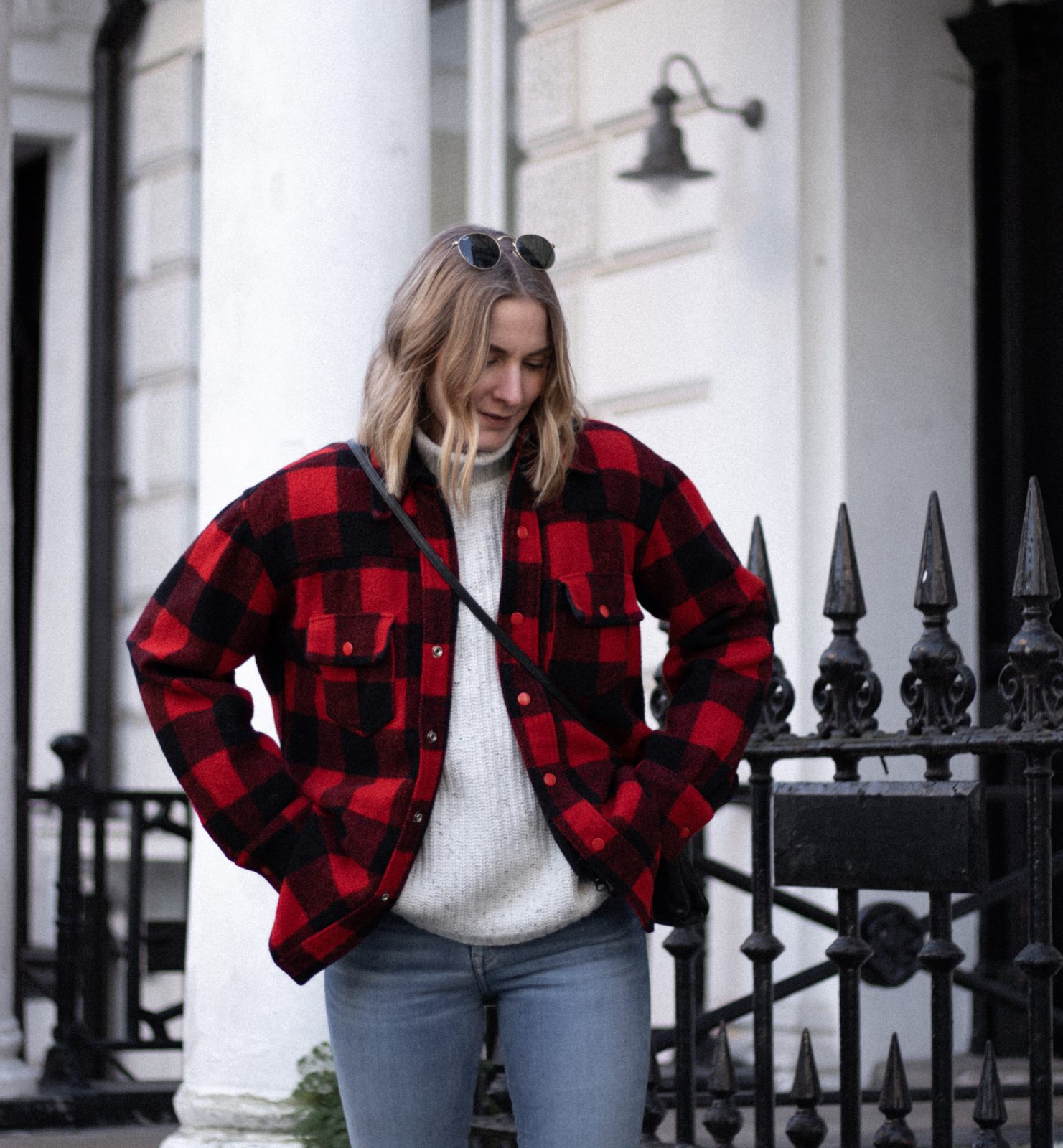 I'm born in 1990 and I've naturally been raised with the term "blogging". If you had asked me 4 years ago if this was what I was gonna do for a living, I would probably have said no. There are so many misconceptions, prejudices and wrong ideas about what it means to be a blogger/influencer/content creator (call it what you like). And especially the people close to me are having trouble figuring out what it is that I do; trouble keeping up with all the projects I've got going on. And I completely understand that! Just like it can be hard to understand how you can have a steady income working as a freelancer, it's just as hard understanding (and recognizing) blogging as a real job. I don't always tell people proudly what it is that I do for a living. And the reason for that is exactly all the prejudices and misconceptions I meet about the world of blogging (especially in Denmark).
There's a lot of content out there on the big www, and there's a lot of it you wouldn't wish for your children to get caught up in and get influenced by. I'm well aware of the fact that there are a lot of wrong information being spread on social media – dangerous diets for example. I know that sometimes I even cover a subject I might not be the expert in, but as long as you disclaim yourself so there's no doubt that you might be wrong, then I guess it's alright. I'm just so over everyone being put into the same box. "All bloggers are like this or that". It's not that I don't have any self-ironi, I just feel like the recognition and the respect for making online content (and doing it as your fulltime job) is non-existing in many cases.
I've read blogs and also written blogs myself ever since 2008, when the first Danish blogs started arising. To me it's always been a nice place to get a break both as a reader but also as a writer, and it's still the way I like using blogs today. To me the world of content creation is just like any other type of entertainment; TV, books, music, podcasts… whatever floats your boat when you need a break after a long day at work. We're all different and we all like different types of entertainment. I love the way you can get close to other people through social media. Love the community you have together, and I love following how people in other countries live their lives. I also like reading stupid and funny memes and watching pointless videos on youtube just for the fun of it; because that's another thing online content has the power to do. Make you forget the problems of the world for a little while or maybe even learn something. I would never have heard about the capsule wardrobe system, the zero waste movement or learned about all the cool sustainable brands and initiatives there are out there, if it hadn't been for social media. I've mentioned before how tired I am about the discussion about social media being all bad for us (read more HERE), because we ourselves are responsible for who we choose to follow and let ourselves get influenced by every day – and also how much we choose to live our lives online. Social media is not a threat; it's an endless world of possibilities. Not just for you as a person, but also for companies and brands.
…
Jeg er født i 1990 og er naturligt vokset op med termet "blogging". Havde du spurgt mig for blot 4 år siden om det var dét jeg skulle ende med at leve af, så havde jeg nok sagt nej. Der findes et hav af misforståelser, fordomme og forvrængede idéer om, hvad det vil sige at arbejde som blogger/influencer/content creator (kald det hvad du vil). Og især mine nærmeste har svært ved at forstå, hvad det er jeg laver; svært ved at følge med i de mange projekter jeg har gang i. Og jeg forstår det ganske godt, ingen tvivl om det! Ligesom det kan være svært at forstå, at man kan få økonomien til at hænge sammen ved at være freelancer, ligeså svært er det at forstå (og anerkende) blogging som et reelt job. Jeg fortæller ikke altid med stolthed i stemmen hvad det er jeg laver. Og det gør jeg netop ikke fordi, jeg ofte støder på disse forskellige fordomme og misforståelser.
Der findes meget skørt content derude som man kan blive helt harm over, og som man ikke ønsker éns børn skal blive draget ind i og blive påvirket af. Jeg er også med på at der bliver spredt mange forkerte informationer gennem sociale medier – farlige slankekure for blot at nævne et eksempel. Bevares, indimellem bevæger jeg mig da selv ind på et emne jeg ikke nødvendigvis er 100% ekspert på, men det vigtigste er man disclaimer sådan noget indhold, så der ihvertfald ikke er nogen tvivl. Jeg bliver bare så ærgerlig over, at alle skal skæres over én kam. "Alle bloggere er sådan her".  Det er ikke fordi jeg ikke har nogen selvironi, men jeg synes igen at anerkendelsen og respekten for, at lave online content mangler i rigtig mange sammenhænge.
Jeg har læst blogs og selv blogget lige siden 2008, da de første store danske blogs begyndte at dukke op. For mig har det altid været et dejligt pusterum både som læser, men også som kreativt frirum for mig selv, og det er i høj grad stadig dét jeg bruger denne form for content til i dag. For mig er content creator verdenen helt ligesom alt muligt andet underholdning; TV, bøger, musik, podcasts… whatever floats your boat når du skal smække fødderne op efter en lang dag, og koble hjernen lidt fra. Vi er allesammen forskellige og kan lide forskellige typer af underholdning. Jeg elsker at komme tæt på andre mennesker på den måde man gør gennem sociale medier. Elsker det community man har sammen, og jeg synes det er fantastisk at følge med i folk fra andre lande's liv. Jeg synes også det er hyggeligt at sidde og læse åndssvage memes, og se tossede videoer bare for sjov – for det er nemlig sådan noget online content OGSÅ kan. Få dig til at glemme verdens problemer for en stund, måske endda også lære dig en ting eller to om et givent emne. Jeg ville fx aldrig have lært om capsule wardrobes, zero waste bevægelsen eller alle de fantastiske bæredygtige brands og initiativer der findes derude, hvis det ikke havde været for sociale medier. Jeg har før nævnt hvor træt jeg er af diskussionen om sociale medier (læs HER), for det handler ligeså meget om, at vi selv tager ansvar for hvem vi følger, og hvem vi vil lade os influere af i det daglige – og hvor meget vi vil være online i løbet af dagen, ikke mindst. Sociale medier er ikke en trussel; det er en helt verden af muligheder. Ikke blot for den enkelte person, men bestemt også for virksomheder.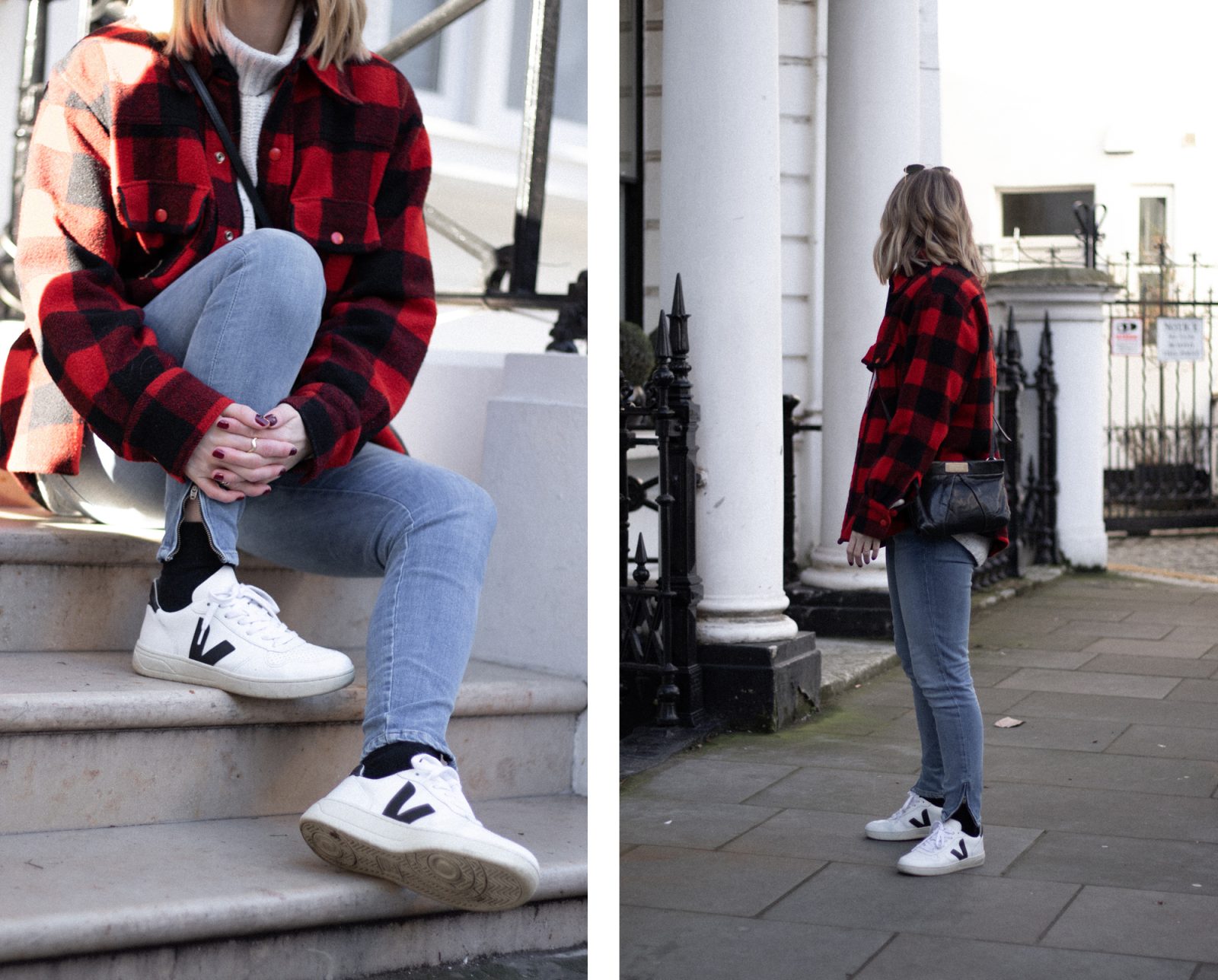 Jacket – Beyond Retro / sunglasses – secondhand Rayban rounds / jeans – Armed Angels / jumper – old H&M / sneaks – Veja (adlink)
I don't understand Youtube
I love watching youtube videos. Either in my big ol' armchair after a long day at work or while I'm doing boring everyday stuff such as folding laundry. It's a place where my brain gets a small break, but also a place for me to learn if that's what I want. I've even been posting videos to youtube myself for the past 3 years, and I love it. Love everything from the idea process to editing. I don't really see the difference between an entertaining TV show on a friday night, and an entertaining video on youtube. Both are entertainment. I understand those who don't get youtube – don't get me wrong. But we're all different. And isn't it just amazing how we have the possibility to choose exactly the content we want today?
…
Jeg elsker at se Youtube videoer. Enten i min yndlings lænestol efter en lang dag på arbejde eller mens jeg lægger vasketøj sammen. Det er både et medie hvor jeg kan få lov til at puste ud, men også lære noget hvis det er dét jeg er i humør til. Jeg har ovenikøbet selv postet videoer til Youtube de sidste 3 år, og jeg elsker det. Elsker alt fra idéprocessen til at nørde redigeringen. Jeg kan helt ærligt ikke se hvad forskellen på et underholdningsprogram i TV fredag aften, og en underholdende video på Youtube er. Begge deler vægter lige højt på underholdningsskalaen for mig. Jeg siger ikke, at jeg ikke godt kan forstå dem, der ikke forstår Youtube. Igen handler det her jo bare om, at vi alle er forskellige. Og det er da fantastisk, at vi i dag har mulighed for lige netop at opsøge præcis dét content, som vi allerhelst vil se!
Blogging… can you really make a living out of that?
This is probably the single question I get the most, when I tell people what I do. And it's more than okay to ask! I fully respect that you might not know how this would even work. How can you make a living out of publishing things online? Isn't a blogger just someone who takes selfies, paints a pretty picture of the world and gets free stuff? (all jokes aside, I of course don't say this to sound holy or to bring down people who blog more for the fun of it. Peace be with that!). I'd just rather have people asking me directly how I make this whole thing work for me if they're in doubt, rather than coming up with their own misunderstood conclusions. Or even worse to stereotype me.
I do this because I love it, and I think this is key for all successful bloggers who has turned this into their job along with knowing your own worth of course. I actually participated in an interview with Danish radio last year, where I shared my tips on starting a succesful youtube channel (it's in Danish, but if you want to have a look it's right HERE). To me this all started pretty simply; I wanted to share my journey towards a simple, sustainable lifestyle with the world in my very own terms, and today we have the most wonderful community of like-minded people allover the world. Besides that I've had the chance to learn about and work with cool sustainable initiatives and brands along the way.
I love what I do because it's fun and interesting first of all. I get to just be me, and together with my followers I get to frame my own days. Another thing that makes my job really cool is, that I get to help brands and initiatives that I love get more knowledge. I look at myself as an ambassador for the brands I work with. I might not show up at their office everyday on a regular 9 to 5, but still I see myself as a small part yet valid part of their company. All while testing and sharing services and products I truly like. It's right there something truly magical happens, you know what I mean?
My working days are really various and I work very project-based. That's why it can be hard to keep up with everything I do. I've got fixed days where I upload content on youtube (Wednesday and Sunday), and I also try keeping a certain structure on my blog- and instagram posts. I also try to incorporate some elements of a "normal" working week to my own, even though it's hard letting go when what you do for a living is also pretty much your biggest hobby. What I post on my social platforms and what kind of campaigns I'm working on varies a lot. Especially since I don't say yes to anything. Again it's super important for me to make real content; it has to be something I'd at least recommend to a friend. That's probably another misconception about bloggers; that they say yes to anything that pays the bills. That couldn't be more far away from the truth! Of course I sometimes learn about a brand because they reach out to me, and ask if I want to do a collaboration with them. But again, I only say yes if I like their service after having tried it myself, and if it's something I would have supported even if I had learned about them elsewhere. You can read more about how I handle collaborations in my disclaimer HERE.
Just for the sake of transparency, here's a couple of examples of how I earn my income through blogging: affiliate links (adlinks – kind of like a salesperson who earns commission),  discount codes, campaigns (e.g. this video made in collaboration with Desenio), and recently I also launched my own secondhand webshop and I've launched a jewelry collection together with Stilnest too. The two last ones are just as much something I've been working on to open more doors in the future. Because who says I can live from being a blogger forever? To help me get connected with my favourite brands and services, I'm part of a London-based agency called Sixteenth. I deliberately choose to become part of an international agency, because I have lots of followers from the US and England. Besides their motto is "good influence" and I really wanted to become part of that whole online-content ethos.
…
Dette spørgsmål er nok det jeg støder oftest på, når jeg fortæller folk hvad jeg laver. Og man må gerne spørge! Jeg forstår sagtens, at det kan være svært at gennemskue, hvordan pokker der kan være nogen som helst former for økonomi i, at blogge. For en blogger – er det ikke sådan én der bare tager selfies, er liiidt for glad for sig selv, maler et lyserødt billede af verden og får alting gratis? (mener selvfølgelig dette ironisk, og det skal på ingen måde tages som et angreb på dem der blogger udelukkende for hyggens skyld!). Jeg vil bare hellere have folk bare spørger mig hvordan jeg personligt får det til at hænge sammen i stedet for, at de kommer op med deres egne, forkerte konklusioner. Eller sætter mig i én eller anden stereotyp bås.
Det er 100% lysten der driver værket for mig, og det tror jeg det er for de fleste succesfulde bloggere, som lever af det. Udover det er det selvfølgelig vigtigt, at man anerkender sit eget værd. Faktisk deltog jeg i et interview med DR sidste år, hvor jeg giver mit bud på hvordan man starter en succesfuld Youtube kanal. Den kan du læse lige HER, hvis du har lyst. For mig har rejsen været helt simpel: jeg ville dele min bæredygtige rejse med andre, og det har siden bragt det mest fantastiske community af ligesindede med sig, og ikke mindst har jeg haft mulighed for, at lære en helt masse og arbejde sammen med nogle af de sejeste brands på området 'bæredygtighed'.
Jeg elsker det jeg gør, fordi jeg synes det er sjovt og interessant først og fremmest. Jeg kan være mig selv herinde, og sammen med mine læsere kan jeg selv sætte dagsordenen. En anden ting der gør mit arbejde super fedt er, at jeg kan være med til, at få de brands og initiativer jeg elsker allermest frem i verden. Jeg ser mig selv som en ambassadør for de brands jeg arbejder med. Det kan godt være jeg ikke møder op og sidder på deres kontor fra ni-til-fem hver dag; men jeg anser mig selv som en valid ambassadør, nærmest en kollega – samtidig med, at produktet eller den service de yder er noget jeg godt kan lide personligt. Lige dér opstår der noget ret fantastisk, forstår I hvad jeg mener?
Mine arbejdsdage er super forskellige og jeg arbejder meget projekt-baseret. Det er lige netop derfor, at det kan være svært at følge med i hvad jeg har gang i. Jeg har faste dage hvor jeg fx uploader videoer på Youtube (onsdag og søndag), og jeg prøver også på at holde nogle faste rammer for hvornår jeg udgiver blogindlæg og opslag på Instagram. Samtidig med det forsøger jeg så vidt muligt også, at efterligne rammerne for en almindelig arbejdsuge selvom det kan være svært indimellem at lægge mit arbejde fra mig (det er det jo når hobby og arbejde er forenet). Hvad jeg lægger op på mine social platforme svinger enormt meget, og de forskellige tilbud på kampagner med brands jeg kan få kommer meget i perioder, og svinger også en hel del. Især fordi jeg ikke bare siger ja til alt. Igen er det vigtigt for mig at mit indhold er reelt; det skal være noget som jeg kan stå inde for. Det her tror jeg er en anden udbredt misforståelse om blogging som profession; at bloggere siger ja til alt der giver en skilling. Det langt fra sandheden! Selvfølgelig lærer jeg somme tider om et brand eller en service netop fordi de rækker ud til mig, og spørger om vi skal lave en fed kampagne sammen. Men igen siger jeg kun ja, hvis det er noget jeg synes er fedt efter at have prøvet det af, og noget som jeg kunne finde på et gøre brug af hvis jeg selv havde "opdaget" produktet. Du kan læse mere om hvordan jeg håndterer reklamer og samarbejder i min disclaimer HER.
For gennemsigtighedens skyld, kommer her et par eksempler på hvad min indkomst kan bestå i: affiliate links (reklame links – lidt ligesom kommissionsløn for en sælger), rabatkoder, kampagner (fx denne video udgivet i samarbejde med Desenio), og senest har jeg også startet en secondhand webshop og lavet et smykkedesign med Stilnest. De sidste to er ligeså meget noget jeg har startet for, at viderebygge på mit eget brand og åbne nogle flere døre. For hvem siger jeg kan leve af blogging resten af livet? For at hjælpe mig med at komme i forbindelse med de her seje brands jeg gerne vil arbejde med, og ikke mindst for at sørge for jeg får den belønning jeg fortjener for det hårde arbejde jeg lægger i mit content, så er jeg medlem af et influencer netværk i London, som hedder Sixteenth. Jeg har bevidst valgt at blive medlem af et lidt mere internationalt netværk, fordi rigtig mange af mine følgere kommer fra fx USA og England. Udover det er deres hovedbudskab "good influence", og det ville jeg bare rigtig gerne være en del af.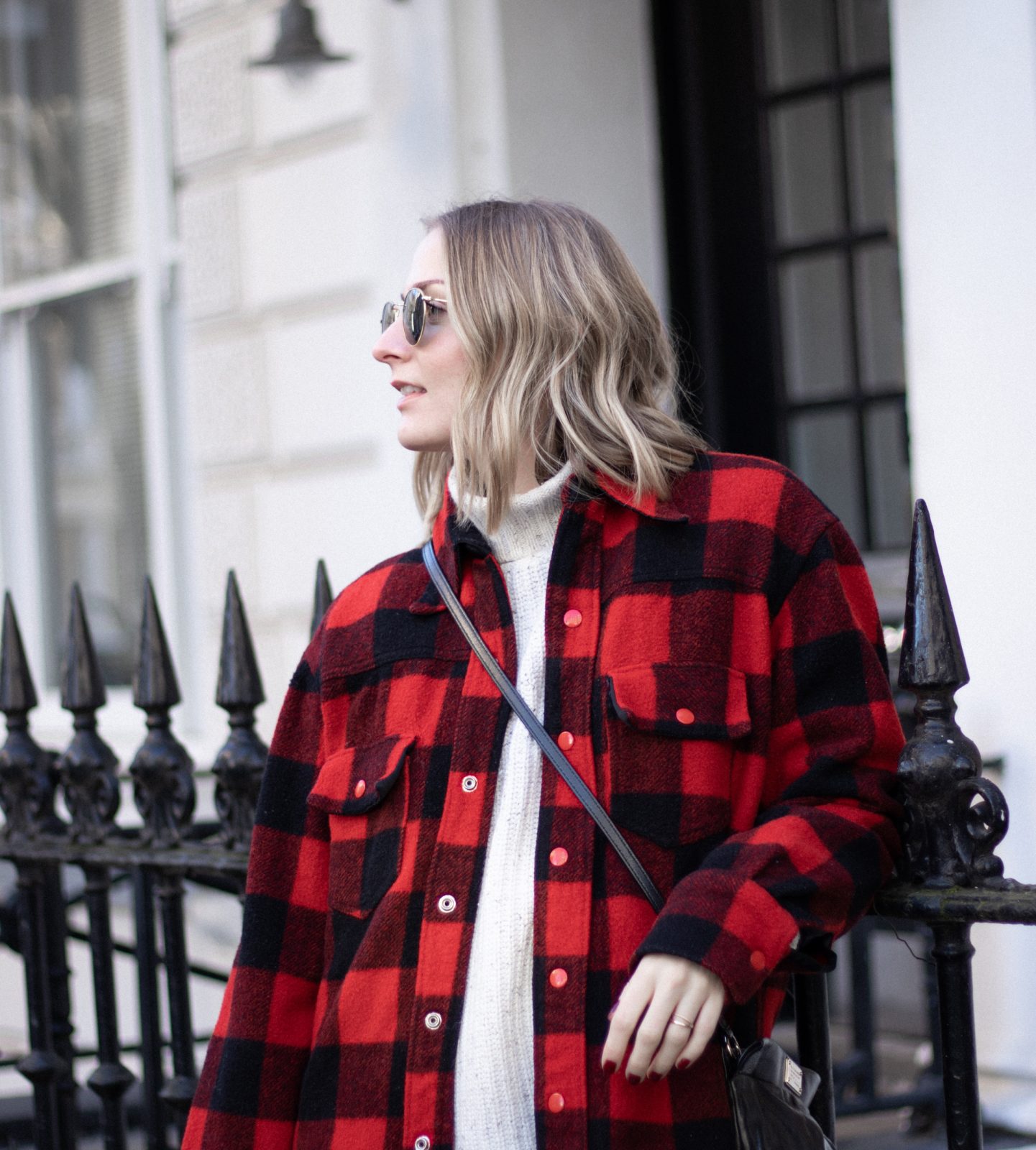 People are the next brands
I've had a great handful of regular jobs myself the past couple years, and I do see a possibility of returning to that, but maybe way into the future. Right now this "free" way of working is the best thing that ever happened to me! I'm having so much fun, I'm learning a lot about my biggest passion (sustainability), I love being able to work with different brands and so many people allover the world, and I love that every working week is different. There's lots of insecurities connected with the job I have, and I work way more now than when I had a regular job. But I try to constantly remind myself why I'm doing this; because I love fashion, sustainability and slow living. As long as I'm overall having fun I feel pretty calm about it all, of course all while trying to constantly improve too. Don't worry too much about likes and algorithms all the time. You can adjust and improve along the way for sure, but as long as you love what you're doing people will see that and stick around by themselves. Overthinking and comparison kills the creativity and the quality of what you're doing, I think. Be yourself, come up with your own unique ideas.
Stilnest, which I just launched the before-mentioned jewelry collection with, has a motto: People are the next brands. I think this is exactly why blogging is (and should be!) a recognised profession, just like any other type of job. You can do things the other way around today, and create your brand together with your audience.
I think that's quite amazing.
…
Jeg har selv været på mere almindelige jobs de sidste par år, og lukker ikke muligheden for at vende tilbage engang helt ude. Men lige nu er denne "frie" måde at arbejde på lykken for mig! Igen synes jeg det er super interessant og sjovt, at arbejde med forskellige brands og mennesker fra hele verden, og jeg elsker at der ikke er to arbejdsuger der er ens. Der er stor usikkerhed forbundet med det jeg laver, og jeg arbejder også meget mere nu end jeg gjorde da jeg havde et almindeligt job. Men igen forsøger jeg konstant at minde mig selv om hvorfor jeg gør det her; jeg gør det fordi jeg elsker alt hvad der har med mode, bæredygtighed og simpel livsstil at gøre. Så længe det er overordnet set er sjovt så tager jeg det ganske roligt, samtidig med jeg selvfølgelig også forsøger at udvikle mig hele tiden. Men man skal ikke bekymre sig for meget om likes og algoritmer hele tiden. Man kan justere sit content løbende ja, men så længe dit hjerteblod skinner igennem dét du laver, så tror jeg fuldt og fast på, at det hele kommer af sig selv. Overtænkning dræber kreativiteten, glæden og kvaliteten af det du laver. Vær dig selv, og find på dine helt egne unikke idéer.
Stilnest, som jeg netop har udgivet en smykkekollektion sammen med, har et motto: People are the next brands. Jeg tror lige netop dette har været afgørende for, at blogging i dag er (og bør være!) en anerkendt profession, ligesom alle andre typer jobs. Du kan gøre tingene lidt mere omvendte i dag, og skabe dit eget brand sammen med dit publikum.
Det synes jeg er ret fantastisk.

4