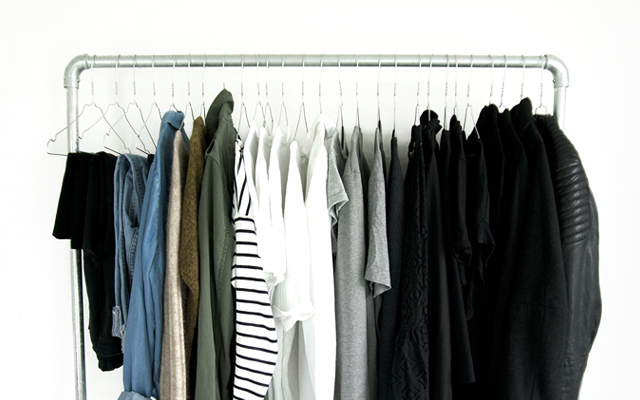 Fall 2016
Min garderobe består af en solid samling basis-produkter, en samling sæson-baserede produkter og indimellem sniger der sig et par trend-baserede produkter ind også. I ved sådan nogle som lige pludselig dukker op, som man kan gemme væk når man bliver træt af dem, og hive frem igen når de endnu engang bliver trendy eller man bare forelsker sig i dem på ny. Min stil er en blanding af feminine og klassiske skandinaviske elementer, et snert af noget sporty og så giver jeg som oftest gerne mine outfits lidt kant med et lidt mere rocket twist. Mine største stilikoner er bl.a. Emmanuelle Alt, Caroline de Maigret og Anine Bing og det bærer min garderobe selvfølgelig også præg af (tjek mit inspirationsboard med stil ikoner på Pinterest ud HER).
/ My wardrobe consists of great collection of basic products, a collection of seasonal-based products and sometimes just a few more trend-based products gets thrown in there as well. You know, those kind of trends that you can store away when you get tired of them and pull out again when they once again become trendy or you just fall in love with them allover again. My style is a mix of feminine and classic scandinavian items, a few sporty items and a rock'n'roll twist to edge up my looks. My biggest style icons are (among others) Emmanuelle Alt, Caroline de Maigret and Anine Bing which you can kind of tell by looking at my wardrobe (see my inspiration board with all my style icons on Pinterest HERE).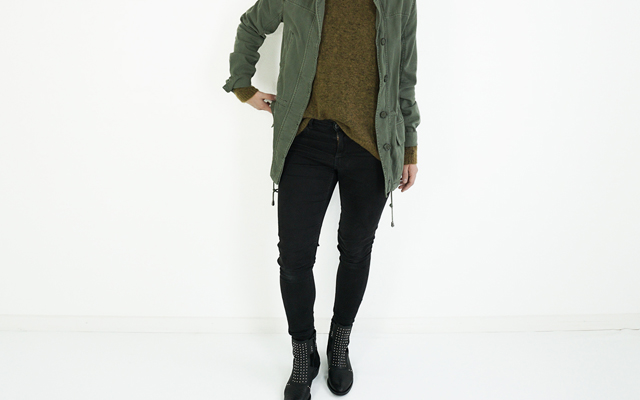 Safe trends this season
Udover de nittede støvler, som man ser overalt denne sæson, så er army-inspirerede jakker et kæmpe hit. Jeg har derfor investeret i hele to jakker af denne type, som begge to samtidig er meget klassiske og anvendelige i mine øjne. Der er utility jakken i bomuld, som jeg har brugt som sensommerjakke og som nu bruges mere som en blazer indenfor, fordi den er for kold at bruge som et decideret stykke overtøj. Udover det har jeg købt en let-padded bomber jakke i den fineste khaki farve. Den er perfekt til de temperaturer vi har lige nu. Farverne er tidløse efterårsfarver, som jeg ved jeg vil kunne bruge igen næste år.
/ Besides the studded boots we see everywhere this season, the army-inspired jackets are a huge trend as well. I have therefore invested in two jackets of this type which are on trend but classic pieces at the same time. I have my utility jacket in cotton, which I have used as a late-summer jacket and which is now used more like a blazer inside, because it is too cold to use as an actual piece of outerwear. Besides that, I have bought a light-padded bomber jacket in the prettiest khaki color. It's perfect for the temperatures we have right now. The colors are timeless autumn colors, which I know I will be able to use again next year.
Autumn/winter season: October-March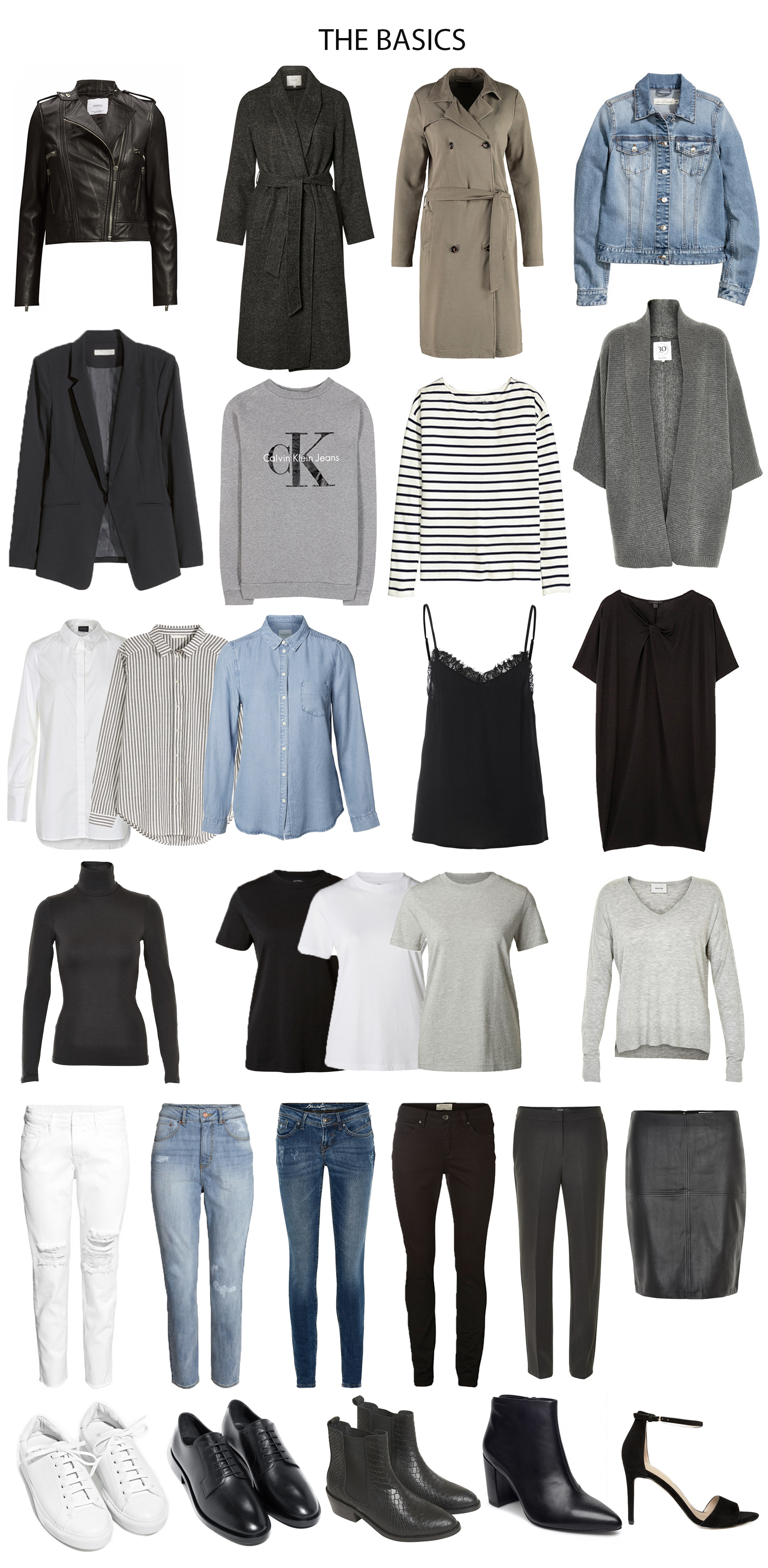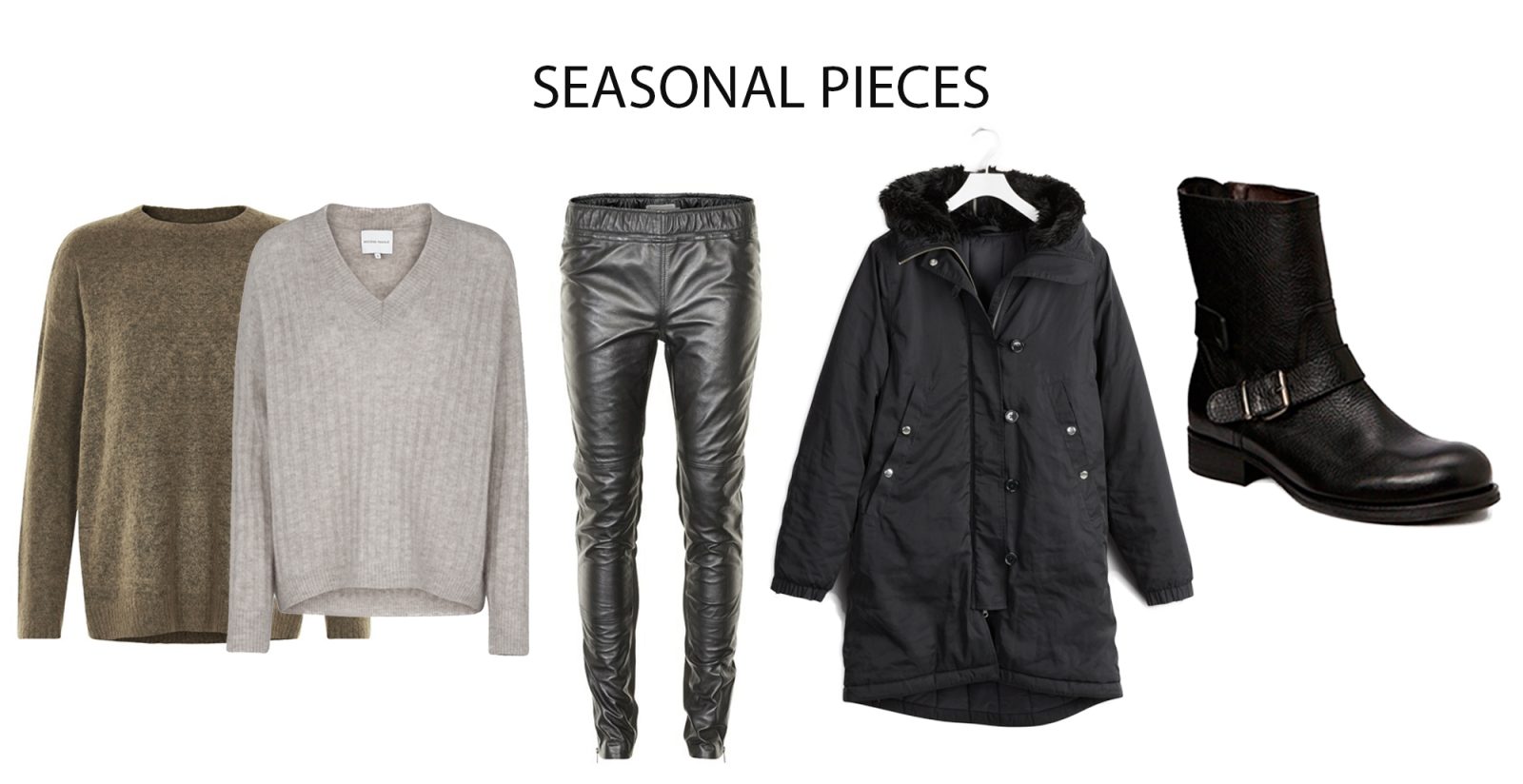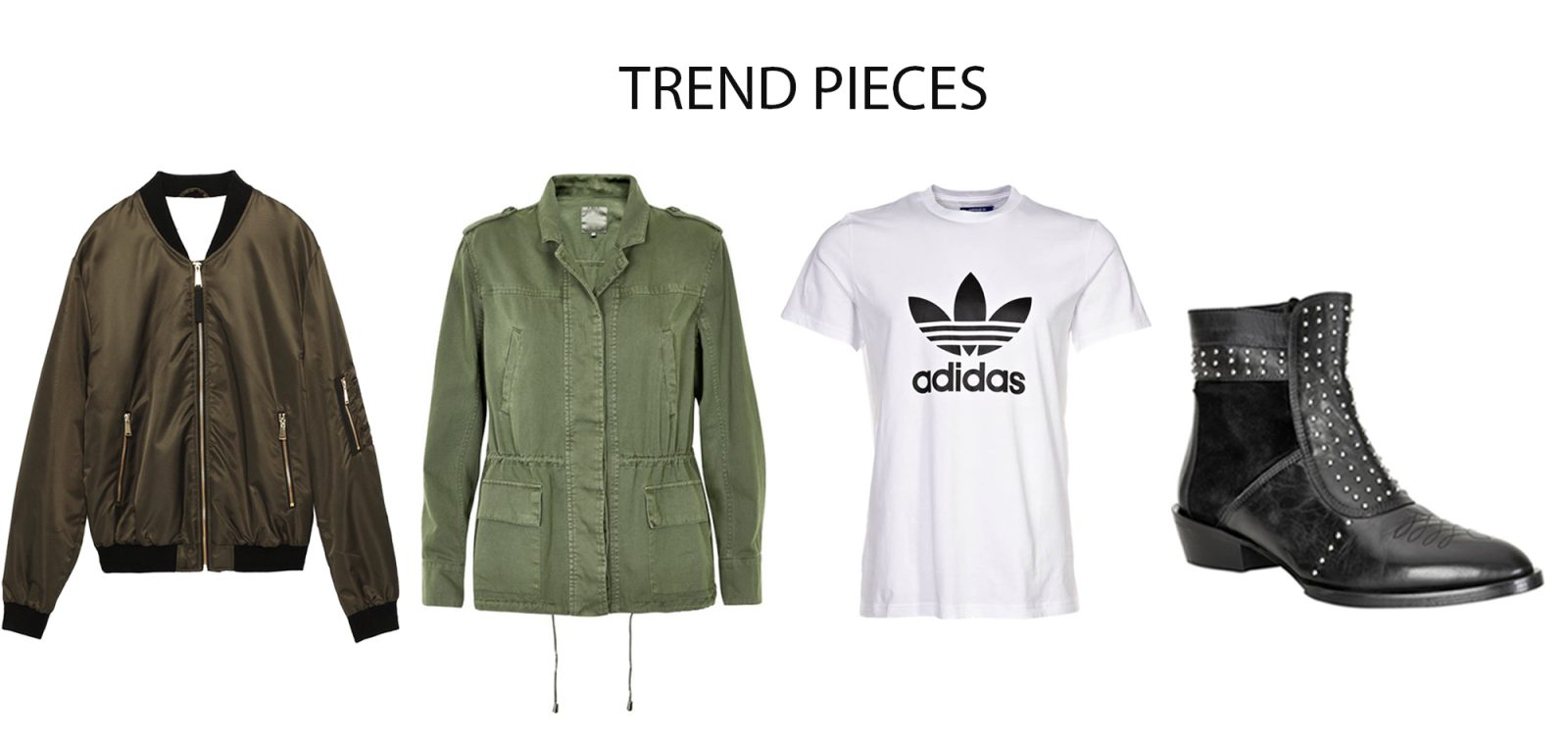 The basics
leather jacket – classic blazer – cardigan – denimjacket – white shirt – striped top – basic v-neck – basic turtleneck – basic t-shirt – lace camisole – little black dress – sweatshirt – wool coat – trench coat – blue jeans – black jeans – tailored pants – leather skirt – black boots – sneakers – leather lace up flats – high heeled boots – strappy heels – striped shirt – denim shirt – white jeans – dark blue jeans
Seasonal pieces
v-neck knit – mohair knit – leather pants – winter parka – biker boots
Trend pieces
bomber jacket – utility jacket – adidas t-shirt – studded boots