I'm not quite sure where to start or end this post, but I guess it paints quite the perfect picture of the excessive thinking I've been doing lately. I'm happy most of the time, I feel free in a way and I feel like I'm rediscovering myself all over again. "Have you been lost?", you might wonder. I'm not sure I've been lost, but I have been a prisoner of my own mind for many years. Living with anxiety, feeling different and finding your strength in the things that scare you the most is something I've spoken openly about before. Maybe all this overthinking lately has something to do with the fact that I've just turned 29, so this will be my last year in my 20's. I feel more grown-up and mature now than I did just a couple years back, but boy have I had many days with excessive thinking. Especially lately. And I'd like to share some of these thoughts with you guys today.
…
Jeg ved snart ikke hvor jeg skal starte eller slutte det her indlæg, men det er nok et meget godt billede af det tankemylder jeg har gået med, de sidste par måneder. Jeg er super glad, føler mig fri og føler på en måde også, at jeg er ved at finde mig selv igen. "Har du været væk?" tænker du måske. Jeg ved ikke om jeg har været væk, men jeg har i hvertfald følt mig som en fange af mit eget sind i mange år. Det er noget jeg har berørt et par gange, og jeg har ofte talt åbent omkring at have angst, at føle sig anderledes og om at finde sin egen styrke i lige netop de ting, der gør én allermest bange. Måske har det noget at gøre med, at jeg netop er trådt ind i mit sidste år i 20'erne. Jeg føler mig mere voksen og moden end for blot et par år siden, men hold nu fast hvor har jeg også haft mange dage med tankemylder. Især her på det sidste. Og det er nogle af de tanker, jeg godt kunne tænke mig at dykke lidt ned i i dag.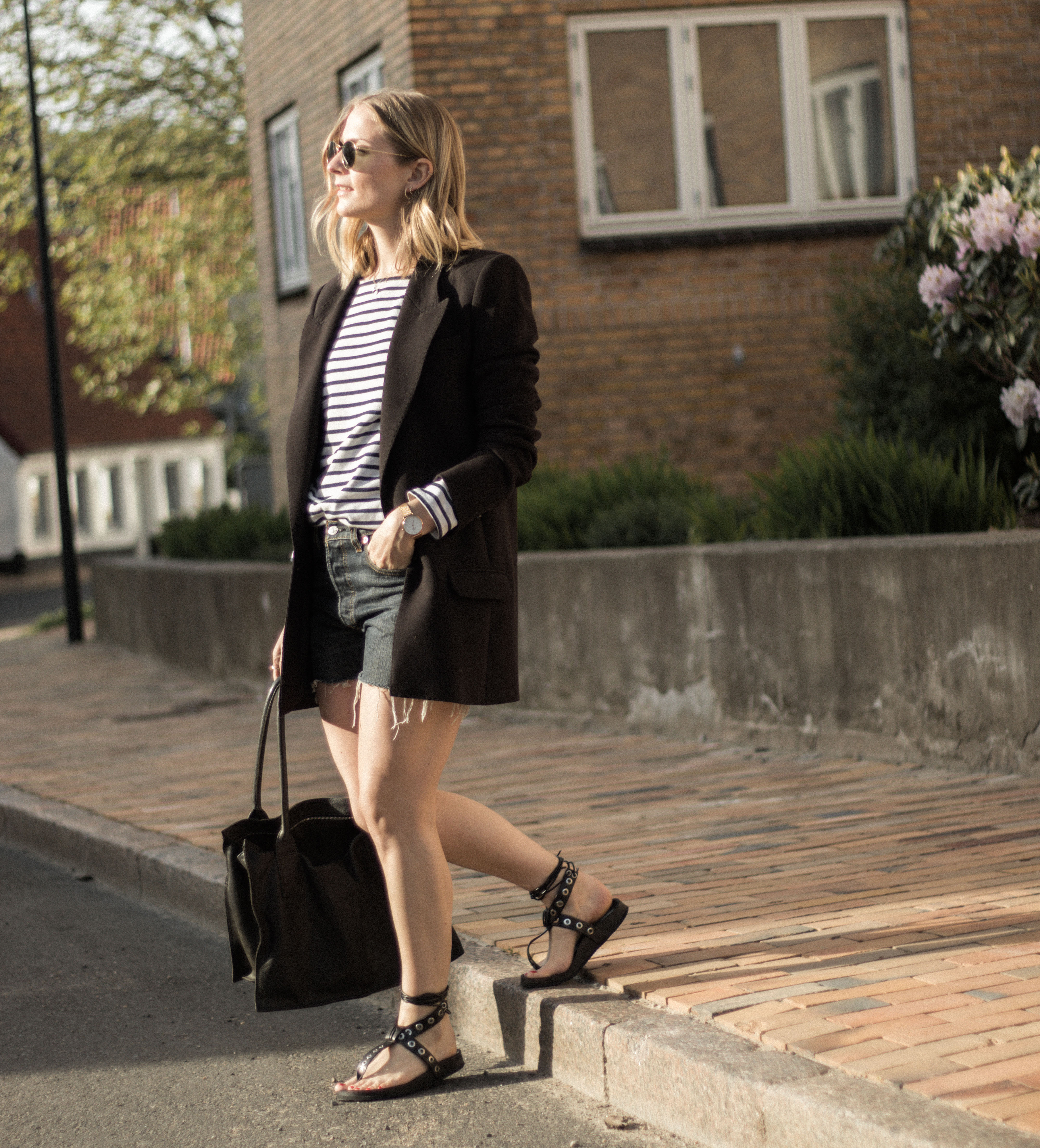 Fear of missing out
One of the things that has been taken up my mind lately is the well known FOMO. A term which is quite commonly used when speaking of millenials, who has grown up being exposed a lot to social media. After high school a lot of my friends took a year off to explore the world. I never really felt the need to do that, I wanted to continue studying, get a lot of experience working different jobs and internships, and I wanted to be close to my loved ones instead. I see so many positive sides to letting go, and let yourself miss out on things like that, rather than always running around wondering would could have been. Especially letting go of things that just don't feel right for you. That's also a way to grow as a human being. Somehow though, I do have this nagging feeling of having missed out on something, now that I'm approaching the big 3-0. I've been dwelling quite a lot on why that is these past couple weeks, and I've spend a lot of my energy figuring out why I feel so frustrated at the moment. A lot has happened since the start of this year, and there's no doubt that a lot of these frustrations has to do with the fact that we've been affected by the stress of selling our house, moving, quitting my job and our everyday life has just changed a lot. It's only natural that there will be some sort of aftermath because of that. And I've not quite found myself in all this yet.
I'm much more mature now than I was 10 years ago. Well, there's nothing weird in that because noone is "grown-up" at the age of 20. I sure wasn't. In reality a part of me is probably a bit bummed that I didn't have the same courage and lust for life back then, as I do now. Back when you had your whole life in front of you (I know I still do, don't get me wrong), and your life was more flexible and simple. When you didn't have to feel like you were were in a rush, especially speaking of building up a home, having kids and getting yourself a "real" job. 
I wasn't well the final year in high school – I got in therapy for anxiety and stress symptoms, and I missed out on especially lots of social gatherings during graduation. I isolated myself. Even way before my teen years, when I was still living at home, I had several periods struggling with myself like that. I worried about things no child should ever have to worry about. And this meant that in some ways, I grew up too fast. Maybe that's why, I feel like I've missed out on something? I don't know. My overall childhood has been great, don't get me wrong. But there are things I could have been without.
…
Én af de ting der især har fyldt meget i mit hovede er den berygtede FOMO. Et term man ofte forbinder med os millenials, der er vokset op med sociale medier. Tage ud og rejse jorden rundt efter gymnasiet for eksempel, som mange af mine jævnaldrende gjorde. Jeg havde ikke noget behov for det dengang, jeg ville hellere læse videre, få en masse erhvervserfaring og være tæt på kæreste og familie. Jeg kan faktisk se ligeså mange fordele i at give slip, og lade sig selv gå glip af ting. Især ting som ikke føles rigtige for dig. Det er også en måde, at vokse på som menneske. Alligevel føles det lidt som om, at denne FOMO har sneget sig ind på mig, her på mit 29-ende år. Og jeg har brugt lidt tid på, at forsøge at finde frem til hvad det skyldes. Jeg har ikke helt været mig selv de sidste par uger, og der er ingen tvivl om, at jeg har brugt meget energi på, at finde ud af hvad det er der gør mig så frustreret. Der er sket mange ting i mit liv siden begyndelsen af dette år, så det er helt sikkert en blanding af at vi er flyttet, at jeg er blevet selvstændig og vi i det hele taget har fået en anden hverdag. Alt det omkringliggende stress der har været (og stadig er), i forbindelse med de her ret store omvæltninger i vores liv. Jeg har ikke helt fundet mig selv i det endnu.
Men jeg tror også det handler om, at jeg er blevet meget mere voksen, moden og klar på livet nu, end jeg var for 10 år siden. Det er selvfølgelig helt naturligt – man er jo ikke nødvendigvis voksen, bare fordi man er 20 år gammel. Det følte jeg mig ihvertfald overhovedet ikke som. Og i virkeligheden er jeg nok bare super ked af, at jeg ikke havde denne mod på livet for 10 år siden. Dengang man havde "hele livet foran sig" (det ved jeg godt jeg stadig har), dengang man var mere fri og kunne shoppe lidt rundt mellem uddannelser, deltidsjobs og bopæle uden omverdenen rynkede på næsen af det. Man var jo ung og skulle lige finde sig selv. Dengang man havde fleksibiliteten og tiden til, at hænge ud og nyde livet lidt mere ubekymret og ikke i hastværk. Dengang man ikke konstant oplevede et pres fra omverdenen, især i forhold til at få børn, slå sig ned og få sig et "rigtigt" arbejde.
Jeg havde det rigtig skidt mit sidste år på gymnasiet – jeg kom i behandling for angst og stress-symptomer, og gik glip af rigtig meget socialt samvær, især i forbindelse med studentertiden. Jeg isolerede mig. Forinden mine teenage år mens jeg stadig boede hjemme, var der også en del svære perioder. Jeg begyndte i en alt for tidlig alder at bekymre mig om alt muligt, man slet ikke skal bekymre sig om når man er barn. Og som har bevirket at jeg rent mentalt, er blevet voksen alt for tidligt. Måske er det dét, som gør jeg føler jeg er gået glip af noget? Jeg ved det ikke rigtigt. Jeg husker heldigvis det meste af min barndom som god, men der er helt klart nogle ting dér jeg godt kunne have undværet at skulle igennem.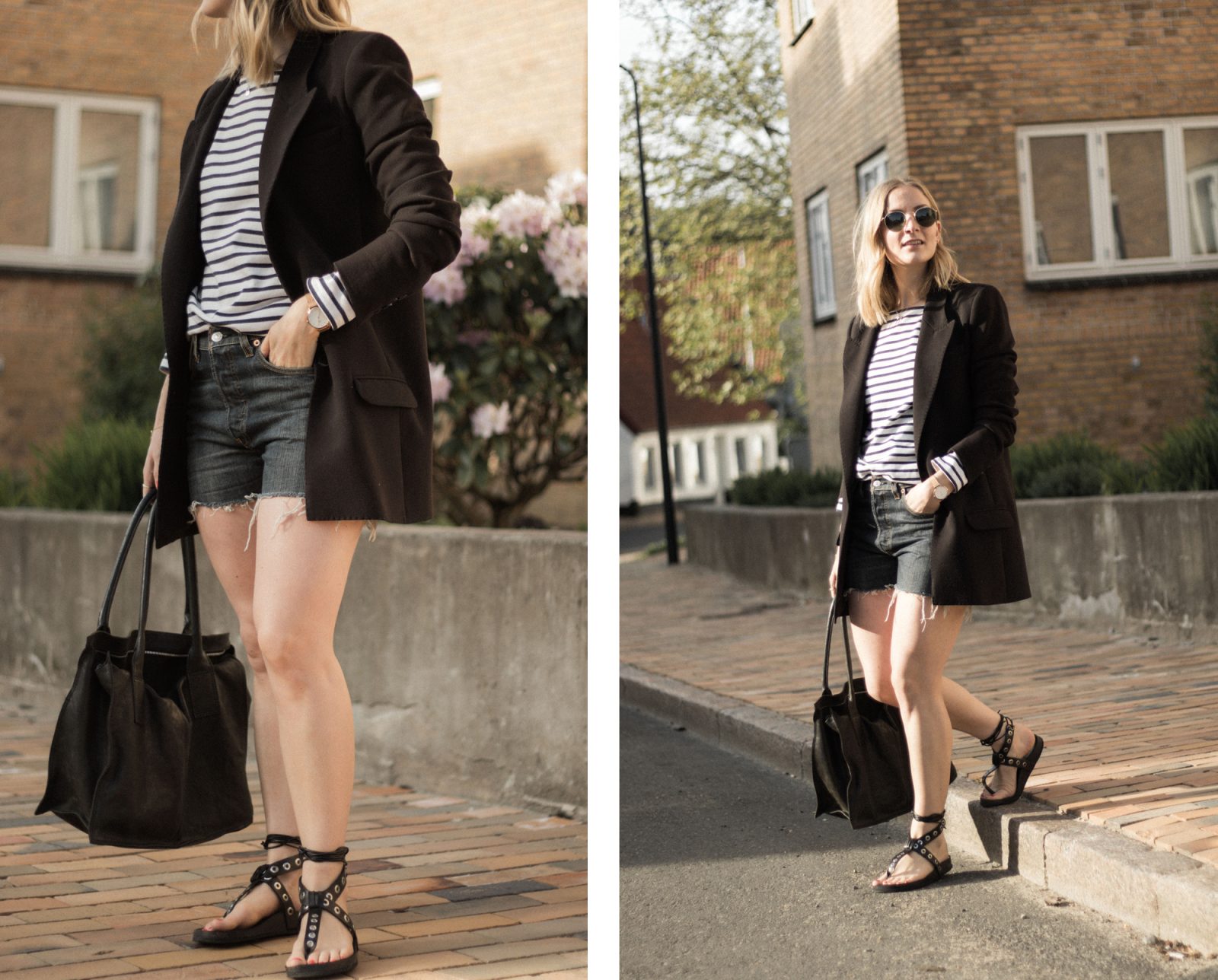 "When will you guys have kids?"
I've got this nagging anxiety of getting stuck. I'm afraid that I'll let everyday trivialities get the best of me, turn to a life where the days just pass without you being able to keep up and really feel what's going on. At the end of the day, it all comes down to creating a life that makes sense to you. A life that makes you happy, and that makes you feel like the best version of yourself. And it will never be the same deal for everyone. I get anxious about the pressure coming from the outside world, especially when speaking about having kids. I think you can only truly know yourself when the time is right (and if that time will ever come). I also know you've got an inner biological clock ticking, which can make it even harder for you to become a parent if you wait too long. But so be it. Some people choose not to have kids, and there may be various valid reasons for that. Maybe it's because of environmental issues (overpopulation for example), maybe you've got a disease (mental or physical) running in your family, that you just don't want to pass on. Maybe you're just not ready yet. Or maybe you just don't feel like it at all. Maybe you feel like your mission is more being that cool aunty that your friends and family can always count on, when they need someone to help out with their kids. Maybe you'd rather be there for all of the kids in the world who are struggling and have special needs, rather than reproducing yourself.
I know having kids is potentially the biggest, most amazing thing for many people. And that actually scares me a little. What is the "right" thing to do? Should we just wait a few years? What if we can't do it then? Will it be my fault, because I wanted to wait? What if I'll never be ready? What if we have a child with special needs? Will we be able to cope? What if I get a birth depression? This is such a touchy subject for me still, and I know that I'm far from the only one who struggles defining why exactly I want to have kids. In reality I guess I'm so sick of getting that one questions thrown recklessly at me over and over again; "will you soon be having kids?"
…
Jeg har en nagende angst for, at sidde fast. En angst for, at blive ædt op af en triviel hverdag hvor den ene dag ubarmhjertigt tager den anden, uden man egentlig kan følge med. Det handler jo om, at indrette et liv som giver mening for dig. Et liv der gør dig glad, og som gør at du føler dig som den bedste version af dig selv. Og det er ikke ens for alle, hvad dét er. Jeg ved den her angst for mig især, har noget at gøre med omverdenens konstante pres, fx i forhold til at få børn. Jeg tror kun man selv véd, hvornår det er det rigtige tidspunkt (og om det tidspunkt nogensinde kommer). Og jeg ved godt man har et "indre biologisk ur" der tikker, og som vil gøre det sværere at få tingene til at lykkedes, hvis man venter for længe. Men so be it. Nogle vælger ikke at få børn, og det kan der være mange årsager til. Måske vælger man det fra af miljømæssige overbevisninger (i forhold til overbefolkning blandt andet), måske har man en arvelig sygdom i familien man ikke vil føre videre, eller måske har man bare ikke lyst. Måske er man bare ikke klar. Måske vil man bare hellere være hende den seje tante, der altid har tid og lyst til at agere babysitter, eller måske hjælper særligt udsatte børn i stedet for selv, at reproducere.
Jeg véd, at det at få børn potentielt er det største, vildeste nogensinde for de fleste mennesker. Og det skræmmer mig faktisk lidt. Men hvad er det "rigtige"? Skal vi bare vente et par år? Hvad nu hvis vi så ikke kan? Er det så min skyld, fordi det var mig der ville vente? Hvad hvis jeg aldrig bliver klar? Hvad hvis vi får et barn der er særligt krævende? Vil vi kunne klare det? Hvad hvis jeg får en fødselsdepression? Det er stadig et super følsomt emne for mig det her, og jeg véd jeg ikke er den eneste der har lidt svært ved at definere, hvorfor jeg helt præcist gerne vil have børn. Måske er jeg i virkeligheden bare træt af, at skulle stå på mål for det dér ene spørgsmål gang på gang; "skal I ikke snart have børn?".
I love kids, and I think babies are the cutest thing in the world – no doubt about it. I see the beauty and the light shining from a pregnant woman's eyes. I almost can't contain my happiness for those of our friends and family, who are either already parents, soon to be or trying to become. Kids are funny, they do the weirdest things which can only make you smile and I feel blessed about being someone's aunt. You will most probably always find me at the kids table or on the floor during family gatherings, playing with the kids and enjoying their uncomplicated (well, to some degree) company. And maybe some day, we might be so lucky we get to have a child of our own.
But the decisions about when, why and how won't be any easier with you constantly having to justify, no matter who is asking that question. I've asked people myself without thinking, I'll admit that. But I know now, how much it can actually hurt whether that being because you are already trying but nothing is happening, if you're just not ready or if you just don't want to. It's definitely a question I'll try being a little less reckless with in the future. People will tell you on their own when they are ready, and if they feel like sharing it.
You shouldn't live a life based upon what other's think you "should" or should not do – or when for that matter. Unless of course, you're in the middle of doing something completely crazy, which would require someone to take action… 😉
…
Jeg elsker børn, jeg synes babyer er det mest nuttede i verden – ingen tvivl om det. Jeg kan se det smukke og vidunderlige lys, der stråler ud af en gravid kvindes øjne. Jeg er så glad på mine nærmeste venner og families vegne, både de der venter sig, snart venter sig eller allerede har fået børn. Børn er skide sjove, de gør alle mulige underlige ting, der ikke kan andet end at få dig til at trække på smilebåndet og jeg føler mig heldig over at være nogen's moster. Jeg er hende der altid sidder på gulvet og leger når vi er til familiefest, som elsker at gå i øjenhøjde med børnene og nyde deres ukomplicerede (well, i nogen grad) selskab. Og én eller anden dag er vi måske så heldige, at vi skal have vores eget barn.
Men beslutningen om hvornår, hvorfor og hvordan bliver aldrig nemmere af konstant at skulle stå til regnskab for det, uanset hvem der spørger. Jeg har selv somme tider spurgt folk uden filter, men jeg véd nu, hvor ondt det kan gøre. Om det så er fordi man ikke kan, ikke vil eller bare ikke føler sig klar. Og det er helt klart noget jeg vil tænke mere over fremover. Folk skal nok selv sige til, hvis de er klar og har lyst til at dele det.
I min optik skal man ikke leve sit liv baseret på, hvad andre mener man "bør" gøre – eller hvornår for den sags skyld. Medmindre man selvfølgelig har gang i ét eller andet helt vildt skørt, der kræver at nogen griber ind…. 😉
Who am I even?
This strength I've developed through my 20's has made me feel like I'm a different person today. A stronger, more confident person who has this urge to create something meaningful, who likes thinking outside of the box and living life a little differently. And this person is somewhat of a stranger to the girl I used to be. Maybe I just don't quite know her yet. Does this make any sense at all or does it just sound crazy? I somehow feel like I need to get to know myself again. Something that will probably always happen when your life suddenly gets turned upside down, and you have to grow through some stuff. I feel like I'm finally breaking more free of the negative thought patterns I used to be a prisoner of. It's exciting and (ironically enough) scary all at the same time. 
I feel confused and not quite OK right now, if I'm being totally honest with you guys. Again, there are several reasons to this. Maybe I just need some time off soon. Like really off. Away from the phone, computer and emails (such a cliché, I know! But we all know there's something about it). In any case I feel like it's important to share with you guys, that even though I might seem like I'm living a happy and balanced life most of the time – which I truly am – no flowers bloom all year round. Everyone goes through bad days, even periods. And I just don't find life quite as easy-going as usually right now. And it's okay, I know I'll get through it. I try my best to accept it more than fight it, and I try looking at the whole thing as an opportunity for me to grow as a person.
To finish up this rather long stream of consciousness, I'd like to mention that there's one question I always bring myself back to when I feel confused and frustrated like I do right now; is this the life I want to live? It's not so much about what I want to do. It's more about how the choices I make will affect the life I want to live. A little something to think about moving forward, I guess…
…
Den her styrke jeg føler jeg har fået med mig gennem 20'erne har nok bevirket, at jeg føler mig som en anden person i dag. En mere stærk og selvsikker person, der har en kæmpe trang til at skabe et eller andet, at bryde lidt mere ud, leve lidt udenfor rammerne. Og måske er den her person lidt fremmed for hende, som jeg engang var. Måske kender jeg hende bare ikke helt endnu. Lyder det helt vildt underligt? Jeg føler på én eller anden måde, at jeg skal lære mig selv at kende igen. Noget der nok altid vil opstå, når der bliver rusket lidt op i éns hverdag og man skal gro igennem nogle ting. Jeg føler jeg endelig er ved at bryde lidt fri af det negative tankemønster, som jeg har været styret rigtig meget af de sidste mange år. Det er spændende og (ironisk nok) skræmmende på samme tid.
Jeg føler mig lidt forvirret og ikke helt ovenpå lige nu, hvis jeg skal være helt ærlig. Igen, det er der mange årsager til. Måske har jeg bare brug for en ferie snart. En mere eller mindre skærm-fri én af slagens måske især (total kliché, I know! Men altså, der er jo noget om snakken ik'). Jeg synes ihvertfald det er vigtigt at I ved, at selvom jeg giver udtryk for at leve et liv i balance, og at jeg er glad langt det meste af tiden – for det er jeg virkelig – så er der ingen blomster, som blomstrer året rundt. Alle har dårlige dage eller perioder. Og jeg synes ikke livet er helt så let som det plejer, lige nu. Men det er okay. Jeg ved jeg nok skal komme ud på den anden side igen, og jeg prøver at tage den accepterende kasket på, og se på det hele som en mulighed for, at udvikle mig.
Ovenpå det her lidt rodede indlæg vil jeg gerne slutte af med at sige, at et spørgsmål jeg altid stiller mig selv, når jeg synes jeg er kommet lidt på afveje er; er det her dét liv jeg gerne vil leve? Det handler ikke så meget om hvad jeg vil gøre. Man kan jo gøre alt muligt. Nej, det handler mere om, hvilken betydning de valg jeg tager får for mit liv. Lidt at tænke på fremover…

65