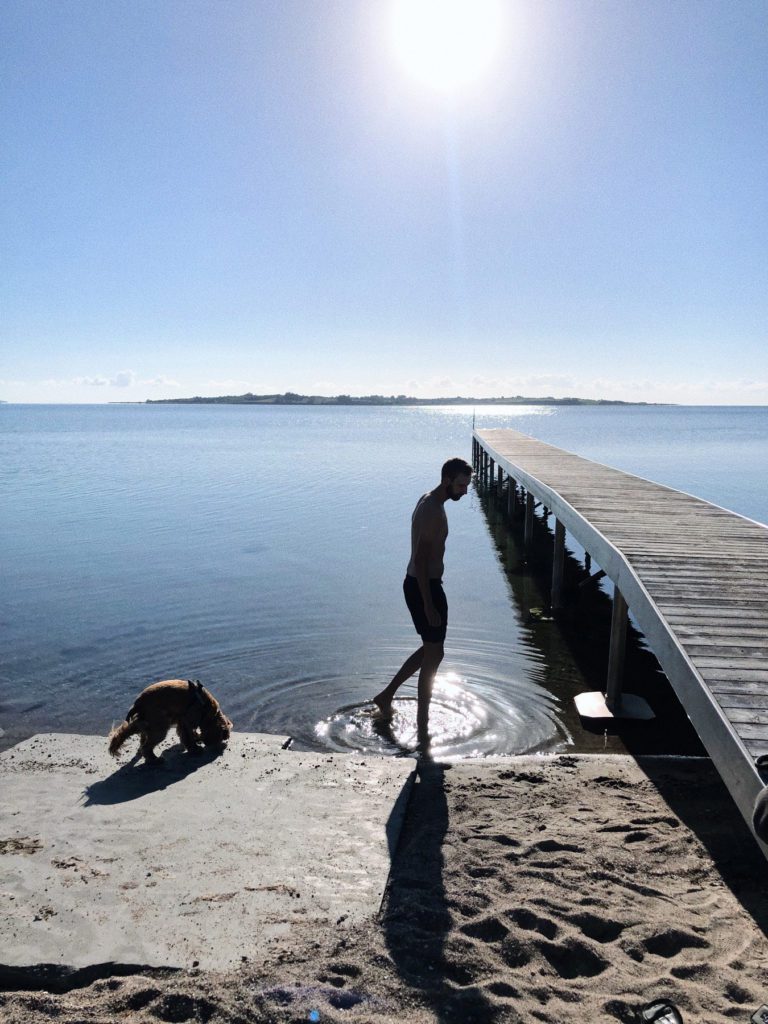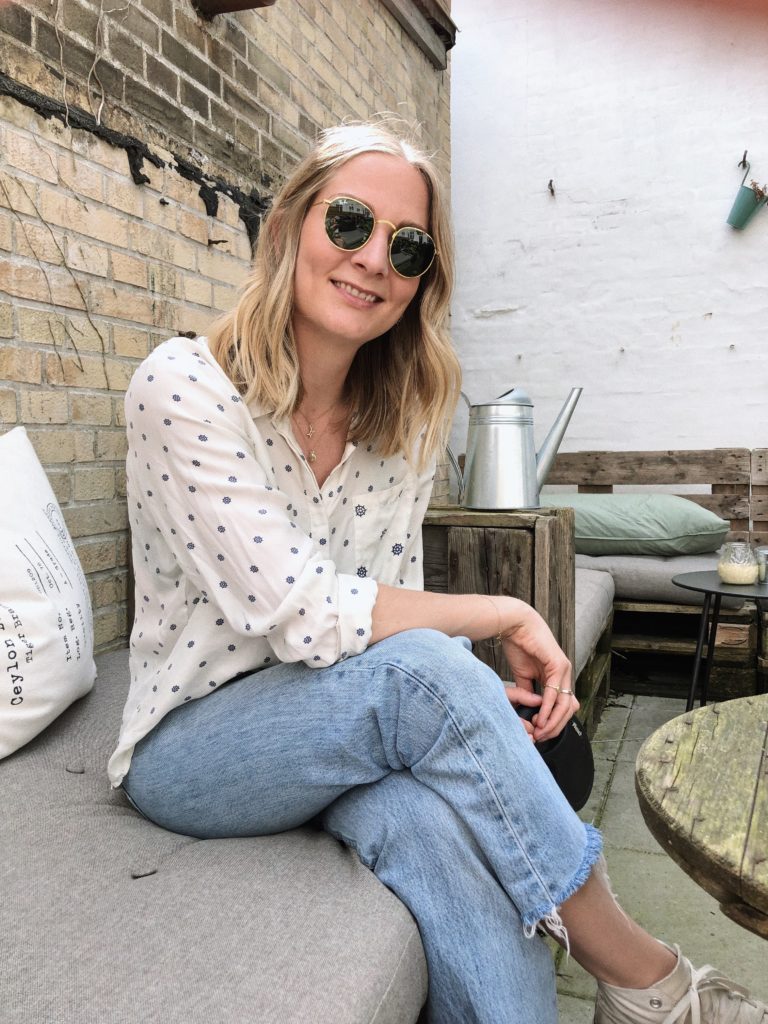 It is most likely the reality for most people to spend their summer vacation locally this year – that includes us. I was meant to go to Malmø together with Morten (actually to make yet another eco travel guide), and it would have been my very first time in Sweden. I'm so sad that it cannot happen this year, but I'm crossing my fingers that we'll be able to do so next year instead.
We hadn't planned anything travel-wise this year, not far away anyway. A trip to one of the warmer, southern countries in Europe would have been nice, but to be honest I'm actually also quite happy to be spending summer at home in Denmark this year. We've had (and still have) lots of work with the house and since we're expanding the family this autumn it's quite nice that everything is a bit more slow this year. Generally I hope 2020 will teach us all to escape the pressure of always having to have the next big travel experience planned. It's probably no surprise to you that we fly way too much anyway, if we have to look at the whole situation from a climate perspective. But even though we don't have any "big" plans, we do have some and I thought it would be quite nice to share some of these with you guys, if anything to provide you with a little inspiration.
…
Det er nok realiteten for de fleste, at holde sommerferie hjemme i år – os selv inklusiv. Jeg skulle havde været i Malmø sammen med Morten (faktisk for at lave en ny eco-travel guide), hvilket ville have været mit første besøg i Sverige nogensinde. Er super ærgerlig over det ikke kunne blive til noget i år, men håber på at det bare bliver skubbet til engang næste år.
Egentlig havde vi ikke planlagt at skulle ud og rejse i år, ihvertfald ikke langt væk. En lille tur sydpå ville ikke have været dårligt, men jeg synes faktisk også det er skønt med udsigt til en sommer herhjemme i det danske. Vi har haft (og har stadig) nok at se til med huset, og med udvidelse af familien lige om hjørnet er det også helt fint, at alting sker i et lidt andet tempo i år. Generelt håber jeg at dette år kan være med til at gøre lidt op med, at man altid "skal" have planlagt en eller anden vild rejse her om sommeren. Det er jo nok næppe nogen overraskelse for de fleste, at vi generelt flyver alt alt for meget, hvis man også skal se på situationen fra et klimamæssigt perspektiv. Men selvom vi ikke har de "vilde" planer, så har vi alligevel planlagt lidt bare herhjemme, og jeg tænkte derfor det kunne være hyggeligt at samle nogle af vores bud på en dejlig sommer hjemme, for at give jer lidt inspiration.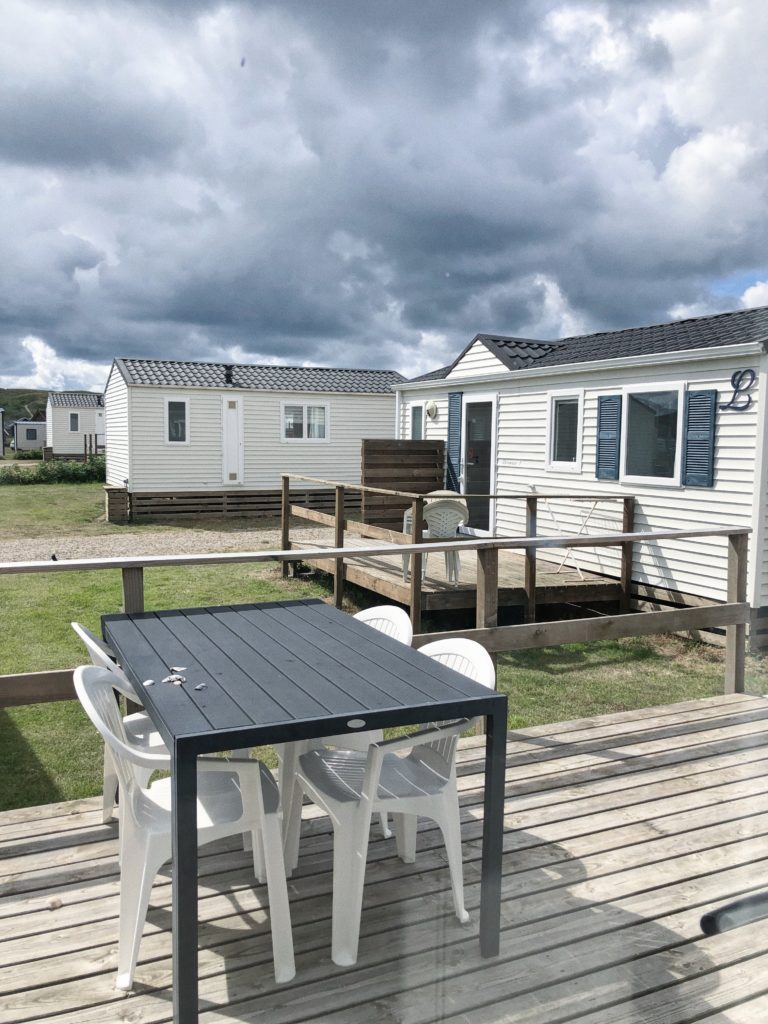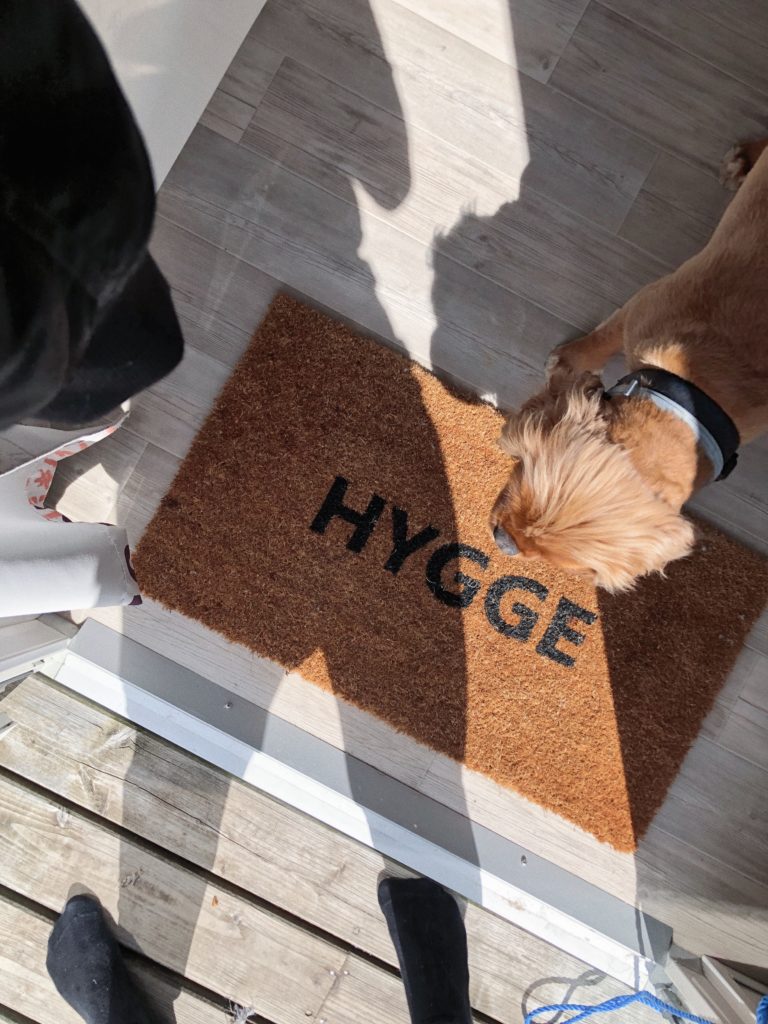 We've already been on a cottage trip to Hvide Sande twice (you can watch my vlog from our first trip there on my Patreon) – one time just Morten and I alone (with oskar of course) and one time with some of my family. There's something very magical about the west coast in Denmark I think, and although you never know about the Scandinavian weather it almost doesn't even matter if the sun is shining or if it's raining while you're there. You can eat ice creams by the shore and have the most delicious fish & chips, check out the cute local shops and take a long walk at the beach, collecting shells and stones. We visited the local kite shop last time we were there too, and flying a kite is perfect for the windy weather at the west coast. Besides that it's all about pancakes, barbecues, board games, crossword puzzles and cozy movie nights. Trips like these will always have a special place in my heart, it's Danish summer-hygge at its best. You can check out some of my other tips for a cozy summer in Denmark through THIS post I wrote last year. Besides the trips to the cottage in Hvide Sande, Morten and I are also going with some of his family to the Danish Island Bornholm this year. I've never been but it's become very popular to spend your vacation there, so I'm very excited to see what the island has to offer.
…
Vi har allerede været på hyttetur i Hvide Sande to gange (se desuden min vlog derfra ovre på min Patreon) – én gang bare Morten og jeg alene (med Oskar selvfølgelig), og én gang sammen med noget af mine familie. Der er bare noget magisk ved vestkysten, og selvom vejret ikke er til at regne med her i Skandinavien, så er det næsten lige meget om solen skinner eller om det regner når man er der. Man kan spise is og få den lækreste fish & chips nede på havnen, tjekke de små lokale butikker ud og gå en lang tur på stranden og lede efter fine muslinger eller samle sten. Vi fløj også med drage på stranden den ene gang vi var afsted, og ellers stod den på pandekager, grillhygge, brætspil, kryds & tværs og filmhygge om aftenen. Ture som disse vil altid have en særlig plads i mit hjerte og det er simpelthen Dansk sommer-hygge lige efter min bog. I kan få nogle flere tips til skønne steder at holde ferie herhjemme i det danske i et indlæg jeg udgav sidste år lige HER. Udover den her hyttetur så skal vi også til Bornholm med noget af Mortens familie i løbet af sommeren. Jeg har aldrig været der, men det er jo blevet umådeligt populært at holde ferie der så jeg glæder mig til, at se hvad øen har at byde på.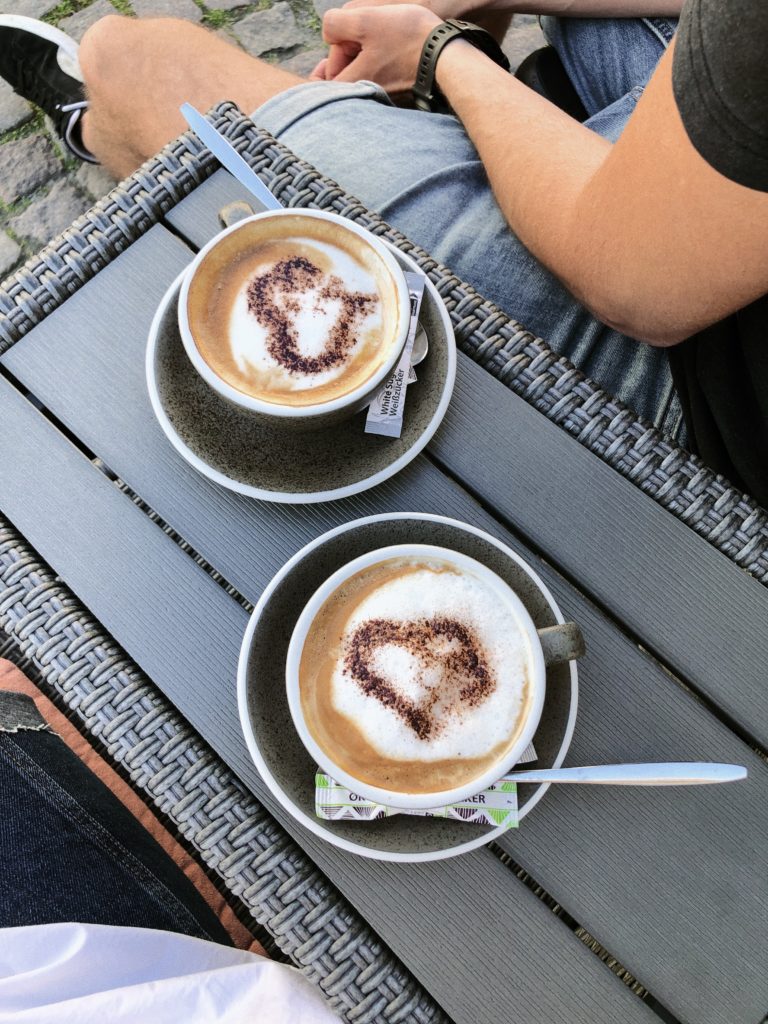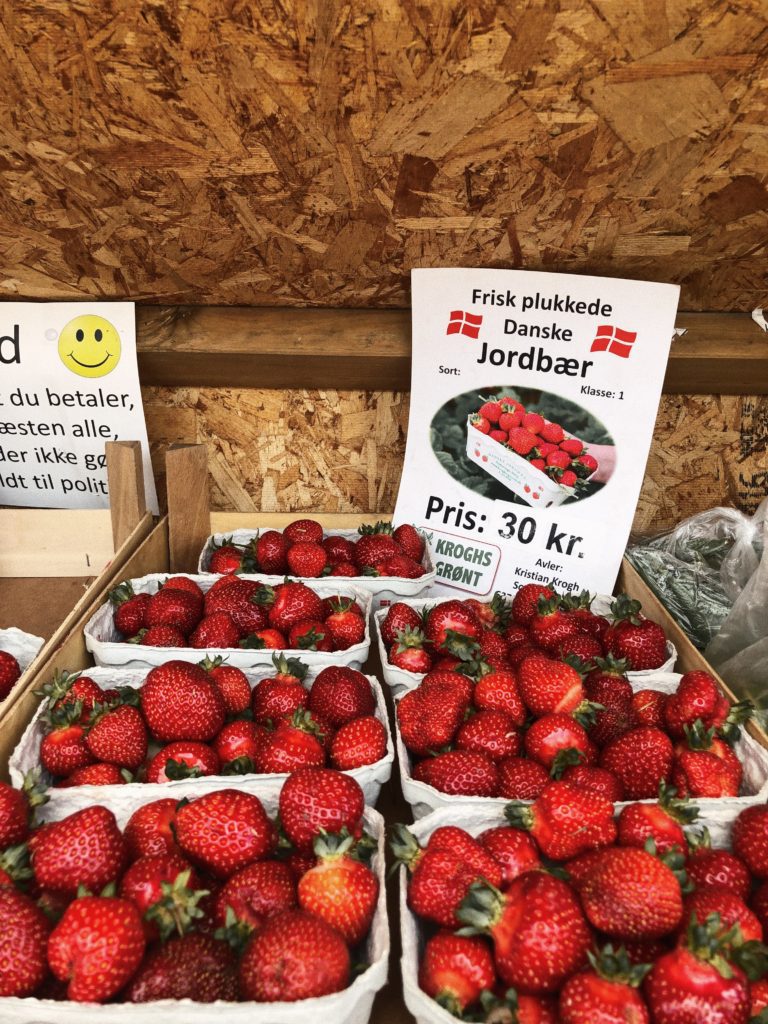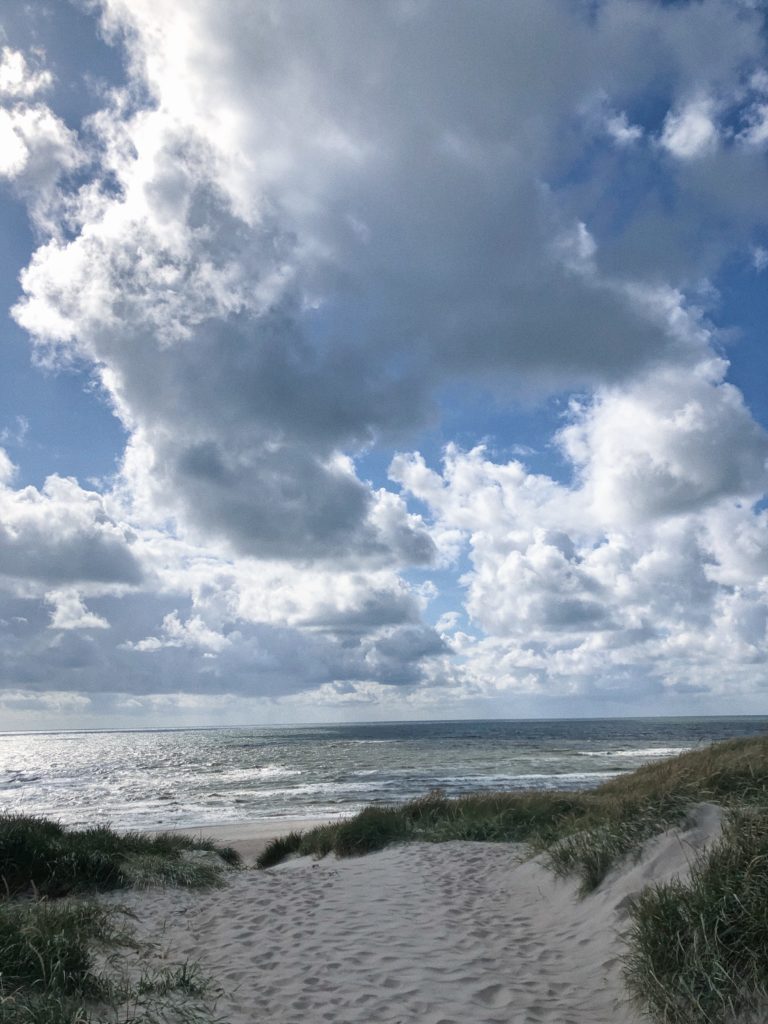 My brother is also coming to visit for a week or so, the one who lives in Copenhagen, and it's going to be really nice. He's a champion in choosing movies – and I'm a sceptic when it comes to watching movies I've never seen before, I always choose the same, feel-good movies I've watched a million times haha. But my brother has this way of persuading me into watching a new movie and I rarely get disappointed. I'm sure we'll also go down to the city center to have a cup of coffee or eat brunch on one of the local cafes during his visit. And then I cross my fingers that the weather will start heating up again, so we can go to the beach for an early morning swim.
Last but not least, Morten and I have arranged a little, intimate birthday party for some of our closest friends by the start of August, to celebrate both of our birthdays. Some of you might remember that we were meant to throw one big 30 year birthday party for me back in May, for both friends and family. But of course because of lockdown we had to cut down on the number of guests and also split the party into smaller parts. So we hosted a brunch for my family instead, and then we're going to have more of a cocktail/barbecue party for our friends. I cross my fingers that the weather will be nice so we can turn it into a summer garden party. We recently spiced up our garden with som new patio furniture, some different light chains and also some little torches (those solar cell ones that turn on by themselves as soon as it starts getting darker). A garden party with lots of cold cocktails (alcohol-free for me this time) is the epitome of summer I think. These types of gatherings, and in general making memories, is what makes your home feel like I home, I believe. So I'm quite thankful that we've still had plenty of occasions to invite friends and family into our home this first year of living here, though because of corona it's been under some slightly different circumstances.
We also have a few birthday parties coming up in August (I always love a good reason to dress up a bit more than usual haha) and then I might swing by CPH Fashion Week too, depending on my mobility and how baby bump and I are doing. I love the idea of getting out there and being able to network a bit before going on maternity leave possibly some time during September – but we'll see.
Have you guys had to change up your summer plans this year?
…
Vi får også besøg af min storebror der bor i København en uges tid, hvilket også bliver rigtig hyggeligt. Min bror er mester til at vælge gode film – jeg er film skeptiker med stort S, og vælger næsten altid de samme gamle, feel-good film jeg har set en milliard gange. Der føler jeg godt nok lidt med Morten, haha. Men min storebror får mig altid overtalt til, at se en eller anden nyere, god film og jeg bliver sjældent skuffet. Tror også nok det skal blive til brunch eller en kop kaffe på en lokal café herhjemme i hyggelige Aabenraa et par gange i løbet af den uge. Og så håber jeg vejret bliver til en tidlig morgen-dukkert på stranden en dag.
Sidst men ikke mindst, så har Morten og jeg arrangeret en lille, intim fødselsdagsfest for nogle af vores nærmeste venner i starten af August, for at fejre begge vores fødselsdage der kun ligger en måned mellem hinanden. Som nogen af jer måske husker, så skulle vi havde holdt én stor fest tilbage i maj måned, da jeg fyldte 30. Men pga. corona var vi nødt til, at skære ned på både antallet af gæster men også dele festen op i to. Så vi holdt en brunch for min familie, og har så selve festen med vores venner tilgode. Jeg håber vejret bliver godt, så vi kan rykke ud i haven, som vi iøvrigt har pyntet op med lyskæder og fakler (de der solcelle nogen, som tænder af sig selv så snart mørket falder på), og så har vi fået et nyt sæt havemøbler der også har givet vores vilde have nyt liv. Sådan en fest med grill hygge og masser af kolde (alkoholfri, for mit vedkommende) drinks er virkelig også bare noget jeg elsker her om sommeren. Minder og sammenkomster som de her er virkelig noget, som får éns hus (eller lejlighed for den sags skyld) til at føles som hjem, synes jeg. Så jeg glæder mig over at vi, trods corona, har haft rig mulighed for, at skabe nogle af de her minder med venner og familie det første års tid i vores nye hus.
Vi har et par andre fødselsdage i August vi skal til (det er altid dejligt med et par gode grunde til at klæde sig ekstra pænt på, ikke?), og så skal jeg måske et smut forbi nogle af messerne til fashion week i København samme måned. Det kommer lidt an på min mobilitet til den tid, med min voksende babybule. Det kunne være fedt at nå ud og networke lidt med nogle af de seje, bæredytige brands inden jeg går på barsel engang i September – men det må tiden jo vise.
Har I lagt nogen planer for jeres sommer i år, og har I måttet ændre nogle af dem lidt undervejs?
7