GAIN THE STYLE CONFIDENCE YOU DESERVE!
Investing in your wardrobe and yourself is not equal to buying MORE new clothes; what you're looking for might already be right in front of you. Book a personal styling session with me and start gaining the true style confidence you deserve today!
USE LESS is a personal styling service working within the field of slow fashion. Since 2015 I've helped my audience put on the right clothes, say goodbye to fast fashion and hello to lasting style that makes you glow from the inside and out. I am a former fashion designer turned certified stylecoach and colour consultant from Denmark, and I am here to help you gain the style confidence you deserve. You can read more about me, my work and my experience right HERE.
Personal style is an extension of YOU; both physically and psychologically. Newer research has proven that the right clothes has the power to enhance your mental well-being. When your clothes merge perfectly with your personality, with your SELF, that's where the real magic happens. You will feel better, more productive, more present in the moment – and more confident!
It's time to stop wasting money, time and valuable ressources on clothes that don't serve us. Let's all:
REDUCE – REWEAR – RELOVE ♻️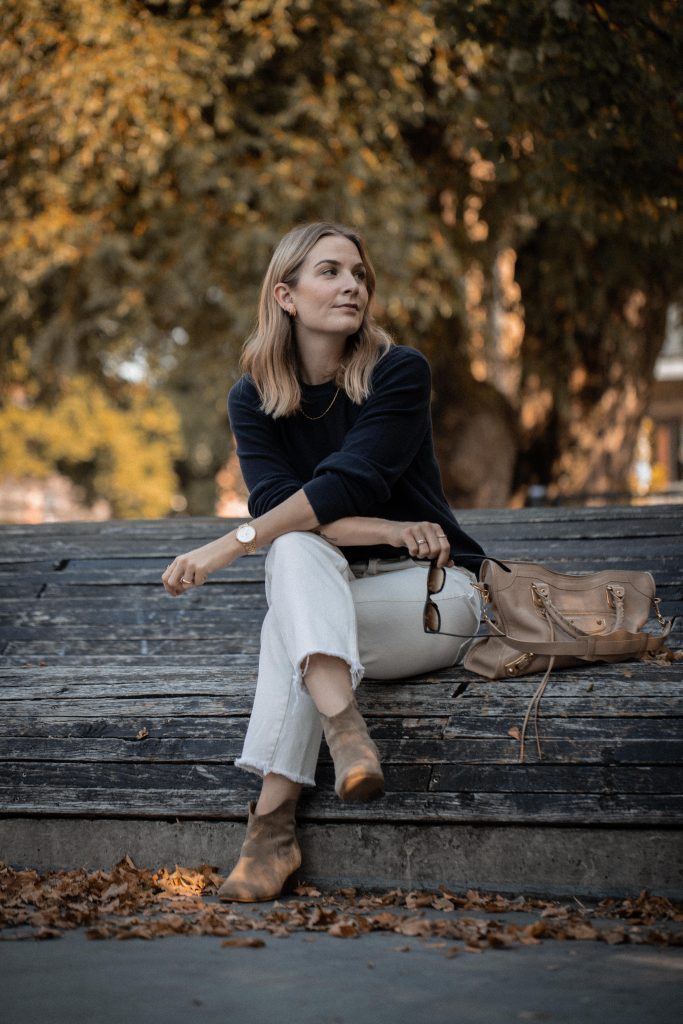 Signe's online style session is a wonderful way to assess your current wardrobe and see it with new eyes. Her sessions are thorough, educational and fun. She has a way of styling the pieces you already have in fresh ways and making little tweaks and suggestions for possible additions to your closet that will compliment what you have, thereby saving you from buying more clothes that end up in the back of your closet. I highly recommend these styling sessions to anyone who's ever said 'I have lots of clothes but nothing to wear
"Signe helped me find my way back to the core of my style, and in no time she came up with a lot of new outfits using items from my closet. I have items within my wardrobe that I haven't used for years upon years which have now become my new favorites just by styling them in the right way - I never thought this would be possible!"
I found Lesson 1.4 on finding your style incredibly helpful. As you say in the first video, knowing what you don't like is as important as knowing what you do like. I also really like the idea of "the art of limitation". I think that limiting my style to fewer style directions will bring a lot of peace.
Through a styling session I discovered why some outfits work, and others leave me feeling kind of "blah". Signe helped me reveal new outfit possibilities within my wardrobe that I haven't thought about myself, and she was able to point out exactly which items I could add to achieve more coherence. I highly recommend a styling session with Signe if you'd like to do something nice for yourself.