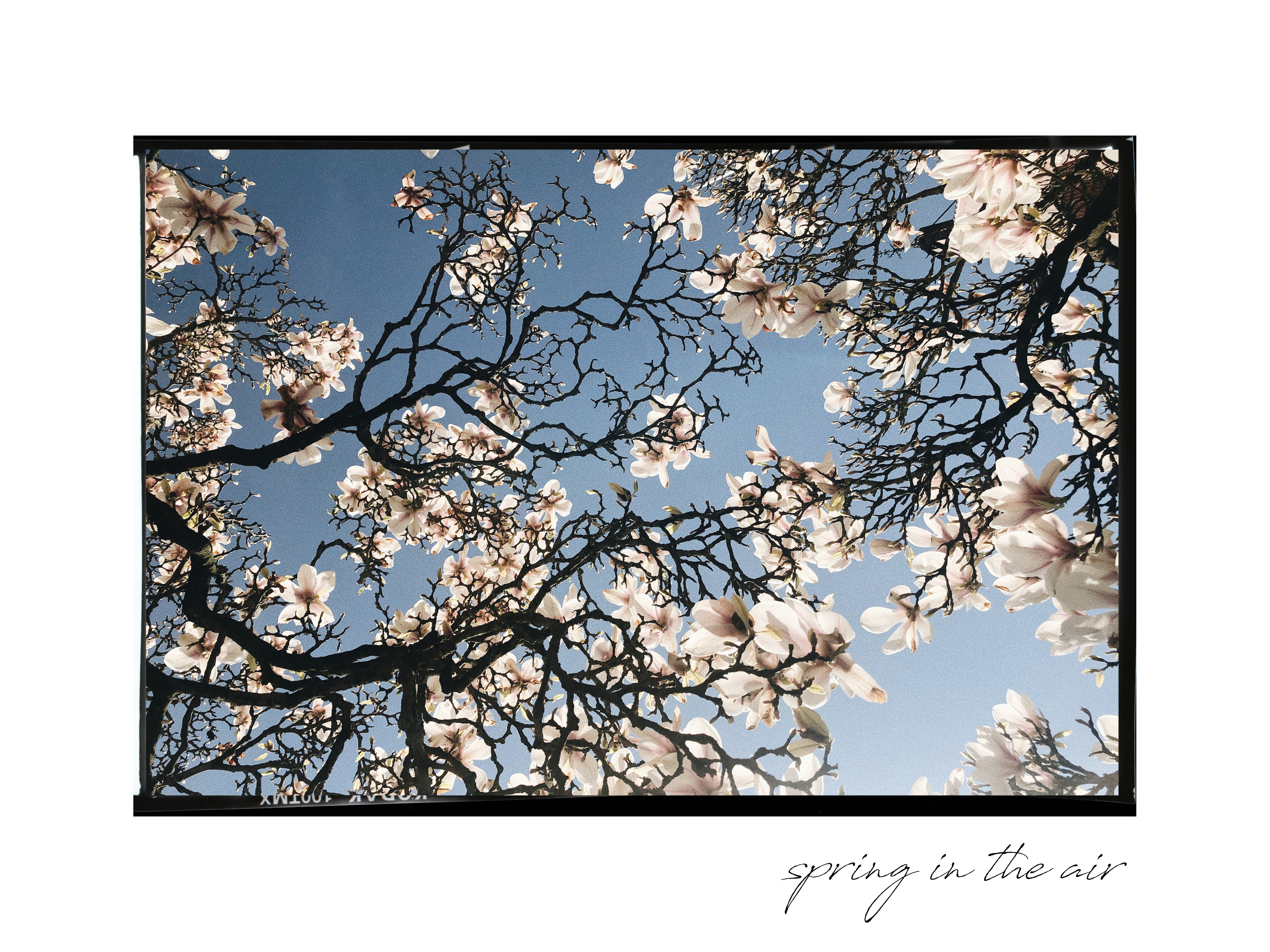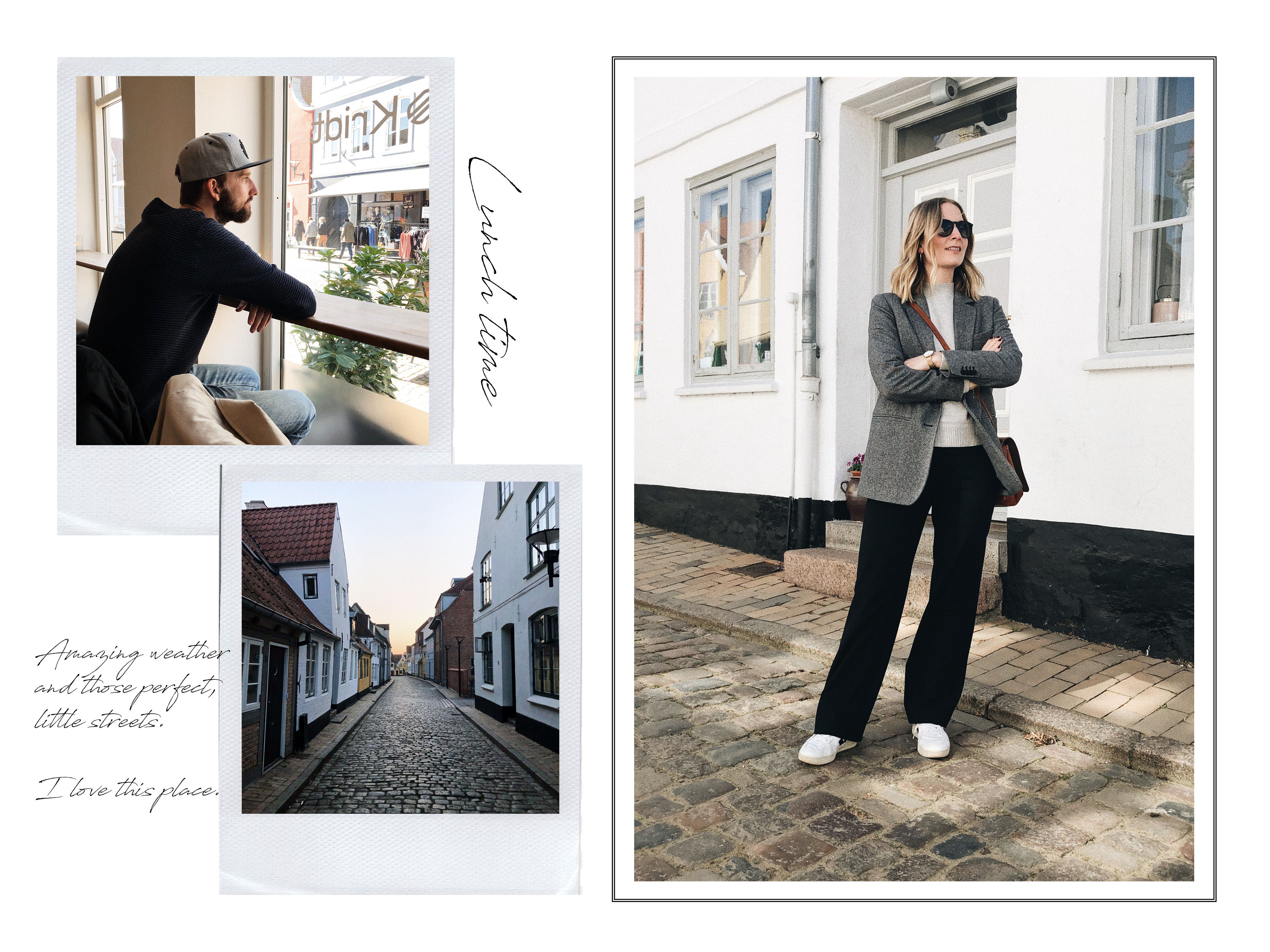 A lovely Easter break has gone, and I thought it would be nice to share some of the pictures I took with my phone through the week. Morten was off from work the entire week, but he felt a little poorly the first few days – and because I'm self-employed and I'm never fully off from work, I took advantage of the fact that he was bundled up under the covers, and got some work done while the rest of the world stood still. The weather was amazing, and it quickly became an excuse to eat ice cream every day, haha!
I got some rather exciting mails sorted through the holiday – we're finishing up the final things before my new jewellery designs can be launched, and then I'm travelling to London on Tuesday for a couple of days. I'm hosting a meet-up at Origin Coffee Roasters on the 1st of May from 6-9PM. We're going to have some good coffee and just a cozy time hanging out and chatting for a few hours. I'm so excited to go back to one of my favourite cities! If you're in London and you'd like to come say hi, you can get tickets for the event right HERE. Besides my trip to London I'm also going to Oslo in the middle of May, and finally I'm planning a trip to Berlin very soon, so I can visit the Stilnest team. Lots of exciting things and trips coming up, that I got to sort out during the Easter break.
…
En skøn påskeferie er forbi, og jeg tænkte derfor jeg ville dele diverse billeder jeg tog på min telefon i løbet af ugen. Morten havde ferie hele ugen, men var lidt sløj de første par dage – og eftersom jeg er selvstændig og aldrig rigtig holder 100% fri, så udnyttede jeg at han lå og puttede under dynen og fik arbejdet lidt forud, mens resten af verden nærmest stod stille. Vejret var simpelthen så skønt og lunt, og det blev til en undskyldning for en is næsten hver dag, haha!
Jeg fik ordnet nogle super spændende mails i påskedagene også – bl.a. er sidste hånd ved at blive lagt på de næste designs til min smykkekollektion, og så rejser jeg til London på tirsdag et par dage. Jeg skal nemlig være vært til et meet-up på Origin Coffee Roasters om onsdagen (d. 1 maj) fra 18-21. Vi skal hygge, drikke god kaffe og snakke om stort og småt. Glæder mig sindssygt meget til, at komme derover igen! Hvis du er i London og har lyst til at komme og sige hej, så kan du tilmelde dig lige HER. Udover min London-tur så skal jeg også til Oslo i midten af maj, og jeg planlægger også en tur til Berlin så jeg kan komme ned og besøge Stilnest teamet. Masser af spændende sager og ture, som jeg fik dykket ned i henover påsken.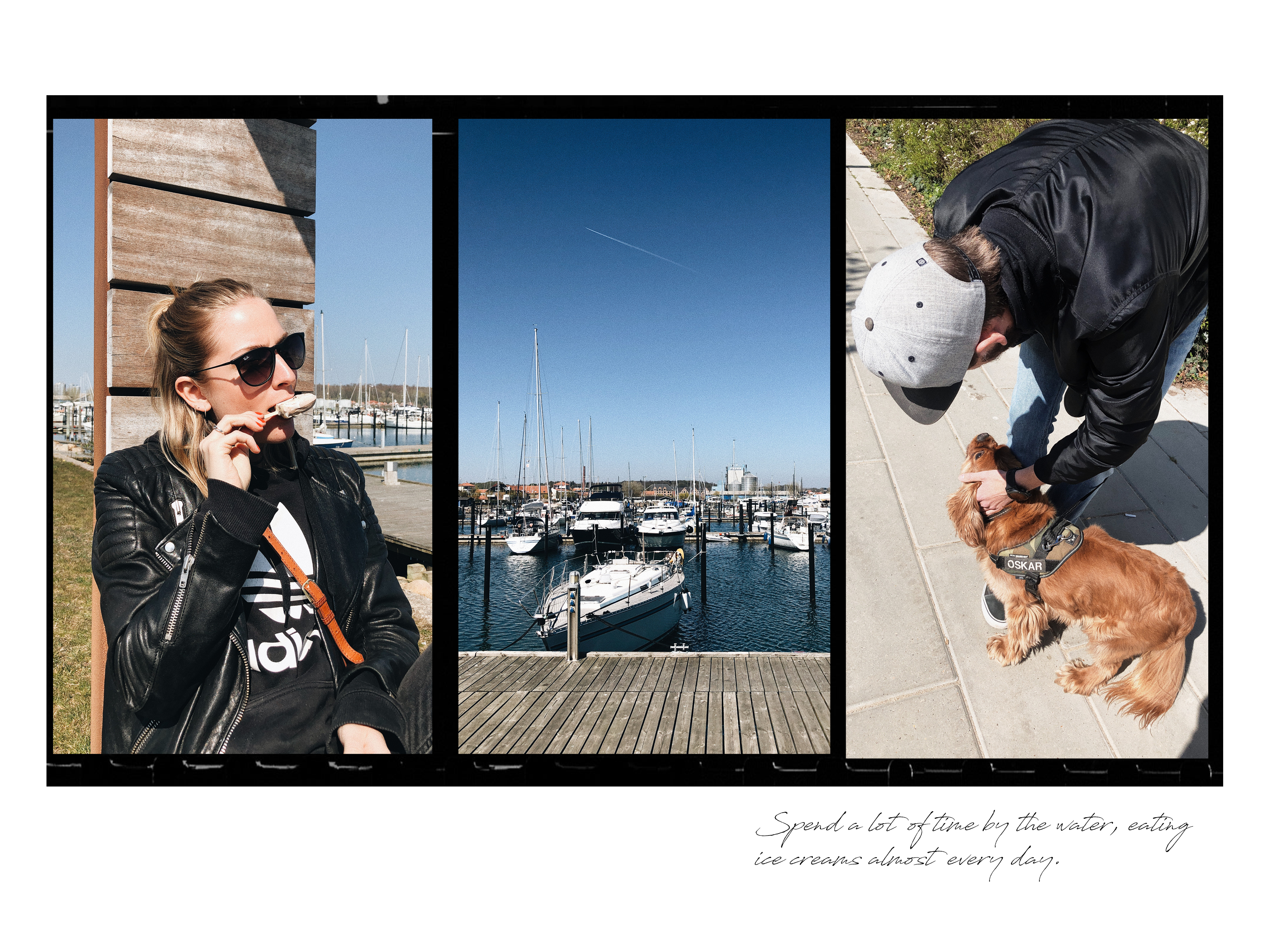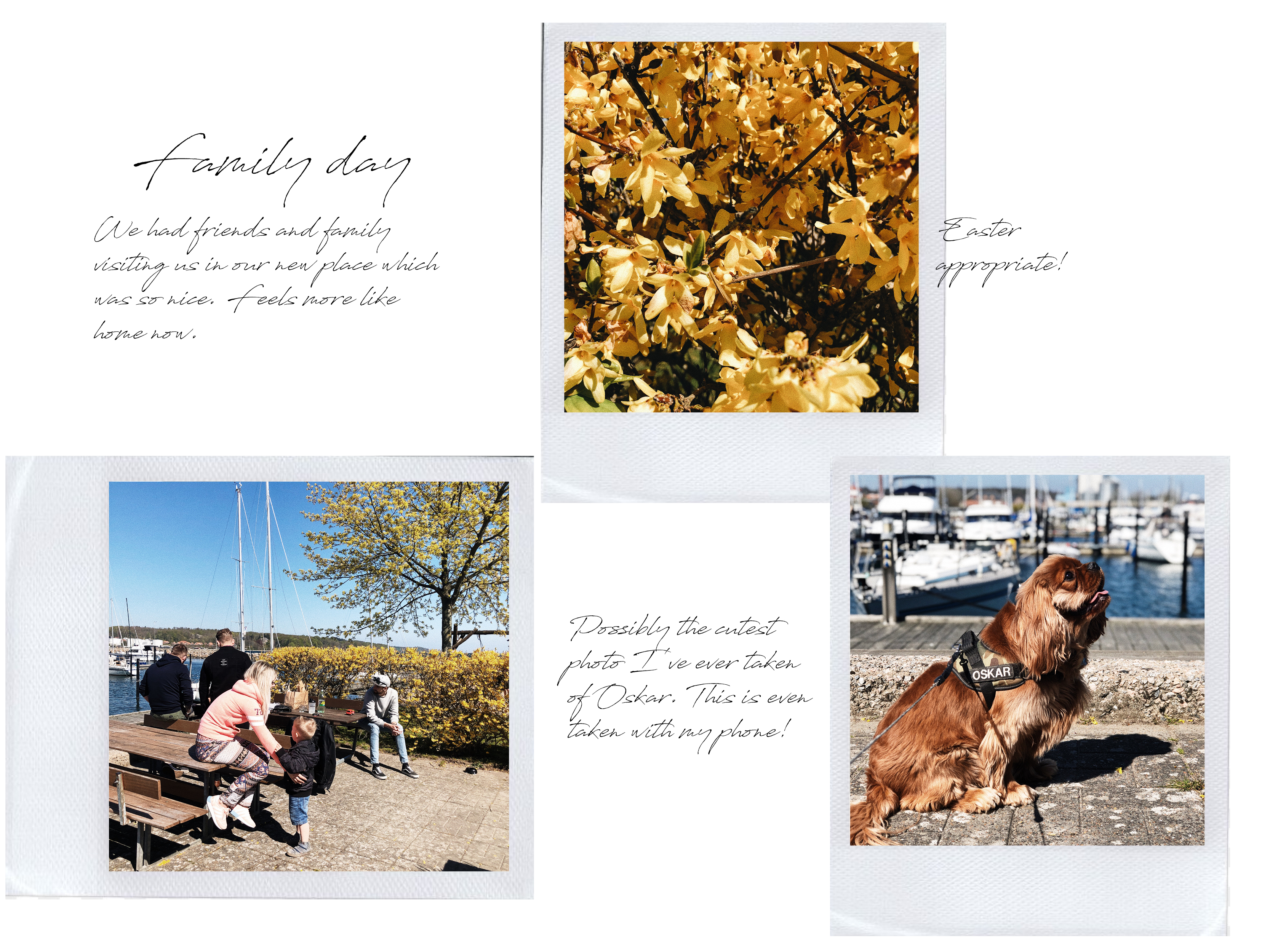 We didn't really have that many things planned out during the Easter break, and it was actually quite nice after a rather hectic time with moving and all. We went for many walks, we ate ice creams by the port and we also ate lunch a couple times on some of the local cafes. One morning we even walked to the local bakery to get freshly baked bread! I can't describe how happy I am to have gotten all these things within a convenient reach again. Even though it's little Aabenraa we're speaking about; a smaller city in the very south of Denmark, a city most people move away from after finishing their education – I look at the city in a whole new way now. Perhaps because I'm an adult now, and last time I lived here was while I was still studying in high school, and I couldn't get away from here fast enough. But I'm also grateful for all these little things because we've had to give those things up in teeny, tiny Vojens where our house were located. It doesn't take a huge city to make me happy anymore, I guess and I'm starting to see the true beauty of this place.
…
Egentlig havde vi ikke vildt mange planer i påsken, og det var dejligt ovenpå en lidt hektisk tid med flytning og alt hvad der hører til. Vi fik gået nogle lange ture, spist is nede på havnen og vi spiste også frokost ude et par gange. Den ene morgen gik vi endda ned og hentede rundstykker! Jeg kan slet ikke forklare hvor glad jeg er for, at have fået alle disse muligheder så tæt på igen. Selvom vi snakker om lille bitte Aabenraa, der jo i manges øjne ikke er noget særligt; ikke andet end en lille flække i mørke Sønderjylland, så ser jeg byen med ganske andre øjne nu, haha! Måske både fordi jeg er et helt andet sted i mit liv nu, i forhold til dengang jeg gik på gymnasie her (og ikke kunne komme herfra hurtigt nok), men også fordi vi jo har måttet undvære alt dette de sidste 4 år, mens vi boede i huset. Der skal ikke så meget byliv til, at gøre mig tilfreds længere og det er gået op for mig, at jeg ganske enkelt synes Aabenraa er ret skøn.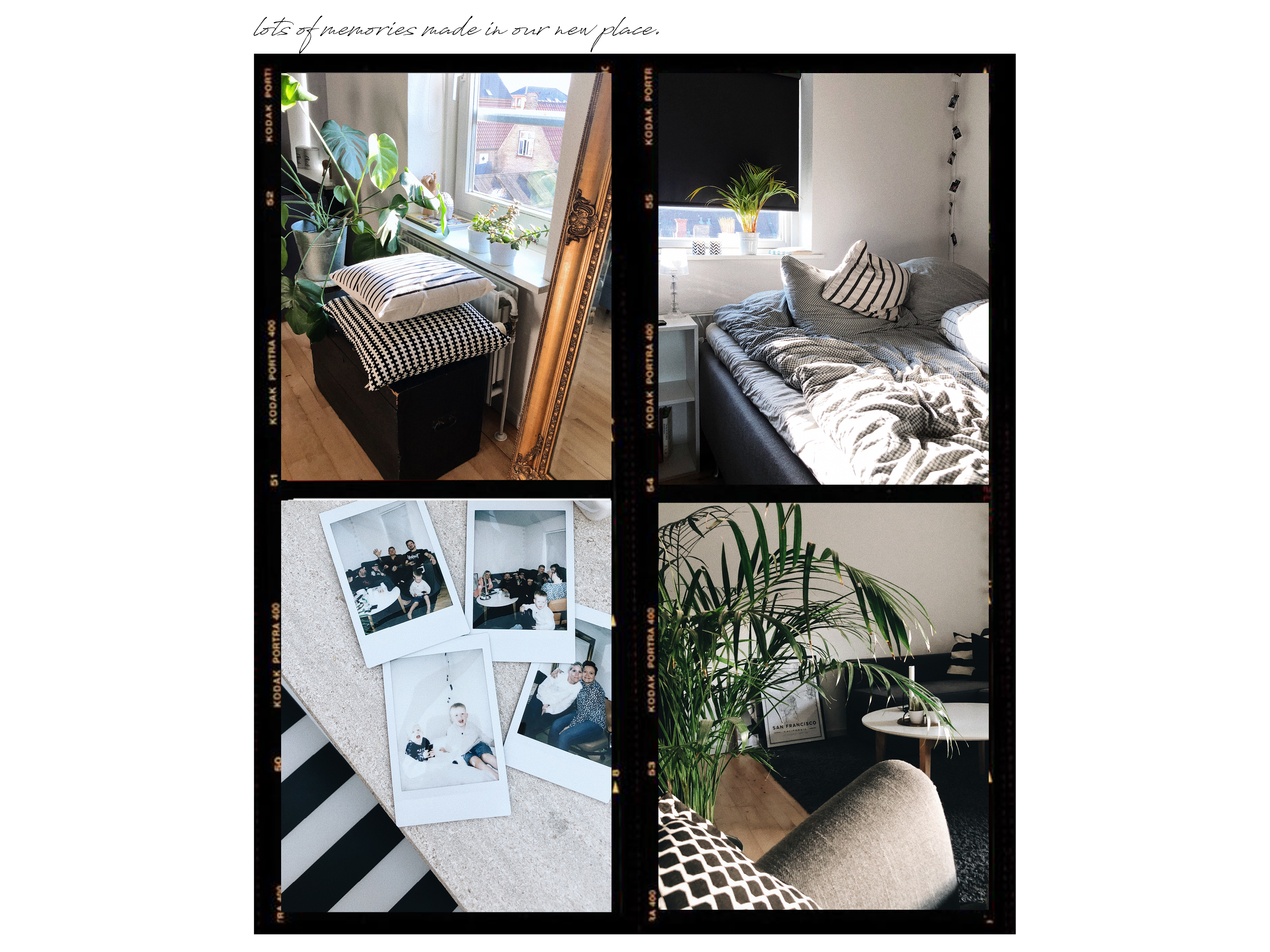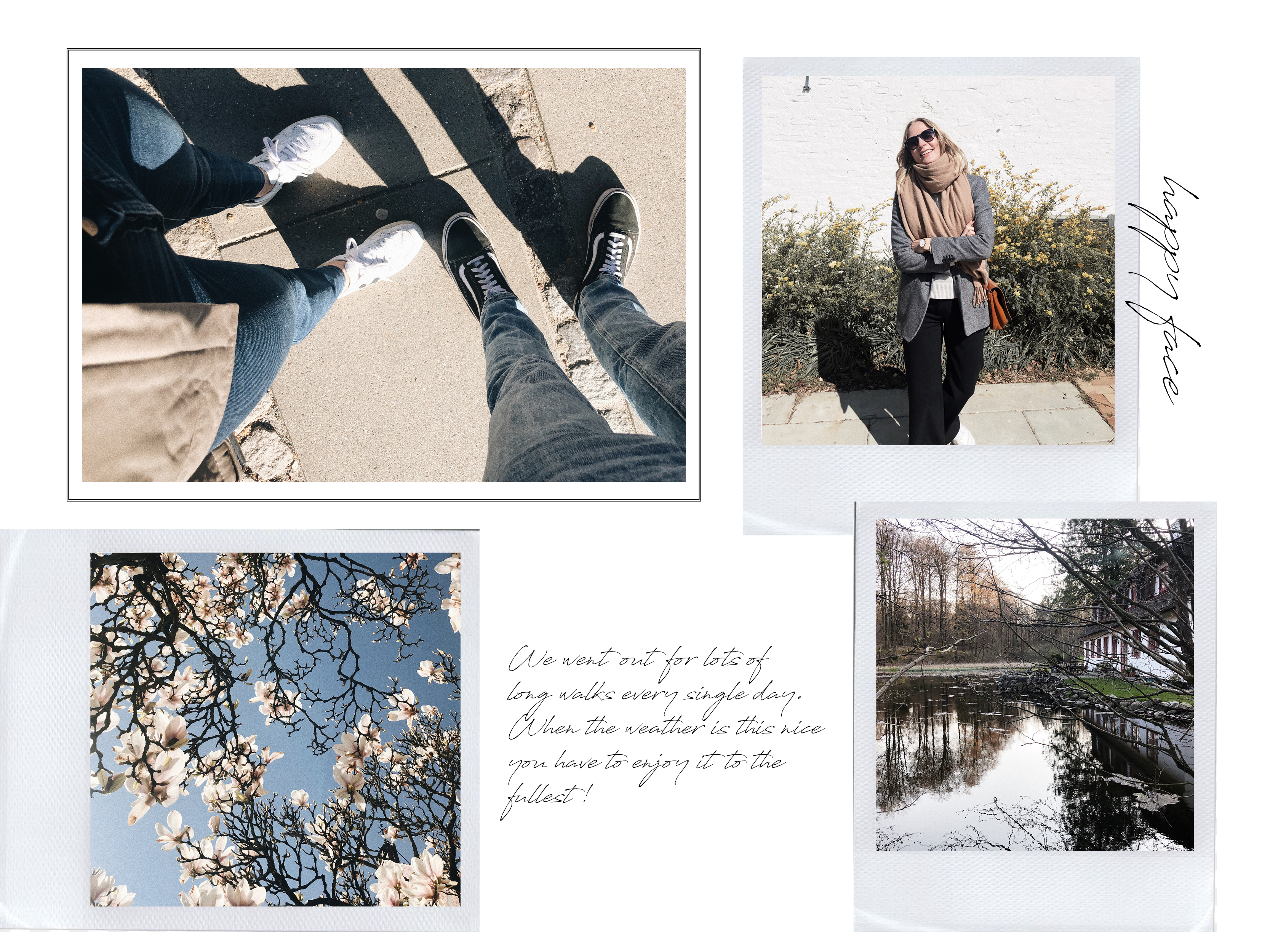 We were also paid a visit by family and friends, which was so nice. The apartment feels a little more like home now, not only because we're more or less settled here now – but also because we've made the first great memories here now. Morten's mom and her partner were here, and all my 4 siblings with kids were here the last day of the holiday too. So lovely! We also spend a few hours in the house, getting the last things sorted before we're handing over the keys the 1st of May. All we need to do now is drive the last big furniture into our rented storage room and then clean the place. It's going to be weird handing over the keys, but at the same time after having spent 3 weeks in the apartment now I feel ready to hand over the house. Mentally I've already moved on and I already have more energy to pick back up on the house hunt.
I hope you all had a lovely Easter break!
…
Vi fik også besøg af familie og venner her i påsken, hvilket var super dejligt. Lejligheden føles lidt mere som hjem nu, ikke kun fordi vi er mere eller mindre på plads – men også fordi vi har fået skabt de første gode minder her. Vi fik både besøg af min mands mor og kæreste, og alle mine 4 søskende med påhæng og børn var her også den sidste dag i ferien. Super hyggeligt! Vi fik også brugt et par timer oppe i huset i Vojens, så nu mangler de sidste store ting bare at blive kørt ud i vores opbevaringsrum (ét vi har lejet) og så skal huset gøres rent, inden vi overdrager det den 1. maj. Det bliver super underligt, men efter at have været i lejligheden i 3 uger nu, så bliver det mere og mere fjernt alligevel. Jeg føler mig efterhånden super afklaret med det hele, og mentalt er jeg ved at være god på vej videre og har efterhånden mere overskud til, at fortsætte husjagten igen.
Jeg håber I havde en rigtig skøn påske!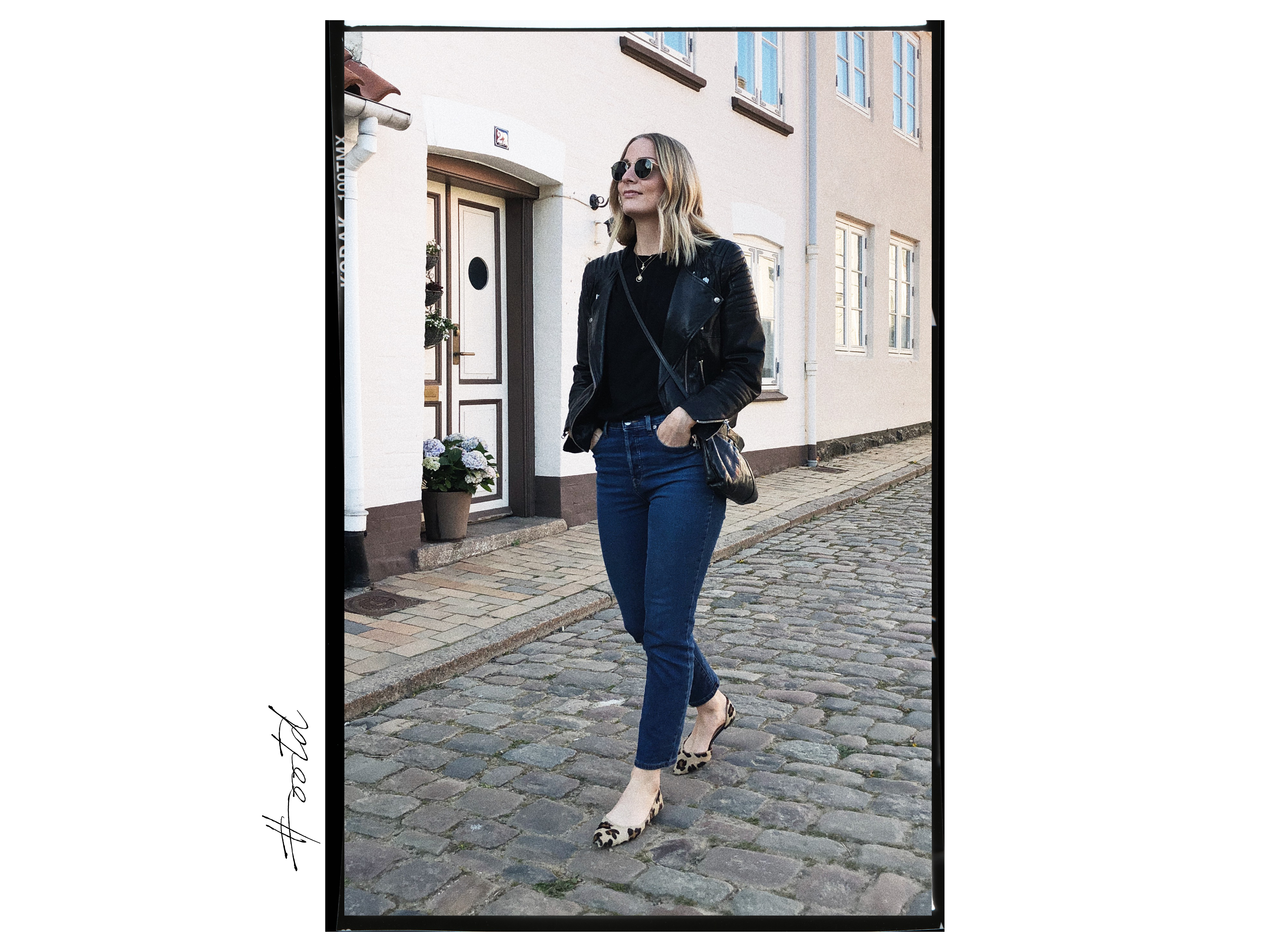 4