IMPORTANT NOTICE
My Capsule Wardrobe Masterclass will be closing down for new sign-ups between June 15th – September 1st 2022 as it will be improved and relaunched! Existing students will still have access to the current class and will also grant free access to the new version.
Sign up to my newsletter be the first to know once it's ready to air:
Gain the style confidence you deserve – in the comfort of your own home!
My online style masterclass is  dedicated to those of you who wish to build a functional and stylish wardrobe where mindful consumption and the joy of wearing (and re-wearing!) your clothes is at the very core. 
The masterclass is dedicated to those of you who feel stuck or bored with your style, who recently went through life-changes and would like to build a functional and stylish wardrobe – or would simply like to challenge your shopping habits, become a more conscious consumer AND use your clothing more actively as a tool to enhance your best features and increase your confidence.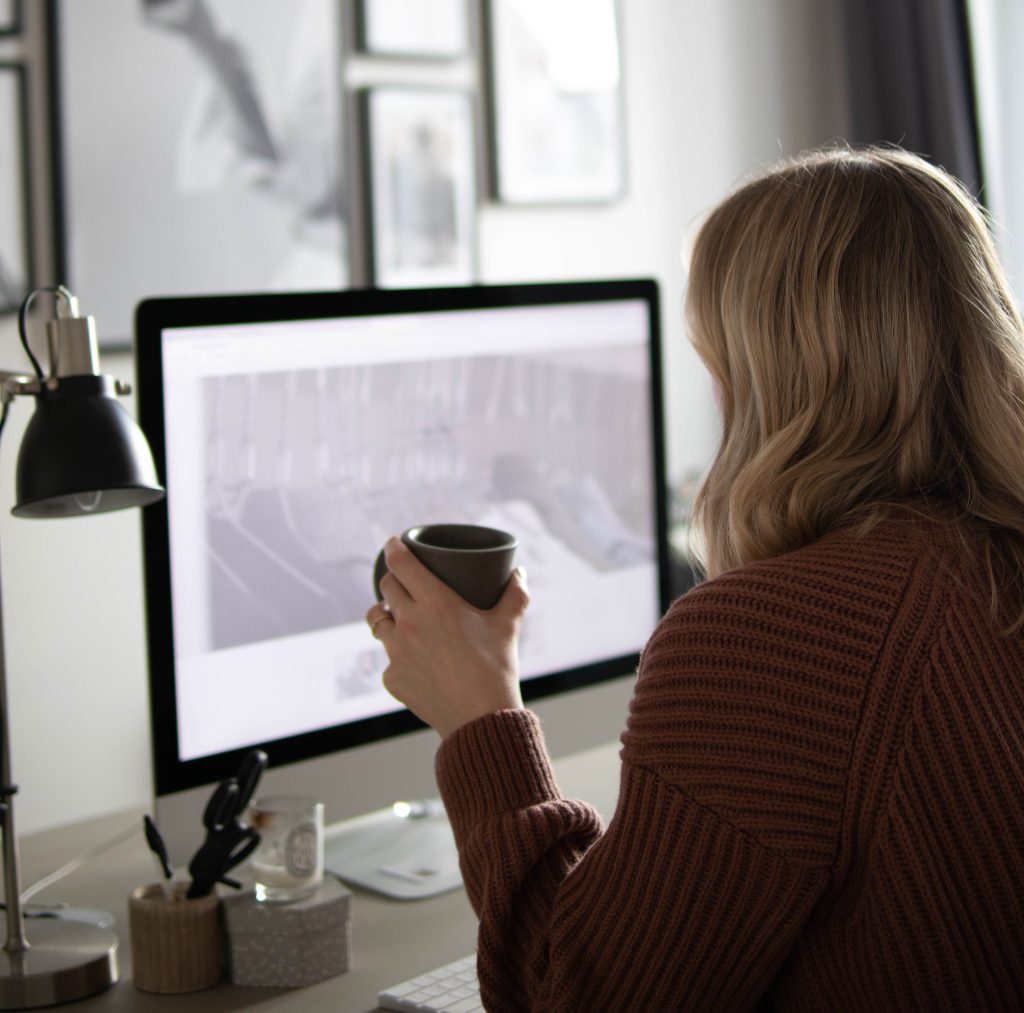 You have a wardrobe that feels allover the place
You want structured, step-by-step guidance and inspiration on building a conscious capsule wardrobe – from start to finish
You want to learn how to make more eco-friendly fashion choices
You want to master the art of creating chic outfits with less effort – every day
You want to define and develop your style personality and feel more confident in what you wear
You want to stop wasting money and valuable ressources on buying the wrong clothes
You want to learn how to make your wardrobe last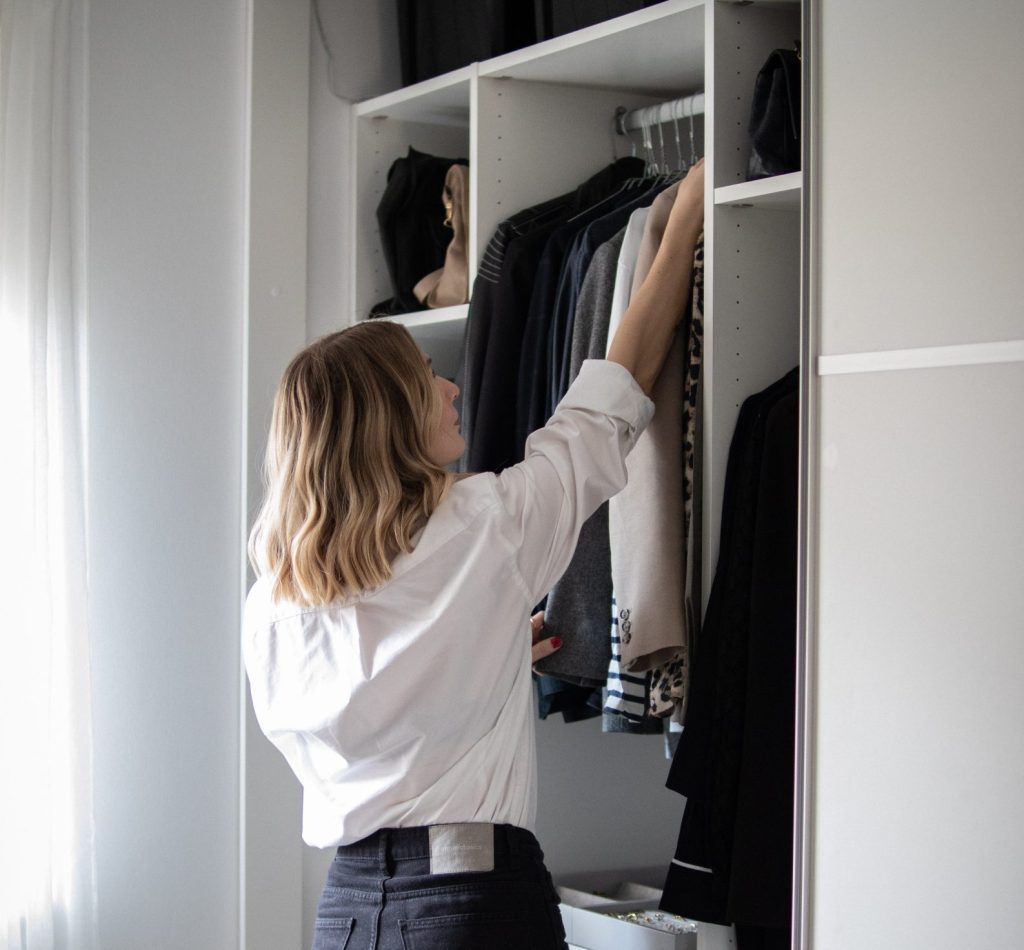 HOW LONG DOES IT TAKE TO COMPLETE?
The masterclass includes 2,5 hours worth of video material, and students will have access to additional worksheets and client cases. To make sure you benefit fully from the course, it is recommended to read and complete all worksheet assignments as well. Furthermore you will grant free access to my e-book Styling Toolbox (lesson 4), which offers 10 useful everyday styling tools – right at your fingertips. After signing up you'll have unlimited access to the course and all its provided materials, so you can finish as fast or as slow as you wish. 
Buy the full course and save €76 in addition to buying single lessons. All material is available in both Danish & English. Please read our terms and conditions HERE before placing your order. All prices are incl. VAT.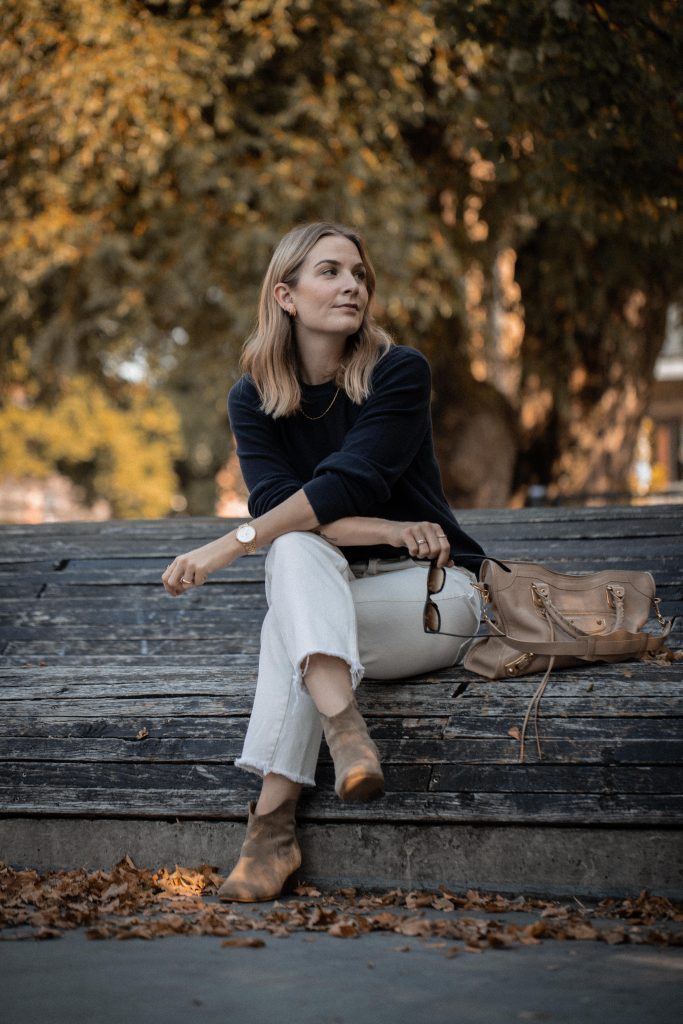 Hi, I'm Signe! 
I am a former fashion designer turned certified style coach & colour consultant from Denmark. 
USE LESS is a personal styling service
 working within the field of slow fashion. Since 2015 I've helped my audience put on the right clothes, say goodbye to fast fashion and hello to lasting style that makes you glow from the inside and out. I left my position as a fashion designer, because I wanted to contribute to a more slow, kind and inclusive way of working with clothes; one that focuses less on consumption and more on the true benefits of personal style. Read more about me, my work and my experience right 
HERE
.
The right clothes has the power to enhance your mental well-being. When your clothes merge perfectly with your personality, with your SELF, that's where the real magic happens. You will feel better, more productive, more present in the moment – and more confident!
… the most sustainable piece of clothing is the one that we hold on to, the one we rewear, that we love, that we cherish and look after; so let's start defining your favourite clothes today!
I found Lesson 1.4 on finding your style incredibly helpful. As you say in the first video, knowing what you don't like is as important as knowing what you do like. I also really like the idea of "the art of limitation". I think that limiting my style to fewer style directions will bring a lot of peace.
"Signe helped me find my way back to the core of my style, and in no time she came up with a lot of new outfits using items from my closet. I have items within my wardrobe that I haven't used for years upon years which have now become my new favorites just by styling them in the right way - I never thought this would be possible!"
Through a styling session I discovered why some outfits work, and others leave me feeling kind of "blah". Signe helped me reveal new outfit possibilities within my wardrobe that I haven't thought about myself, and she was able to point out exactly which items I could add to achieve more coherence. I highly recommend a styling session with Signe if you'd like to do something nice for yourself.
What makes this masterclass different?
There are more and more stylists all over the world, working hard to change the fashion industry for the better like me. I don't see us as competitors; rather, I see us as colleagues on the same mission to help consumers discover the real joy of a functional and stylish wardrobe that isn't driven by constant consumption. Here are a few things that might differentiate my services from other similar ones:
I am a former fashion designer, so I know the basics behind design, materials, functionality etc.
I am a certified style coach via Stylewise Academy. This is a unique education that joins styling with personal coaching. I help people gain long-term confidence through their style, rather than covering them up in trendy clothes or by forcing style theories upon them, that doesn't serve them. Lasting style is what YOU feel most comfortable in, and I'm here to help you define just that.

I am a certified makeup & colour consultant

 via Colour Me Beautiful which is recognised as the international leader in the colour, image and styling industry. This is of course reflected in my masterclass where I'll teach you how to find your best colours.
I've worked with and follow some of the top tiers within the slow fashion field in Denmark, and I keep myself as updated and educated on sustainable fashion topics as possible. This will of course be reflected in the material you are offered through the masterclass (a list of sources and research is included).
Existing students will grant free access to any new material that may be added to the masterclass along the way, so you won't be charged extra fees.