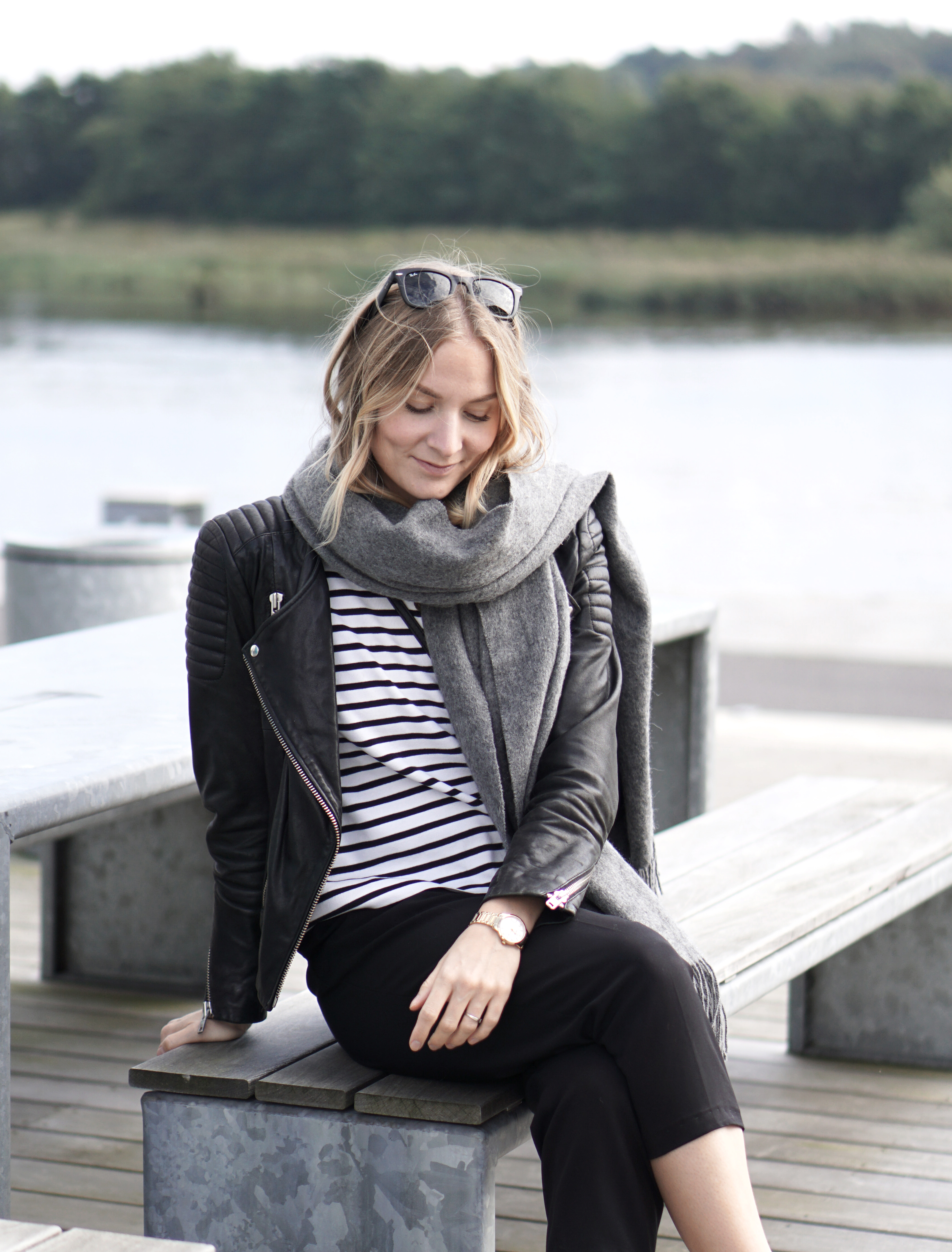 / Putting yourself on the Internet as being a "sustainable influencer" is quite a statement to live up to. I have witnessed that, but gradually also felt it on my own soul. We'd like to make the right choices (and preferably every time), and God forbid it if one day we don't. Or even worse: if someone discovers that we're not capable of always doing the right thing!
It's very important to me that my readers understand that I am just a human being. I'm not a perfect consumer, and I will never hide the fact that I still have a lot to learn about our environment and consumption. This is a process for me. I really do my best not to be too knowingly because I think that's very important when working in a field like sustainability. Sure, we must push some limits, and we all need to. We have to compromise sometimes and we as consumers have to learn that we can't get everything we want. Not even if it is available to us. We have to realize that our overconsumption can't continue at this pace.
At lægge sig selv ud på internettet som værende "bæredygtig influencer" er noget af et statement, at skulle leve op til. Det har jeg både været vidne til, men efterhånden også mærket på egen sjæl. Vi vil så gerne tage de rigtige valg (og helst hver gang), og gud forbyde det hvis vi en dag gør det "forkerte". Eller værre endnu: hvis nogen opdager vi gør det forkerte!
Det er meget vigtigt for mig, at mine læsere forstår, at jeg bare er et menneske. Jeg er ikke en perfekt forbruger, og jeg vil absolut ikke lægge skjul på, at jeg har meget at lære hvad angår miljø og forbrug. Det her er en proces for mig. Jeg gør virkelig mit bedste for ikke at fremstå bedrevidende, for det tror jeg er meget vigtigt, når man arbejder indenfor et felt som bæredygtighed. Jo vidst skal vi skubbe nogle grænser, og det er vi også allesammen nødt til. Vi er nødt til at gå på kompromis indimellem, og vi skal (i min optik) som forbrugere snart lære, at vi ikke kan få alt det vi gerne vil. Også selvom det er til rådighed. Vi er nødt til at indse at vores overforbrug ikke kan fortsætte.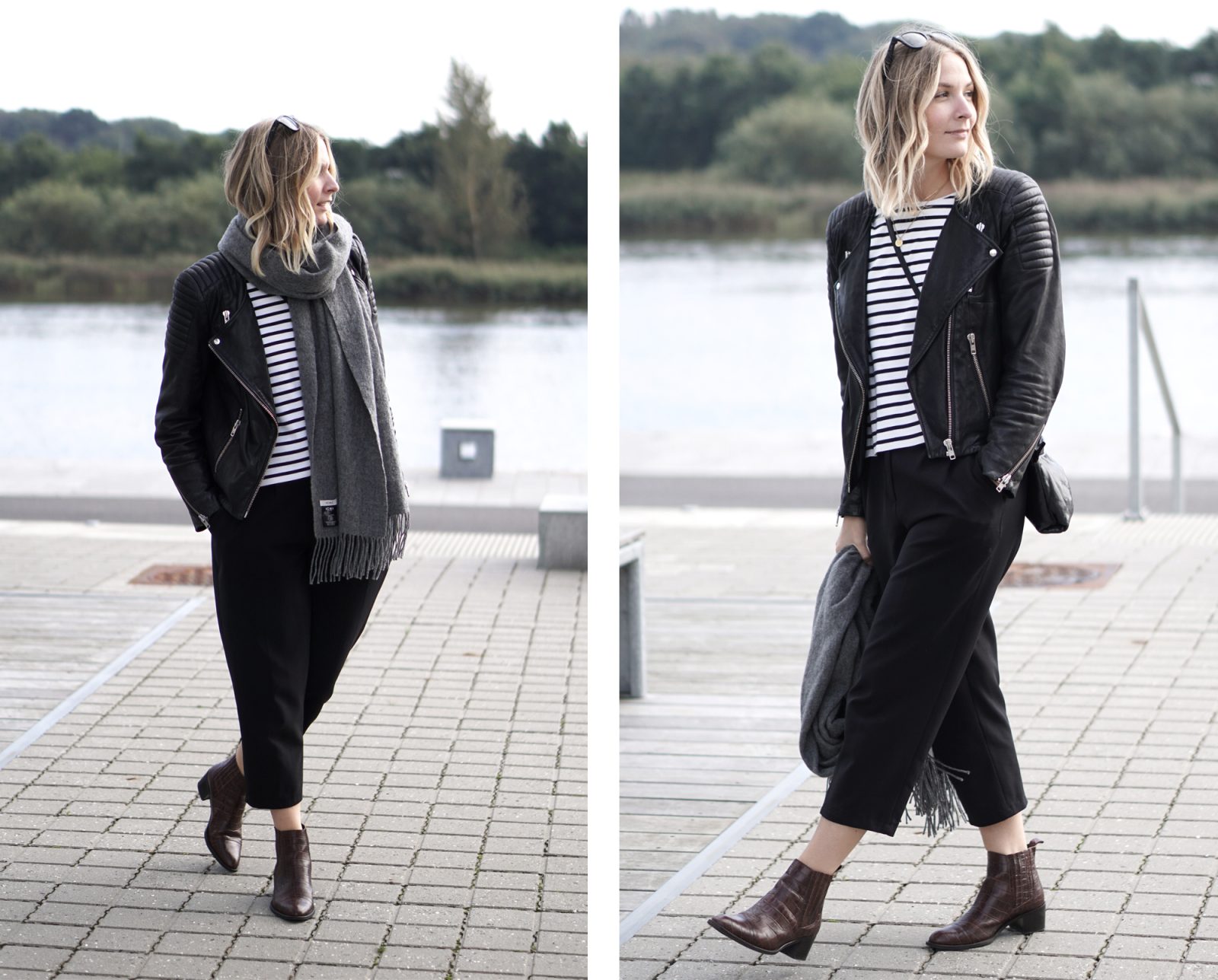 / But when all that is said, I know that there are people in this world who, for one reason or another, don't have the energy or surplus – both mentally and economically – to be active in fields like sustainability and ecology. And that's okay. I think you should be careful, especially as an influencer or expert for that matter, to rise above other people just because sustainability is in the top of your own agenda. I've discovred that this is something I have to be careful about too! I would like to teach others something about my lifestyle and the choices I make and I really want to share my experience. But you should always be nice to other people, and you must respect the choices of others as much as you respect your own!
The same goes for when you make a conscious choice about avoiding meat, which I personally have recently done. Yesterday my husband and I were out shopping and I noticed myself saying "no honey" just because he had put some cold cut meat in our basket. Come on! I felt bad immediately. In just a couple of months, we have gone from having 2 meat-free days a week to having about 2 days where we actually eat meat. We have probably become what you would call "flexitarians" in popular speech. He has come such a long way in what was initially my project, but has now become a joint mission. Peace be with the fact that he bought cold cut meat that one time! I have witnessed and sometimes heard of communities that become the pure mudslide because some people are so fixed that what they do is the only thing that's right. And I understand that you get frustrated by the fact that there are people who don't share the same values as yourself. But in my opinion the only thing to do is being open minded and making peace with the fact that regardless it wont happen over one night, that our world becomes a more sustainable place to live. You don't become vegetarian or vegan in one week. And it's NOT as easy for everyone to buy products package-free, because our world is not build that way right now. And it will never happen that we all think alike, no matter what!
Men når det så er sagt, så ved jeg godt at der findes mennesker i denne verden, som af den ene eller den anden årsag hverken interesserer sig for, eller har overskud – både mentalt og økonomisk – til, at gå op i ting som bæredygtighed og økologi. Og det er okay. Jeg tror man skal passe på med, især som influencer eller ekspert for den sags skyld, at hæve sig over andre mennesker, bare fordi det ligger højt på éns egen dagsorden. Det tager jeg da også mig selv i, at skulle passe på med! Jeg vil så gerne lære andre noget om min livsstil og de valg jeg tager, og vil rigtig gerne dele ud af min erfaring. Men man skal være ordentlig ved andre, og man skal respektere andres valg og fravalg ligeså meget som man respekterer éns egne!
Det samme gælder fx når man selv tager et bevidst valg om, at undgå kød, som jeg for nyligt selv har gjort. I går var min mand og jeg ude og handle, og jeg tog mig selv i at sige "ej, skat", bare fordi han havde lagt en sardel på indkøbsbåndet. Come on! Jeg fik nærmest dårlig samvittighed med det samme. Vi er på blot et par måneder gået fra at have to kød-fri dage om ugen til, at have ca. 2 dage hvor vi faktisk spiser kød. Vi er nok blevet det man i populær omtale ville kalde "flexitarer". Han har skubbet sig langt i hvad der i første omgang var mit projekt, men som nu er blevet en fælles mission. Så må han sgu godt købe sig en enkelt sardel den ene gang! Jeg har indimellem været vidne til og også hørt om communities der bliver den rene mudderkast, fordi nogle mennesker er så fixerede på, at dét de gør er det eneste rigtige. Og jeg kan godt forstå man bliver frustreret over, at der findes mennesker som ikke deler samme holdning som én selv. Men i min optik så kommer man længst med, at være åbensindet og slutte fred med, at det uanset hvad ikke kommer til at ske over én nat, at vores verden bliver et mere bæredygtigt sted at være. At man ikke bliver vegetar eller veganer på én uge. At det ikke er skide nemt for alle, at undgå plastikindpakning når man handler ind, for sådan er vores samfund bare ikke indrettet lige nu. Og det kommer aldrig til at ske, at vi allesammen får samme tankegang, uanset hvad!
/  I have approached this lifestyle slowly (starting with my closet and consumption of clothing) and spread it to other aspects of my life, but there is always room for improvement. It would almost also be boring without, right? I think it's exciting and I'm really passionate about guiding others too, but I want to continue without stressing about it. Sure, it requires some strength to change old habits. But you should also be present and be happy! And I would therefore like to remind myself and other sustainable influencers that there is no need to be arrogant. Instead, be kind and open minded – because that is what could truly inspire others to give this lifestyle a try.
Jeg er startet i det små, og har langsomt spredt den bæredygtige livsstil til andre aspekter af mit liv, men der er altid plads til forbedring. Det ville næsten også være kedelig uden, ikke? Jeg synes det er spændende, og jeg brænder rigtig meget for også at vejlede andre, men jeg vil have lov til at fortsætte uden stress og jag. Jo, det kræver styrke at ændre gamle vaner. Men man skal også være til stedet i nuet og være glad! Og jeg vil derfor i dette indlæg gerne huske mig selv og andre bæredygtigere influencere på, at man ikke kommer nogen vegne med at være arrogant. Vær i stedet et rart åbensindet menneske – for dét er i sandhed noget, der inspirerer andre til selv, at give den her livsstil et forsøg.
Adlinks
2