"Booking this session was my treat to myself for the new year, and it was worth every penny. As we went through my color type, the light bulb went off and I feel more confident now, as previously I was pretty confused about what colors and combinations work best for me!" – Hannah Lobb, virtual wardrobe review + colour analysis client
Take the mystery out of finding (and wearing) your best colours with your own custom Colour Me Beautiful colour swatch wallet!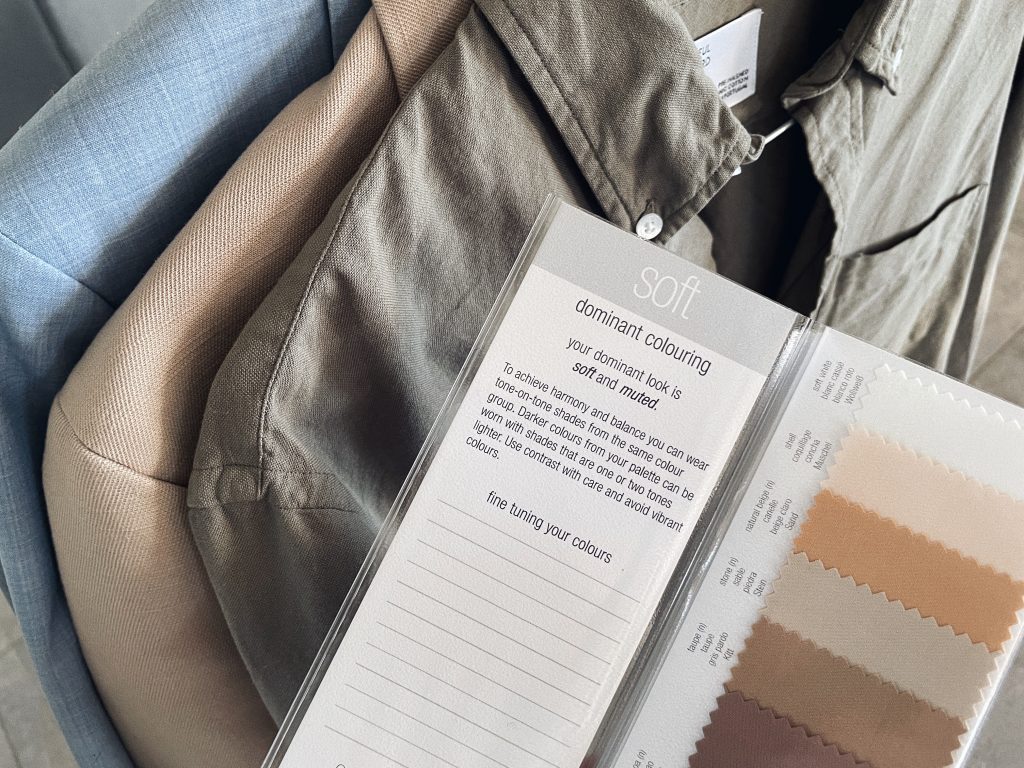 Write me an email at useless_dk@outlook.dk marked "colour palette order". I will need your full name + address for the shipment. After receiving your request I'll provide you with a payment link. Please be aware that since the parcel is shipped from the UK, a small customs fee might apply.


In the same email, note down what your dominant colour type is, as this will determine what swatch palette you will receive. I recommend sticking with this palette as I'd always advice in-person consultations for adding secondary/tertiary colours (which could be determined by for example your skin's undertone). This is all explained in the masterclass video "lesson 4.4 – part two" if you'd like to learn more.


Get your colour type confirmed by me for an extra fee of just €10. If you're not 100% sure about your dominant colour type, include 2-3 pictures of yourself in the same email (taken in natural daylight) so I can confirm for you before we order the wallet. Remember you can also book a 60 minute masterclass consultation as a student (€85) if you have other, general style related questions.


Get invited to a secret Pinterest board curated for your dominant colour type. If you need inspiration on how to actually wear your colours, please let me know in the same email if this is something you'd be interested in as well (remember to include the correct email address you use for Pinterest).
WHY DO I NEED THE PHYSICAL COLOUR PALETTE?
In the worksheets for lesson 4 you will find a PDF with a recap of colours that suit the different colour types. This is not suitable for printing as the colours are mixed to look right on screen only. So I'd always recommend ordering a physical swatch wallet as this will be a lot more handy and precise. 
How to use the colour swatch wallet: use it to compare the colours when shopping to make sure you invest in your best colours! You don't have to match the colours 100% as this would be almost impossible with the shifts we see in fashion today. However, try to match it as close as possible to the colours in your wallet and you can't go wrong. You can of course also use it to curate your current wardrobe – both in a decluttering process or to get inspiration on new colour combinations that will work for your colouring. Either way it will allow you to look at your current wardrobe with new eyes!