For some people "hygge" is a (rather used) term, and for other including myself, it's more a way of life. Some time ago I published this video on my channel, where I describe the concept in further details, and I'd like to add on to this kind of content every once in a while. Hygge is many things and can be found within many types of activities, and it's not only equal t the cosiness of winter or Christmas for example. It's something you can experience all year round. And now that spring is on its way I thought I wanted to share my own own list of "hygge-activities" that I'm very much looking forward to this season. Simple activities or acts which you can look forward to and feel happy about. The pictures in this post are from my phone by the way, and it's some of the things I've been sharing over on my Insta stories lately. I would actually love to share some of these more frequently just as an extra, cozy glimpse of my daily life and what I've been up to lately. 
…
For nogle mennesker er hygge et (ret så brugt) begreb, og for andre, inklusive mig selv, er det mere en livsstil. Jeg lavede for noget tid siden denne video, hvor jeg kommer nærmere ind på hele konceptet og det kunne jeg godt tænke mig, at bygge lidt videre på. Hygge findes i mange forskellige ting og aktiviteter, og det ikke ikke kun noget der opstår i forbindelse med f.eks. jul og vinter. Det er noget man kan opleve og prioritere hele året rundt. Og nu da foråret banker på tænkte jeg, at jeg ville dele min egen personlige "hygge-liste" med aktiviteter, som jeg vil glæde mig til dette forår. De dér simple aktiviteter der gør dig glad, og som du kan gå og glæde dig over (eller til) denne sæson. Billederne i dette indlæg er iøvrigt nogle af de seneste jeg har delt i min story ovre på Instagram, og jeg kunne faktisk godt tænke mig at dele nogle af disse mere jævnligt herinde. Bare som små, hyggelige hverdagsglimt og tilbageblik på den seneste tid.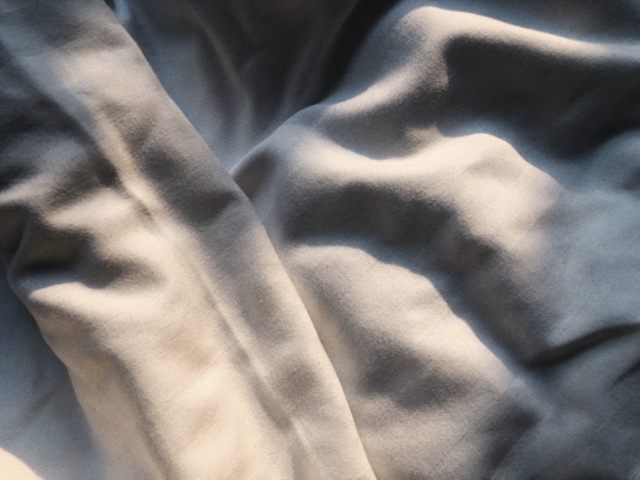 1. Spring clean my wardrobe.
I've already done this (more here), but since we're gonna be moving soon that whole process will probably repeat itself at some point. Especially when it comes to the wardrobe framework itself, because I have no idea how our coming closet situation will be. I like cleaning my closet space and gather up items that need a little tlc this time of year. It could be shoes that need to be taken to the local cobblers or a jumper that needs to have pillings removed. Get more tips here.
…
Har jeg sådan set allerede gjort (se med her), men nu da vi snart skal flytter skal hele den del nok gentages på én eller anden måde, allerede om et par måneder. Ihvertfald når det kommer til strukturering, for jeg aner ikke hvordan vores kommende skabe/garderobe kommer til at se ud. Jeg ynder især at gøre mit skab rent og ikke mindst samle de garderobe favoritter, som trænger til en kærlig hånd. Det kan være sko der skal et smut forbi skomageren eller en striktrøje der skal af-fnuldres. Få flere tips her.
2. Ride my bike more often.
Speaking of moving back to our hometown, I can't wait to ride my bike more often again. Right now it's just collecting dust (because we need to take the car everytime we want to do something or spend time with friends and family), and it's so sad because I do have a rather lovely bike. We got ourselves a bike cart a while back from my older brother, because his kids had out-grown it. So we've been taking our dog for a spin (yep, we're THOSE kinds of dog-owners…), and I can't wait for many more bicycle rides when we move.
…
I tråd med den førnævnte og kommende flytning tilbage til vores hjemby, så glæder jeg mig umådeligt meget til, at bruge min cykel mere flittigt igen. Den står bare og samler støv lige nu (vi tager oftere bilen, fordi der er så langt til de aktiviteter og mennesker vi bruger tid på), og det er trist for jeg har faktisk en ret lækker cykel. Vi fik en cykelvogn af min storebror sidste år, som egentlig er tiltænkt små børn. Hans egne børn var blevet for store til den. Så vi har cyklet et par ture med hunden i den (ja, vi er dén slags hundejere…), og jeg glæder mig generelt til flere cykelture til stranden eller til vores yndlingscaféer rundt i byen når vi flytter.
3. Open the windows.
I love the smell of spring. Right during that period where everything starts to blossom. I want to let that smell inside the house as often as possible! I'm dreaming of sitting in a lovely sunroom with the doors and windows open and work, read or take a nap.
…
Jeg elsker duften af forår. Lige dér hvor alting springer ud og dufter friskt og hyggeligt. Den duft skal selvfølgelig ind i huset så tit det kan lade sig gøre! Jeg drømmer om, at sidde i en hyggelig udestue med døre og vinduer åbne og arbejde, læse en god bog eller tage mig en lur.
4. Eat outside at the local café for the first time.
I do believe the sun already feels warmer now than what it did over the winter. I can't wait for the temperatures to get warm enough, so that you're able to sit outside at all the cafés with a nice cup of coffee, while our best 4-legged pal is napping under the table.
…
Jeg synes allerede nu man kan mærke, at solen luner en lille smule mere end den gør henover vinteren. Jeg glæder mig til det bliver varmt nok til, at man kan sidde på en café og drikke en god kop kaffe udendørs, mens vores bedste 4-benede kammerat tager sig en lur under bordet.
5. Take a weekday completely off from work.
I love my job, and it can be quite hard putting it aside sometimes. Efter becoming fully self-employed I'm practising more on that though, and I already feel like I'm becoming better at drawing the lines between working and just spending time on my hobby. It's hard to complete divide the two when they are in fact quite combined, but it is definitely possible in some ways. And the breaks are so important. I'm dreaming about taking a weekday completely off from work a little more regularly. Go to the hairdresser, get my nails done, redecorating corners of the house, take a nap or whatever I feel like doing on that particular day. No to-do lists, just being present right here and now.
…
Jeg elsker mit arbejde, og har ofte svært ved at lægge det fra mig. Efter jeg er blevet selvstændig øver jeg mig dog mere intenst på det, og jeg synes også allerede jeg er blevet bedre til, at skelne mellem hvornår jeg er på arbejde og hvornår jeg egentlig bare plejer min hobby og hygger mig med dét. Det er svært at trække en lige grænse, når de to ting er forenet, men langt hen ad vejen kan det faktisk godt lade sig gøre. Og pauserne er så vigtige. Jeg drømmer derfor om, at tage en hverdag helt fri fra arbejde lidt mere regelmæssigt. Tage et smut til frisøren, få ordnet negle, sysle rundt i huset, tage en lur eller hvad der nu lige falder mig ind den pågældende dag. Ingen to-do lister, bare være til stede nu og her.
6. Make plans for our wedding party next year.
My husband and I have been married for almost two years, and some of you might remember that we did this by ourselves during a trip to the US (more here). We still haven't forgotten about our promise of throwing a party for our friends and family, and I think we've agreed on doing it next year, so in 2020 during fall. We need to set the date sometime this year, just so that we stick to it and start saving up some money etc. We've attended a great handful of weddings the past couple years, and it's such a wonderful kind of party – both for the married couple and the guests. So of course we can't wait to gather up all of the people that means most to us as well. I'm dreaming about having a low-key garden kind of wedding, but of course knowing the Danish weather it can get tricky… so the idea needs to be refined and I'll do what I can to start the proces early enough for me to be able to enjoy it, rather than being stressed out by it.
…
Min mand og jeg har snart været gift i to år, og blev som nogle af jer måske husker, gift i tosomhed i Las Vegas (se med her). Vi holder stadig fast i vores løfte om, at holde en fest for vores nærmeste venner og familie, og jeg tror vi er blevet enige om, at den skal holdes i efteråret 2020. Datoen skal vi have fastlagt i løbet af i år, så vi holder os selv op på den, og får sparet op osv. Nu har vi været til en god håndfuld bryllupper de sidste par år, og det er jo så dejlig en fest – både for brudepar og gæster. Så vi glæder os selvfølgelig til, at samle de mennesker der betyder allermest for os. Jeg drømmer om et afslappet bryllup i sensommer have-fest stil, men selvfølgelig ved jeg godt, at det kan blive lidt svært med det danske vejr… så idéen skal finpudses, og jeg vil gøre alt jeg kan for at starte i god tid, sådan så det bliver en mindeværdig og hyggelig proces i sig selv.
7. Go for long walks more regularly.
We already do this, because we have Oskar. But when we move we'll be closer to both the beach and the forest and that ought to be celebrated with even more long walks. And lots of ice creams too, when it starts getting warmer! Always a great excuse to go for a post-dinner walk…
…
Dette gør vi selvfølgelig allerede, i og med vi har Oskar. Men når vi flytter kommer vi tættere på både skov og strand, og dét skal nydes med endnu flere lange gåture. Og masser af is, nu hvor det snart bliver varmere! Det er altid en god undskyldning for en ekstra gåtur efter aftensmaden…
8. Visit flea markets to find unique homeware.
Again, this activity is included on the list because we're in absolute moving-mode at the minute. We're bringing all our furniture when we move out of our current house, so we're not going to be redecorating completely. But of course there might be some things we need to add our replace, depending on how what the new house looks like and how the squaremeters are utilized. We don't really know yet. But we're pretty set on the idea of finding everything we can secondhand. Both through different online services but also at flea markets and such. We're pretty hooked on older houses in general, and that's what we've had our eyes on for the most part during our current house hunt. Something completely else than the only 12 year old house we live in now. An older house has so much charm and warmth and we love it. Amazing vintage finds mixed with newer, more moderns decor is perfect for a house like that. And it's always so cozy being on a good vintage hunt.
…
Igen er denne aktivitet især med på listen, fordi vi er i flytte-mode p.t. Vi tager alle vores møbler med ud af det hus vi bor i nu når vi flytter, så det er nok begrænset hvad vi kommer til at mangle af ting og sager, når vi flytter. Jeg har heller ingen planer om, at re-dekorere helt vildt. Men selvfølgelig kan det sagtens være, at der er nogle ting vi er nødt til, at skifte ud på grund af anderledes indretning af vores fremtidige hus. Det ved vi ikke endnu. I hvertfald er vi ret enige om, at vi vil gøre hvad vi kan for, at finde eventuelle nye køb brugt. Både gennem diverse sider på nettet, men også på diverse loppemarkeder og i genbrug. Vi er ret hooked på ældre villaer generelt, og det er primært det vi har haft udkig efter nu her, hvor vi er på jagt efter et nyt hus. Noget helt andet end det kun 12 år gamle typehus vi bor i nu, må man sige. Et ældre hus har bare så meget sjæl og varme, og det er vi vilde med begge to. Fine loppefund og antikviteter blandet med de nyere ting man har, er noget det tager sig perfekt ud i den slags huse, synes jeg. Og så er det skide hyggeligt, at gå på jagt mellem de mange boder og hylder sådan nogle steder.
9. Brainstorm the look of my new office.
Well, let's just stay in the moving area a little while longer… after all that is what our spring is going to be influenced by this year. Something I'm already having such a good time with, is brainstorming what I want my future office to look like. Again, we're not sure where we're going to end up (we have our eyes set on a particular house that we're pretty hooked on though, I can tell you that much), but stylewise I'm already pretty set on what I want. I spend so many hours in my office because I work from home most days – so of course the atmosphere is super important to me. I want it to be cozy and inspiring. You can have a closer look at what I like right here.
…
Lad os bare blive i flytte-afdelingen lidt endnu… det er jo hvad vores forår især kommer til, at blive præget af. Noget andet jeg allerede hygger mig umådeligt meget med, er at brainstorme indretningen af mit fremtidige kontor. Igen ved vi jo ikke helt hvor vi ender, fordi vi ikke har lagt et bud på et nyt hus endnu (vi har dog ét i kikkerten, som vi er RET hooked på kan jeg godt afsløre), men stilmæssigt er jeg allerede godt igang med, at idéudvikle. Jeg bruger mange timer på mit kontor hver eneste dag, fordi størstedelen af min arbejdsdag foregår hjemmefra – og derfor er det selvfølgelig vigtigt for mig, at jeg synes atmosfæren er inspirerende og hyggelig på mit kontor. Du kan se lidt nærmere på hvilke typer af indretning, farver m.m. der tiltaler mig lige her.
10. Plan a long-weekend trip to a European city.
I love the European capitals. In general holidays in Europe is something both my husband and I love. We live in the southern part of Jutland in Denmark which means it is super easy for us to pack up the car, and then just drive off on a Euro-trip. We've actually just discussed the possibility of going to Berlin in April during easter, so that I can visit Stilnest – the company I've made my very own jewelry collection together with. So I'm pretty sure we'll set that up within the next few weeks. Maybe find an airbnb where we are allowed to bring Oskar too. Many places in Germany you're actually allowed to bring your dog into both shops and cafés (otherwise the weather is probably already a lot nicer in April, so that we can just sit outside and eat), and it's just such a joy to have your best 4-legged pal with you on getaways like that.
This post was written from the couch on a Sunday afternoon with my feed up and a blanket covering my body, by the way. Maybe the unofficial 11th activity I'd love to do more during spring; working from the livingroom in this kind of cozy setup… oh well. Do you guys have any hygge activities on your own list this spring?
…
Jeg elsker de Europæiske storbyer. Generelt er ferie i Europa noget, som både min mand og jeg holder meget af. Vi bor i den sydlige del af Danmark lige over den tyske grænse, og derfor er det super nemt at starte bilen og drøne afsted. Vi har netop talt om måske, at smutte en tur til Berlin i påskeferien. Stilnest, som jeg designer mine smykker i samarbejde med, har kontor dernede og jeg har snakket med min manager om, at vi da snart skal ned og besøge dem. Så det tror jeg, vi vil til at arrangere snart. Måske finde en airbnb hvor vi må have hunden med. Mange steder i Tyskland må du faktisk have din hund med ind i butikker og på caféer (og ellers er vejret forhåbentligt så fint til den tid, at vi bare kan sidde udenfor og spise), og det er så hyggeligt når man kan have sin bedste 4-benede kammerat med på eventyr.
Det her indlæg blev iøvrigt skrevet en søndag eftermiddag fra sofaen, med fødderne smækket op og med uldtæppe på. Måske det uoffcielle punkt 11 på listen; at skrive flere blogindlæg på denne hyggelige måde… oh well. Har I nogen hyggelige aktiviteter på programmet dette forår?