Jep, I læste rigtigt. Jeg har nemlig valgt at opsige min nuværende stilling som designassistent, for at få mere frihed til både bloggen og min Youtube kanal. Jeg kan stadig ikke helt rigtigt forstå det, og tænker lidt at jeg da må være skør. Jeg har helt grundlæggende et godt job, rare kollegaer og fin økonomi. Hvorfor vil man sætte det over styr?
Jo, det vil man nok, når man bare brænder mere for noget andet. Jeg har længe ikke følt mig tilpas indenfor de normale 8-16 rammer – det lyder måske lidt forkælet, men det er faktum lige nu. Lige nu tror jeg mest af alt det er fordi, at jeg brænder så meget for mit projekt herinde, og tiden er ikke til at jeg kan gøre tingene ordentligt, så længe jeg arbejder på fuld tid ved siden af. Engang troede jeg, at jeg gerne ville være tøj-designer, men jeg har indset, at det bare ikke rigtig er mig længere. Efter jeg startede min Youtube kanal sidste år da jeg var arbejdsløs, så har den nået højder jeg aldrig nogensinde havde forudset. Og det har givet mig troen på, at jeg må kunne sparke gang i nogle spændende samarbejder på én eller anden måde. Jeg vil gerne flytte noget i folk, og jeg vil gerne være med at præge modebranchen i en mere bæredygtig retning. Vigtigst af alt vil jeg vise jer derude, at mode kan være sjovt og befriende, selvom man begrænser sit forbrug.
/  Yep, you got it right. I have chosen to quit my current position as a design assistant at ICHI, to get more freedom for both the blog and my Youtube channel. I still can't quite believe that I did it, and also feel that I must be a little crazy. I have a fundamentally good job, nice colleagues and good economy. Why would anyone jeopardize that?
Well, iit all makes sense when you find out, that you have a fire burning for something else. I've felt a little uncomfortable with the traditional nine-to-five for a long time. It may sound a little bit spoiled, but that's just a fact. Right now I think it is mostly because I am so passionate about my project in here and the time is not for me to do things properly, as long as I work full time as well. I once thought that I wanted to be a clothing designer, but I've realized that it's just not really me anymore. After I started my Youtube channel last year when I was unemployed, it's gotten me places I would never have excpected. And it has given me the belief that I can be able to make some exciting collaborations in one way or another. I want to move something in people, and I want to be part of changing the fashion industry towards a more sustainable and slow direction. Most importantly, I want to show YOU that fashion can be fun and liberating, even when you limit your consumption of garments.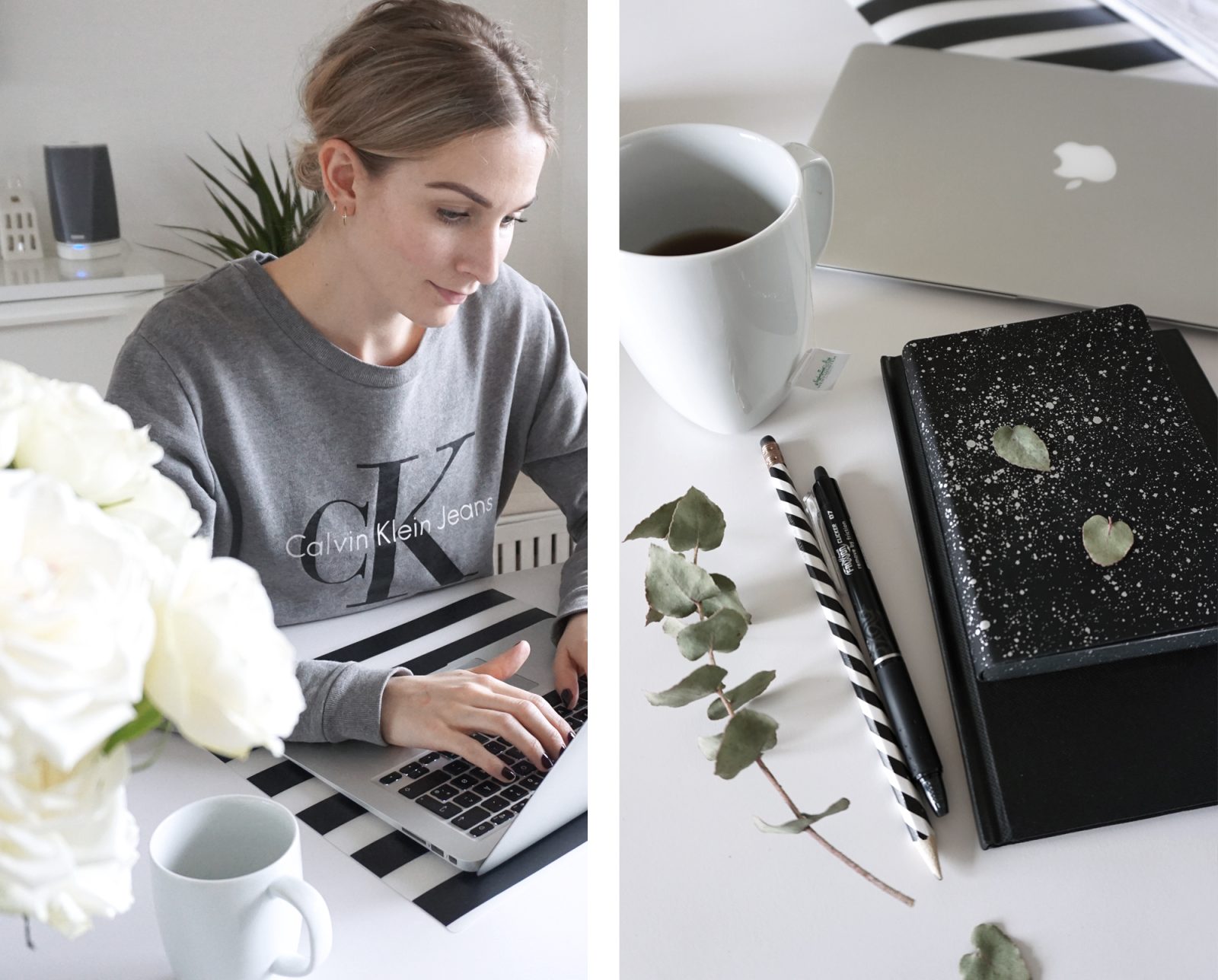 Der er mange ting, som jeg slet ikke har følt mig tilfreds med – kvaliteten af mine blogindlæg og de tilhørende billeder, og desuden også hvor lidt konsekvent jeg har været med udgivelser af både indlæg og videoer på min kanal. Og nu har jeg besluttet mig for, at jeg vil have mere frihed til, at gøre tingene ordentligt! Jeg har en måned tilbage på mit nuværende job, og indtil da vil jeg gå i tænkeboks, og jeg vil arbejde en helt masse på at finde frem til, hvordan det hele skal køre. Jeg vil rigtig gerne ud og finde et deltidsjob ved siden af, sådan så jeg har en mere fast indkomst ved siden af det her lidt mere usikre. Hvad det skal være er jeg ikke helt sikker på lige nu, og må også indrømme at det ikke i første omgang er dér mit fokus er. Anyway – jeg håber I er lige så spændte som jeg er derude, for jeg glæder mig helt sindssygt til at kunne lave endnu mere fedt content til jer!
/ There are many things that II haven't felt happy with – the quality of my blog posts and the images, and additionally also the missing consistency with releases of both blogposts and videos on my channel. And now I have decided that I want to have more freedom to do things properly! I have a month left at ICHI, and until then I'll figure out exactly how to do things. I really want to find a part time job, so I have a more fixed income besides my project in here, which is probably going to be a bit more uncertain. What that job is going to be I'm not quite sure right now, and must also admit that it is not in the main thing I have my focus on right now. Anyway – I hope you are as excited as I am out there, because I can't wait to make even more great sustainability content for you!