INCREASE YOUR STYLE CONFIDENCE
no more "I have nothing to wear."
HOLIDAY CLOSED
My colour/styling studio is CLOSED for the holidays between Dec 11th to Jan 31st!
Express colour analysis can be booked from early January again though.
Please keep this in mind if you buy gift vouchers.
I'm looking forward to seeing you again in the new year! <3
MEET YOUR STYLE COACH
hi, I'm Signe!
I'm a former fashion designer turned certified style coach & color consultant from Denmark and I'm here to help you increase your style confidence and learn to do more with less. I believe that personal style is about having the right clothes, more than having a lot of it. Join our community on the journey towards a simpler, more meaningful lifestyle with less waste!
CAPSULE WARDROBE MASTERCLASS
how it works
Gain the style confidence you deserve in the comfort of your own home! Learn to build a functional and stylish capsule wardrobe that works for you on every level: from start to finish.
01
Choose desired lesson(s)
The masterclass includes 4 lessons which can be bought individually or together in a cost-saving bundle
02
ENTER THE CLASS
Grant access to more than 2,5 hours worth of video material (with the full course) and hours worth of additional assignments and client cases
03
FINISH AT YOUR OWN PACE
Includes lifetime access to the purchased classes after signing up
SHOWING THE LOVE
what my clients & students say
It's been almost a month since we met and I can't explain how grateful I am that you could give me the clarity I needed. Ever since we met I've been recreating amazing outfits. I feel great. a new me has been born.
Triana
Client, Virtuel wardrobe review
Signe helped me find my way back to the core of my style, and in no time she came up with a lot of new outfits using items from my closet. I have items within my wardrobe that I haven't used for years upon years which have now become my new favorites just by styling them in the right way - I never thought this would be possible!
Arlen Aguilar
Client, in-person wardrobe review
Booking this session was my treat to myself for the new year, and it was worth every penny. As we went through my color type. the light bulb went off and I feel more confident now, as previously I was pretty confused about what colors and combinations work best for me. Defining my style and reviewing my wardrobe has also really given me clarity about how to create outfits I feel both comfortable and chic in. I know this section in particular will really help me dress in a way that truly expresses who I am. Thanks so much Signe!
Hannah Lobb
Client, ivirtual wardrobe review & color analysis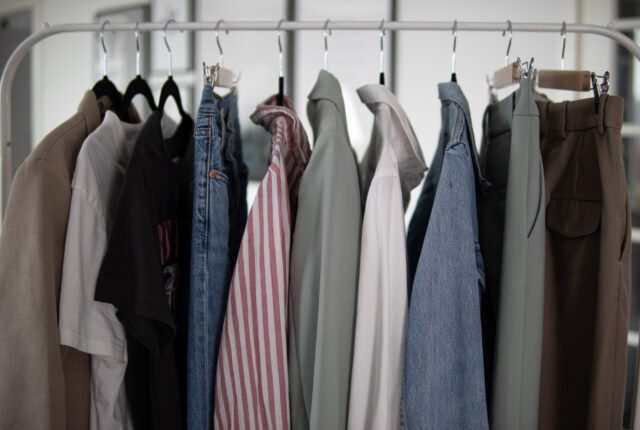 If you've been following me for a while you'll...
read more