Inwear blazer+oxfords – Only t-shirt – Mango jeans – Adax bag – Sekonda watch
Links in bottom of post
/ Friday's outfit was all black everything – this was the first day I was out of bed again after having been ill with fever and flu for several days. It's been a long time since I've worn a toally black outfit, and actually also quite some time since I've reached out for my pointed oxfords. I really like the classic but edgy feel of this outfit!
Fredagens outfit var sort fra top til tå – den første dag jeg for alvor var på benene igen efter at have ligget syg med feber og influenza i flere dage. Det er længe siden jeg har haft et helt sort outfit på, og faktisk også længe siden jeg har hevet mine oxfords frem fra skabet. Jeg kan ret godt lide klassiske men rå udtryk i dette outfit!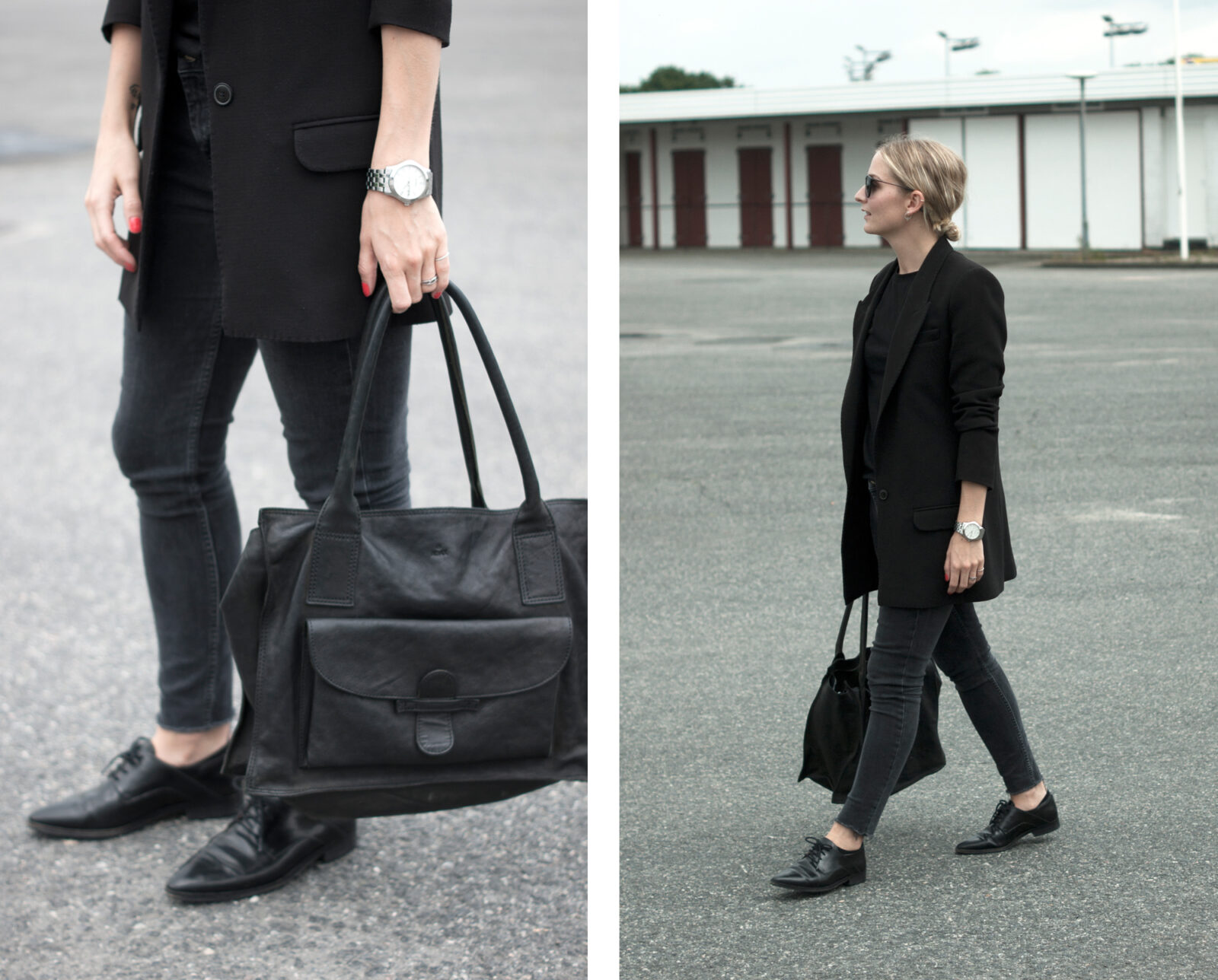 / In fact the outfit is inspired by THIS picture. I was shooting my next episode for my "Steal Her Style" series on Youtube. However, I ended up not completing the video, I was just still so tired so I spend some time taking making some posts for the blog instead. I wanted to wait with the video until my batteries were completely recharged!
Faktisk er outfittet inspireret af DETTE billede, da jeg i fredags var i gang med at filme min næste episode til min "Steal her style" serie på Youtube. Jeg endte dog med, at droppe at gøre videoen færdig, da jeg simpelthen følte mig så træt og uoplagt. Så ville jeg hellere vente til mine batterier var fuldstændig genopladet!
Adlinks