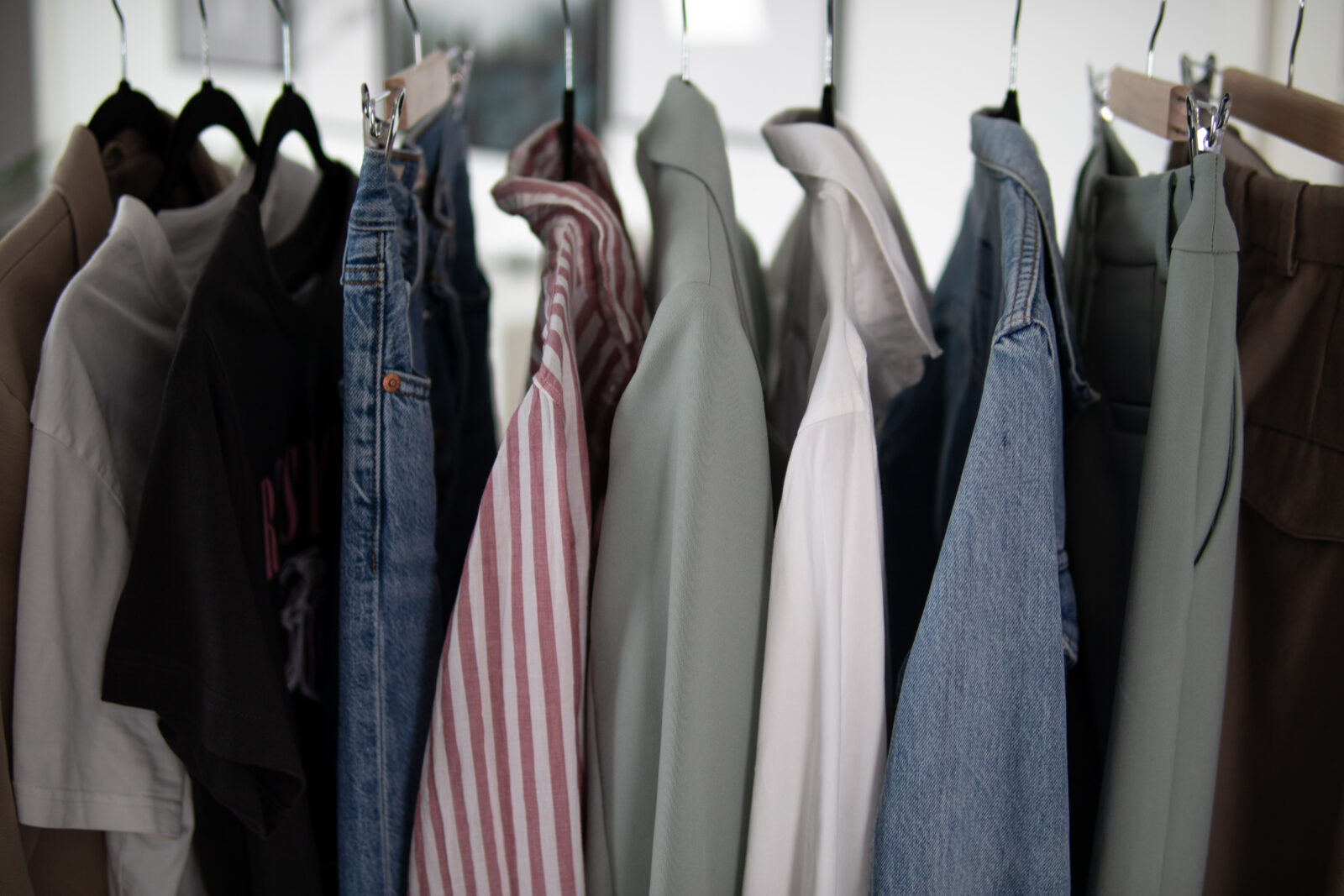 If you've been following me for a while you'll know that I'm a big fan of capsule wardrobes. I made my first capsule back in 2016 and I kind of haven't looked back since. If you don't know what a capsule wardrobe is or if you're about to make your first one ever, let's start with a brief description of what it actually means.
"A capsule wardrobe is a collection of clothing composed of mostly interchangeable items, to maximise the number of outfits that can be created. The idea is to pack away out of season items so that you only ever have what you can actually wear available to you, making it far easier to get dressed in the morning. It also means you get to shop your own wardrobe when the seasons change, making the approach a fun way to practise more sustainable clothing habits."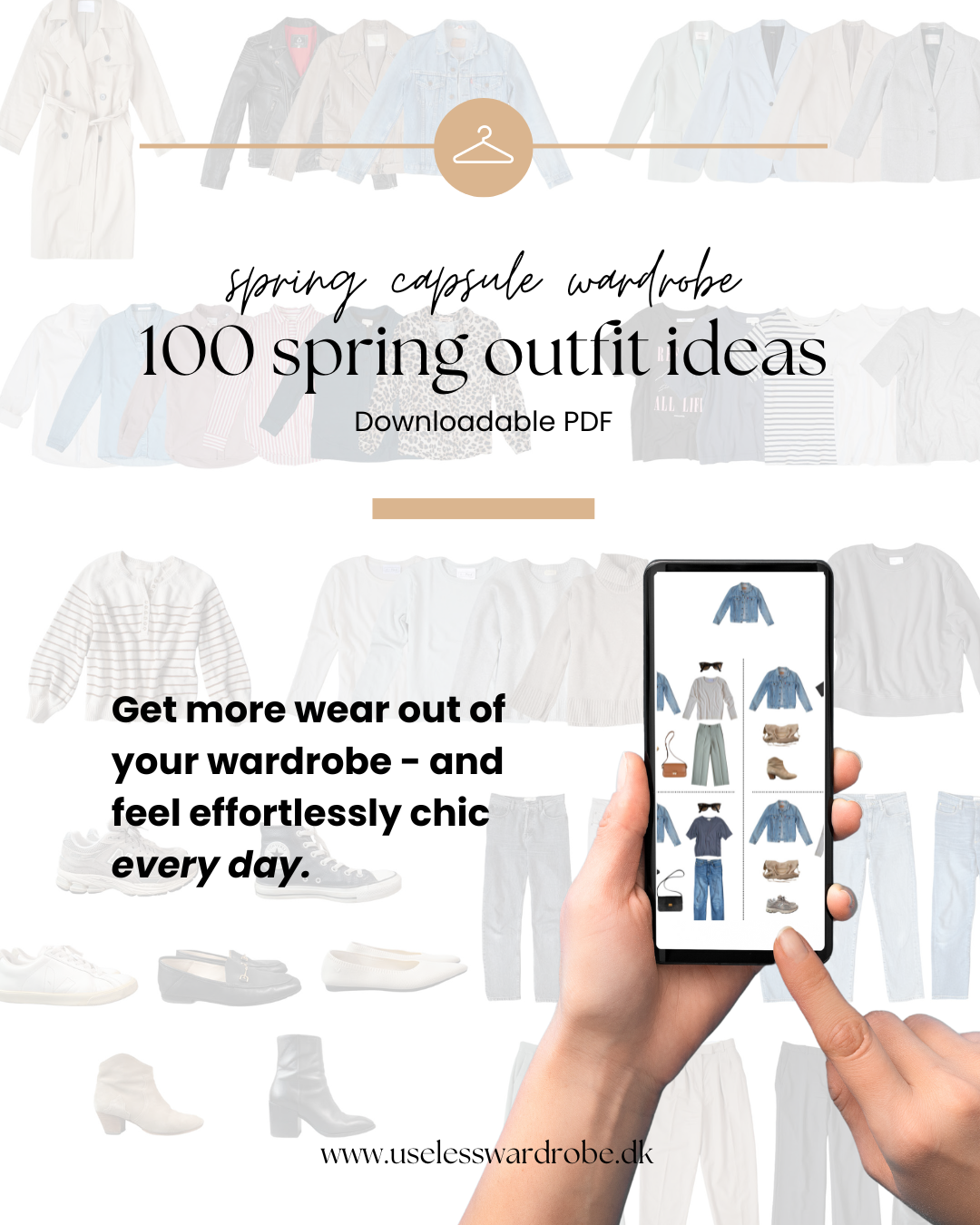 Click HERE to download the full PDF with overview, 100 outfit ideas & links
It's been 7 years since I made my first capsule wardrobe and I've naturally learned a lot since – I've even become certified style coach and colour consultant, so I've gone from kind of recklessly following the very stereotypical, minimal capsule wardrobe to knowing a lot more about what actually suit me, my personality, my lifestyle, my body shape and my colourtype. So I would say the biggest difference there is between my 2016 capsule wardrobe and then my 2023 capsule wardrobe is that my style feels more coherent, more representative of my true self and then just by looking at it visually, it's also a little more colourful than what it used to be.
I also don't try to limit myself to the typical 25 items or 33, or 37; so although I know that for me less typically is more I go about it a bit more leisurely these days. Especially since I love the principle of outfit formulas like for example a blazer, a pair of jeans and a t-shirt I think it's nice to have a few different colours within these categories to choose from which will often add to the total number of items a little bit. Having said that, I try to stick with around 35-40 items per season, just because I know that if I have more than that I probably won't get to wear it all anyway. 
And the beauty of having a capsule wardrobe is pairing things down, learning to do more with less; and making getting dressed far more easy and liberating.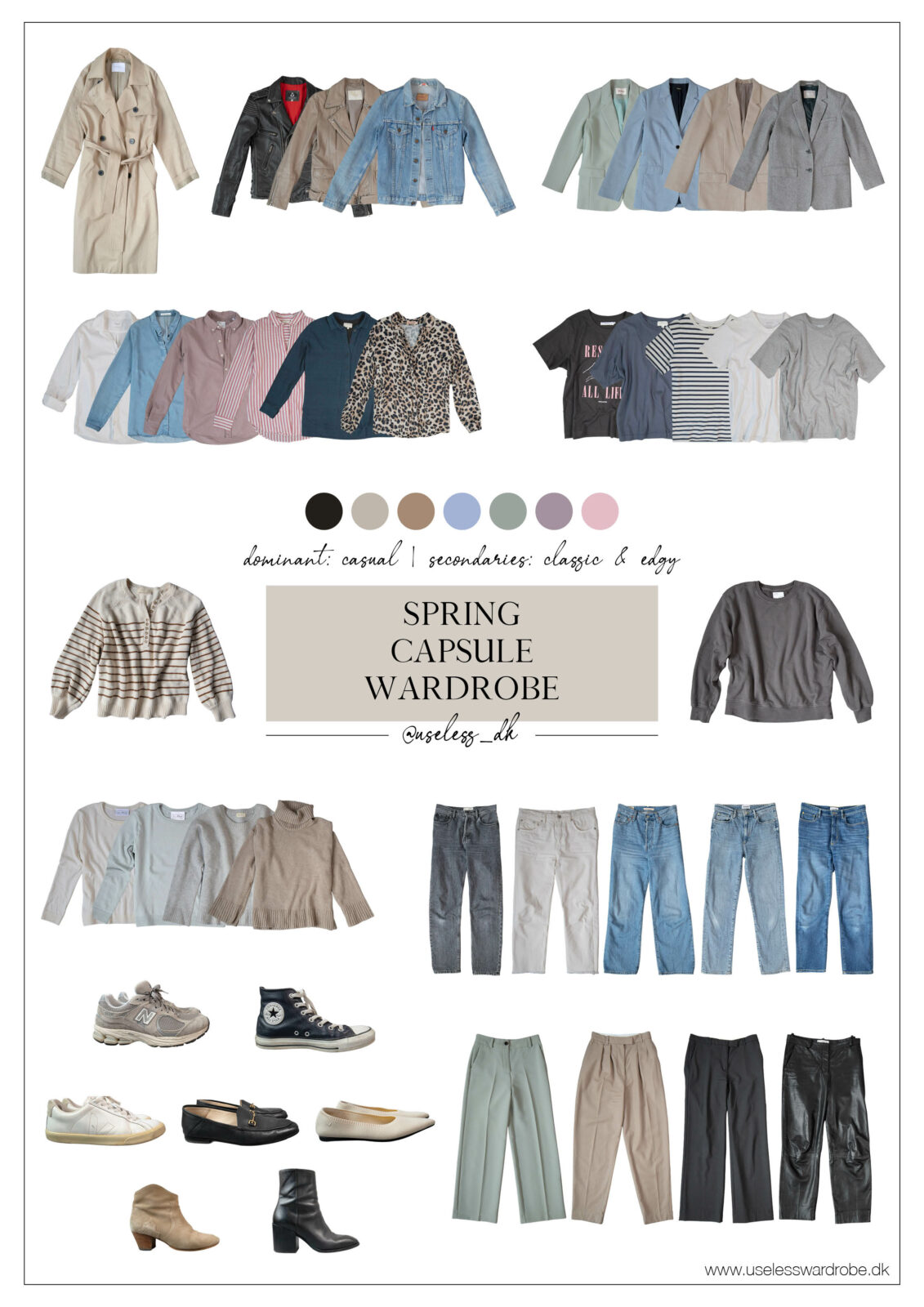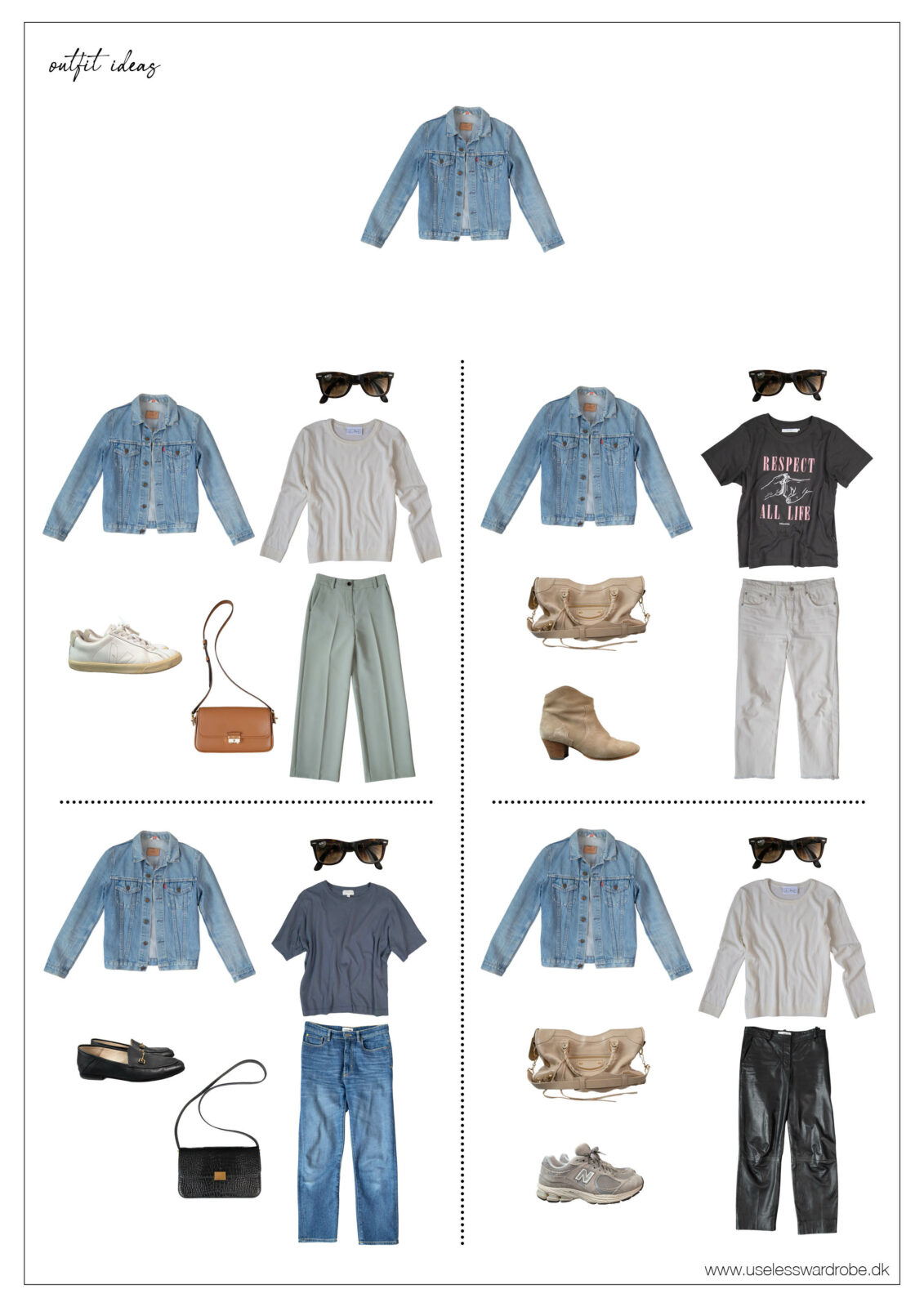 WHAT'S IN MY SPRING CAPSULE WARDROBE?
You'll still see lots of my good old faves in there like my Everlane trench coat and then basic items like straight leg jeans, basic t-shirts, crewneck sweaters, classic shirts and blazers, my denim jacket, biker jackets, basic white sneakers and ankle boots – all kept in rather neutral colours like black, charcoal, white and beige. It's especially items like these that truly form the backbone of my wardrobe and no matter how much time passes I never seem to get tired of these kinds of items. Even though I might have replaced some of these items since 2016 because they've gotten worn out, I've outgrown them or similar, I still buy a lot of the same things in the same style that I would back then which kind of shows how much I've truly learned to settle with my style since getting into capsule wardrobes. I always like to refer to it as having made more "peace" with myself and my style and it's the most liberating feeling in the world to be honest.
Within each of the categories I just mentioned before – t-shirts, sweaters, blazers etc. I've then added on with a few colour updates. Ever since getting into the world of colour analysis back in 2021 I've not only been wanting to soften up my selection of neutrals (meaning generally wearing a little less black, which used to be my "safe" colour though I never actually found it super flattering on me), but I've also been longing for a few pops of colour. As a soft colour type the muted colours tend to look more harmonious on me, especially worn in tonal combinations with less contrast added. So for my blazer collection I've added colours like sky blue and sage green, and I've also added a few pops of pink – I bought a 2ndhand shirt recently with soft pink and white stripes and a super cool dark grey t-shirt with a pink motif on it from Dedicated, a newer slow fashion brand on my radar.
Returning back to that sage green, that was actually one of the first purchases I made after finishing up my no buy challenge in 2022 – and the purchase was equally as nerve wracking as it was exciting, it kind of felt weird buying something completely new again (especially since I do still go #secondhandfirst whenever I can) but at the same time that suit makes me feel all kinds of amazing; and the colour is just so wonderful. It's turned out to be such a versatile purchase, and the two pieces can be worn separately in so many different ways and for many different occasions. 
The overall style for my spring capsule is dominantly casual, with secondary styles of classic and edgy. So these are all my key pieces for spring and now I'm just eagerly waiting for the weather to truly warm up, so I can start wearing all these items on repeat.
PRODUCT LINKS (adlinks are marked with a *)
*Trench coat | *Black biker | Beige biker | Denim jacket | Sage green blazer | *Blue blazer | *Beige blazer | *Grey blazer | *White shirt | *Blue shirt | *Purple shirt | Striped shirt | Dark blue shirt | *Leopard shirt | Graphic tee | *Navy tee | Striped tee | *White tee | *Grey Tee | Striped jumper | *Grey sweatshirt | Cream jumper | Light blue jumper | Grey jumper | Beige rollneck | *Dark grey jeans | White jeans | Mid blue jeans | *Light blue jeans | *Dark blue jeans | Sage green trousers | *Beige trousers | *Black trousers | *Leather pants | New Balance sneakers | Converse sneakers | White sneakers | Loafers | Beige flats | Beige boots | Black boots | Brown handbag | Black handbag | Beige handbag | Sunnies