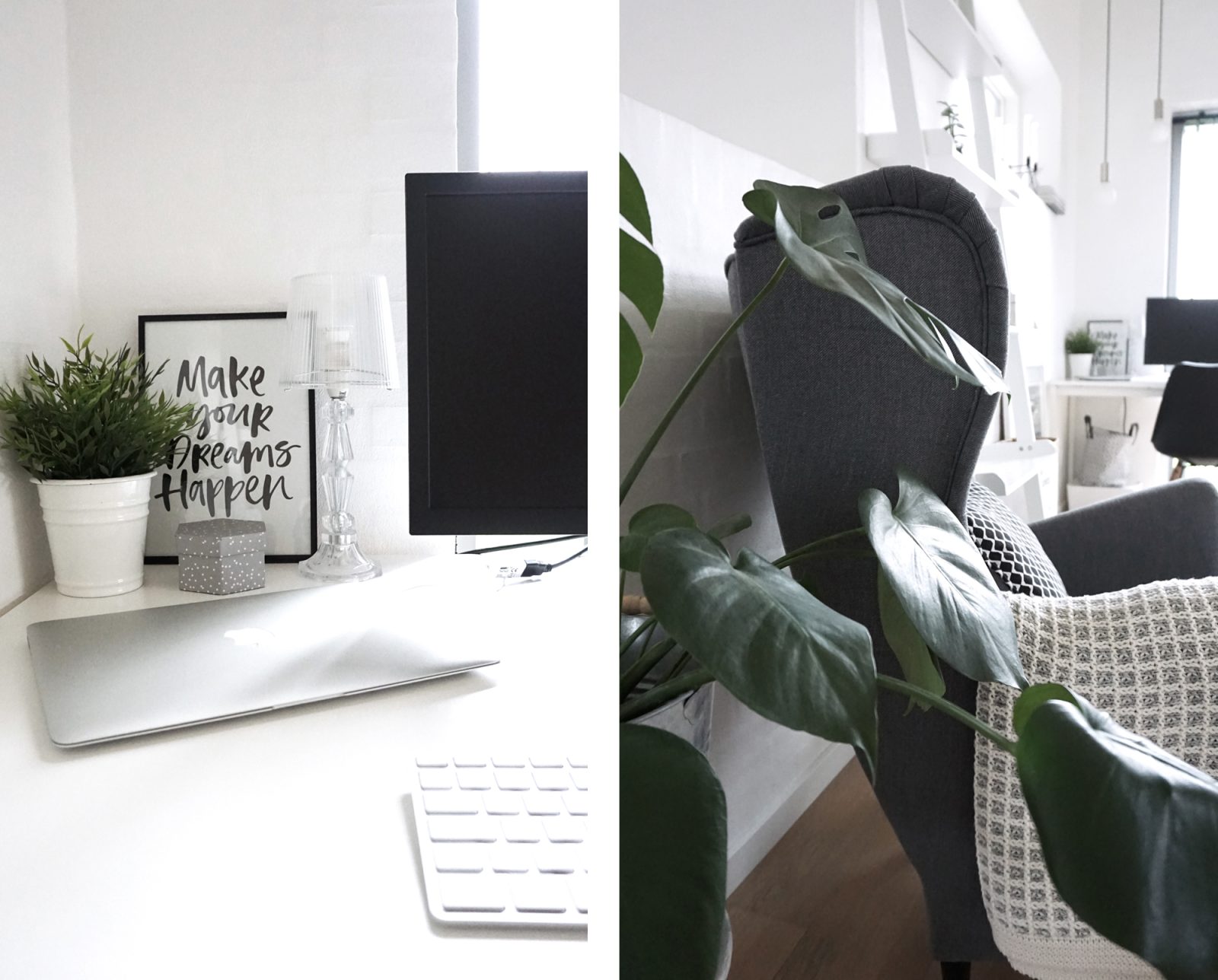 Fast fashion is a contemporary term used by fashion retailers to express that designs move from catwalk quickly to capture current fashion trends. Fast fashion clothing collections are based on the most recent fashion trends presented at Fashion Week in both the spring and the autumn of every year. Emphasis is on optimizing certain aspects of the supply chain for these trends to be designed and manufactured quickly and inexpensively to allow the mainstream consumer to buy current clothing styles at a lower price. This philosophy of quick manufacturing at an affordable price is used in large retailers such as H&M, Zara, Peacocks, Primark, Xcel Brands, and Topshop. It particularly came to the fore during the vogue for "boho chic" in the mid-2000s. Wikipedia
/ When I decided to build my wardrobe after the capsule wardrobe system, I didn't really think so much about whether it was sustainable or not. It was just a fun experiment that would help me stop constantly adding new (wrong) purchases to my wardrobe and stop buying an excess of cheap, poor quality items. And finally to stop using all my hard earned money on clothes every single month. I wanted to build my dream wardrobe, so I could be more present in other, more important things. And to that extent I have achieved what I wanted.
My experiment grew as I started my Youtube channel because I wanted to share my story and my experiences with others, and at the same time I became more and more aware of how sustainable an approach to fashion this actually is. Sustainability has therefore become more and more important to me as I have also realized how devastating the textile industry is for our environment. But a sustainable wardrobe is not just organic-produced textiles in my opinion. It's part of the movement towards a more green approach to fashion yes, and that's something I see myself supporting more and more in the future. That is where we are going.
To me, however, a sustainable wardrobe is as much one that has mostly good quality products that last season after season and that you feel comfortable with. If these products are organic, it's only better, but I do not have one single product (what I know) from a so-called fairtrade fashion brand. Yet! And it's simply because I've had my focus elsewhere when I started this experiment. To me, the quality of the products was the first place I had my focus, and I wanted to educate myself into generally paying more for my clothes so that the quality was also higher. The fact that quality and price are followed is unfortunately not always a matter of course, but this is a completely different discussion – in my view, good quality can also just be a product that adds quality to your wardrobe. Not to say that it necessarily has been an expensive product then, but a good white shirt is for example, is a quality product for me – even if it is just from H&M's basic collection. It's really more about learning yourself a few tricks to spot good quality, but I'll talk about that in another post – promise! I will add though, that a lot of my wardrobe is things I have bought secondhand. Both regular items and more luxury ones. So in that way my wardrobe is also pretty sustainable.
But regardless of what I've achieved so far, I really want to make an effort to support fairtrade fashion brands more in the future. Of course, it is an important message to show that you are supporting about these. I'm not saying that I dont still have much to learn as a consumer, because I certainly have. But I don't intend to just drop everything I have in my hands and throw everything out I have and start over! I will do my very best to buy fairtrade where it makes sense, and then still keep my focus on quality over the quantity. And then just cross my fingers that all my favourite non-fairtrade brands will become more fairtrade one day.
Når jeg påstår at være "bæredygtig" influencer, hvordan stemmer det så egentlig overens med, at jeg ofte viser eller linker til ting fra de såkaldte fast fashion mærker? Dette er ikke et spørgsmål jeg direkte har fået, men noget som jeg tænker måske kunne opstå. For det hænger da egentlig ikke helt sammen med mit koncept – eller hvad?
Da jeg i sin tid besluttede mig for, at opbygge min garderobe efter capsule wardrobe systemet, så tænkte jeg egentlig ikke så meget over, om det var bæredygtigt eller ej. Det var bare et sjovt eksperiment, som skulle hjælpe mig med, at holde op med konstant at tilføje nye (fejl)køb til min garderobe, og holde op med at købe en overvægt af billige ting i dårlig kvalitet. Og i det hele taget holde op med, at bruge alle mine surt tjente penge på tøj hver eneste måned. Jeg ville opbygge min drømmegarderobe, så jeg kunne være mere nærværende i andre, mere vigtige ting. Og det har jeg i dén grad opnået.
Mit eksperiment greb om sig; jeg startede min Youtube kanal, fordi jeg fik lyst til, at dele min oplevelse og erfaringer med andre, og samtidig blev jeg også mere og mere klar over, hvor bæredygtig en tilgang dette faktisk er til garderobeopbygning. Bæredygtighed er således blevet mere og mere vigtigt for mig, i takt med at jeg også har indset, hvor ødelæggende tekstilbranchen er for vores miljø. Men en bæredygtig garderobe er for mig ikke kun økologisk producerede tekstiler. Det er en del af bevægelsen imod en mere grøn tilgang til mode ja, og det er noget jeg ser mig selv bakke mere og mere op om i fremtiden. Det er dér vi skal henad.
For mig er en bæredygtig garderobe dog ligeså meget én, som har overvægt af kvalitetsprodukter der holder længe, som du føler dig tilpas i og som du er glad for at bruge sæson efter sæson, år efter år. Er disse produkter økologisk producerede er det jo kun endnu bedre, men jeg har ikke ét eneste produkt (hvad jeg ved af) fra et såkaldt "fairtrade fashion" brand. Endnu! Og det er ganske enkelt fordi, at jeg har haft mit fokus andre steder, dengang jeg startede dette eksperiment. For mig var kvaliteten af produkterne det første sted jeg havde mit fokus, og jeg ville opdrage mig selv til generelt at betale mere for mit tøj, sådan at kvaliteten tilsvarende var højere. At kvalitet og pris følges er desværre ikke altid en selvfølge, men dette er en helt anden diskussion – i mine øjne kan god kvalitet også sagtens bare være et produkt, der tilfører kvalitet til din garderobe. Ikke dermed sagt at det nødvendigvis har været et dyrt produkt, men en god hvid skjorte er f.eks. et kvalitetsprodukt for mig – også selvom den er fra H&M's basis kollektion. Med en lille smule kvalitetssnilde kommer man langt, og man behøver ikke være ekspert for, at kunne spotte hvornår noget er god kvalitet eller ej. Men det kommer jeg nærmere ind på i et andet indlæg – promise! Jeg vil dog lige tilføje, at jeg har rigtig meget tøj som jeg har købt brugt. Både mere almindelige mærker, men også mere luxuriøse mærker. Så på den måde er min garderobe også ret bæredygtig, hvis jeg selv skal sige det.
Men uanset hvad så er jeg nået dertil, hvor jeg virkelig gerne vil gøre en indsats i, at støtte fairtrade fashion mærkerne. For selvfølgelig er det et vigtigt budskab at vise, at man bakker om disse. Jeg siger ikke, at jeg ikke stadig har meget at lære som forbruger, for dét har jeg helt bestemt. Jeg har ikke tænkt mig, at smide alt jeg har i hænderne og smide alt ud jeg har og starte forfra! Jeg vil gøre mit allerbedste for at købe fairtrade dér hvor det giver mening, og så ellers stadig bevare mit fokus på kvalitet frem for kvantiet. Og så bare krydse fingre for, at alle mine favorit ikke-fairtrade mærker, vil tænke mere i disse baner i fremtiden. (Fortsættes under billedet)
/ I also dont want to feel guilty that I have things in my closet from H&M, and sometimes I even still buy things from there. As a fictive example, if I had to choose between a pair of jeans from one of the conventional so-called fast fashion brands and a fairtrade brand, I would choose the pair of jeans I liked the most and had a good quality at the same time, and that I know I'll get the most wear out of. The alternative is that they would end up in the back of my closet. And that is simply a waste! Then it doesn't really matter that they are organically produced – waste is waste, right? And if it doesn't bring me joy, I wouldn't happily use it year after year, season after season, which of course is the whole philosophy of a sustainable capsule wardrobe. And, quite frankly, I think that sometimes it's hard to find styles at the fairtrade brands, which are 100% my style. Even though I think many of them are doing very well – for example People Tree and Everlane are both brands that I really like most things from. But sometimes it just slips, and I won't be able to find what I'm looking for. This will probably be the case until more and more of the conventional brands come step more into the fairtrade/eco game.
Brands like H&M actually makes reasonable basics. I have tanktops from them which I have been using for nearly 5 years, and which I still use. It's about learning yourself a few simple tricks on how to spot good quality, and also how to care for your garments so they last as long as possible. That is also sustainability! The problem is that the low prices unfortunately encourages consumers to buy, throw away and buy new again. Why shouldn't we, now that it's so cheap?? And this is the mindset I really don't like. This is the mindset I don't wish to support everytime I buy something from H&M. Furthermore, the low prices of course means that the people who produced it did it under very poor conditions.
We as consumers tend to pass all the blame and responsibility to the fast fashion brands . But we forget how much power we really have as consumers. It is just as much us who want the passing trends, the new things, and the many things especially. And as long as this is the case the production will follow.
I have a (perhaps naive) belief that if we as consumers began to look a little inward, if we stopped buying such large quantities of cheap clothes, the so-called fast fashion clothing – the industry would be put under enough pressure that it would have to change its business model completely. If we could convince ourselves, each other and the industry that fashion may well be fun though there isn't necessarily new things coming into the shops each week. We really need to be brought up as consumers, as well as the entire industry's business model needs to be torn apart and rebuilt. For me it has been such a good experience to discover how much more joy I get out of my stuff if I choose to invest and put more money into one single product, than to buy 10 different for the same amount as that single one.
I've said it before and say it again – to me great style doesn't really have anything to do with how much clothing you have, or how many of the latest trends you follow. Nor am I saying you have "bad" taste if this is the case. But to me, great style has to do with charisma and to stay true to your own style (whether it's boring and basic as mine, or whether it is colorful and lively!).
Many of the people I know privately who follow me here often come up to me and say that they are having trouble narrowing their closet down and limiting themselves. That they don't understand how I can make this work. To this I usually answer that this isn't the essence of my concept; It is not everyone who can satisfy themselves with "only" about 37 pieces of clothes and shoes in their wardrobe. To me the essence is to stop purchasing so many new items as we do, and I guess that's really where I'm going with this post.
Jeg vil ikke gå og have dårlig samvittighed over, at jeg har ting i mit skab fra H&M, og at jeg somme tider stadig køber ting derfra. Stod jeg f.eks. og skulle vælge mellem et par jeans fra et konventionelt mærke og et fairtrade mærke, så ville jeg til hver en tid lægge mest vægt på hvilket par, jeg bedst kunne lide og som havde et rimeligt kvalitetsniveau, så jeg var sikker på de ville holde så længe som muligt. Og altså hvilket par der ville tilføre min garderobe mest kvalitet. Alternativet er, at de ville ende inde bagerst i mit skab. Og det er ganske enkelt spild! Så kan det et eller andet sted være lidt ligegyldigt, at de er økologisk producerede – spild er spild, og økologi skal ikke give carte blanche til, at man bare kan forbruge uden at tænke over det. Og hvis det ikke bringer mig glæde, så får jeg det ikke brugt år efter år, sæson efter sæson, som jo er hele tankegangen med en bæredygtig capsule wardrobe. Og helt ærligt så synes jeg bare, at det somme tider er svært at finde styles hos fairtrade mærkerne, som er 100% min stil. Selvom jeg synes mange af dem er kommet godt efter det – f.eks. People Tree og Everlane er begge mærker, som jeg rigtig godt kan lide de fleste ting fra. Men nogle gange smutter det altså bare. Sådan vil det nok være til flere og flere af de konventionelle mærker kommer lidt mere ind i kampen.
Mærker som netop H&M laver udmærkede basics – jeg har tanktoppe derfra, som har holdt i snart 5 år og som jeg stadig bruger. Dét er også bæredygtighed! Jeg ved godt de laver mange ting som absolut ikke er god kvalitet også, så det er lidt en balancegang synes jeg. At bruge sin sunde fornuft, sine hænder og igen – tilegne sig lidt viden om god kvalitet. Og ikke mindst behandle sit tøj med omhu, så det holder så længe som muligt! En stor del af problemet ligger også i, at de lave priser (og de forbipasserende trends) desværre opfordrer til, at man køber, smider væk og køber nyt igen. Hvorfor skulle man ikke det, når nu det er så billigt?? Og denne tankegang tager jeg afstand fra. Denne tankegang har jeg ikke lyst til, at bakke op om. Desuden betyder de lave priser jo også, at de mennesker der har produceret tøjet stort set ikke tjener en klink på det.
Vi som forbrugere har en tendens til, at give fast fashion mærkerne hele skylden og ansvaret. Men vi glemmer hvor meget magt vi egentlig selv har. Det er i lige så høj grad os, der ønsker de forbipasserende trends, de nye ting, og de mange ting ikke mindst. Og så længe vi ønsker det, ligeså længe vil produktionen følge med.
Jeg har en (måske naiv) tro på, at hvis vi som forbrugere begyndte at se lidt indad, hvis vi holdt op med at købe så store mængder af det billige tøj med den korte levetid (og dårlige kvalitet), det såkaldte fast fashion tøj – så ville branchen komme under nok pres til, at den ville skulle ændre sin forretningsmodel fuldstændig. Hvis vi kunne overbevise os selv, hinanden og branchen om, at mode godt kan være sjovt selvom der ikke nødvendigvis er nye ting på programmet hver uge. Vi trænger godt og grundigt til, at blive opdraget som forbrugere, ligeså vel som hele branchens forretningsmodel trænger til, at blive revet fra hinanden og bygget op igen. For mig har det været rigtig lærerigt, at opdage hvor meget mere glæde jeg får ud af mine ting, hvis jeg vælger at investere og lægge flere penge i ét produkt, end at købe 10 forskellige til samme sum. Men også at jeg sagtens kan passe godt på mine ting, respektere dem og forlænge deres levetid, selvom de måske ikke har kostet alverden. Og at det er okay, at jeg ikke har et nyt look hver uge!
Jeg har sagt det før og siger det gerne igen – for mig har god stil ikke rigtig noget at gøre med, hvor meget tøj man har, eller hvor mange af de nyeste trends man hopper med på. Jeg siger heller ikke man har "dårlig" stil hvis dette er tilfældet. Men for mig har god stil noget at gøre med udstråling, at hvile i sig selv og den stil man har (uanset om den er kedelig og basic som min, eller om den er farverig og sprælsk!), og så synes jeg bare det er vanvittig charmerende, og en fed egenskab at vise omverdenen, at man er tro mod sin stil, og at man elsker de ting man har i sit skab.
Mange af de mennesker jeg kender privat der følger mig herinde kommer tit og siger til mig, at de har svært ved, at skille sig af med sit tøj og begrænse sig. At de ikke forstår hvordan jeg kan få det til, at lade sig gøre. Til det svarer jeg som regel, at det heller ikke er dét der er essensen for mig; det er ikke alle der kan stille sig tilfredse med "kun" ca. 37 stykker tøj og sko i sin garderobe. For mig handler det helt simpelt om, at vi alle skal begrænse vores forbrug af nye ting. Og det er nok i virkeligheden også dér jeg gerne vil hen med dette indlæg.