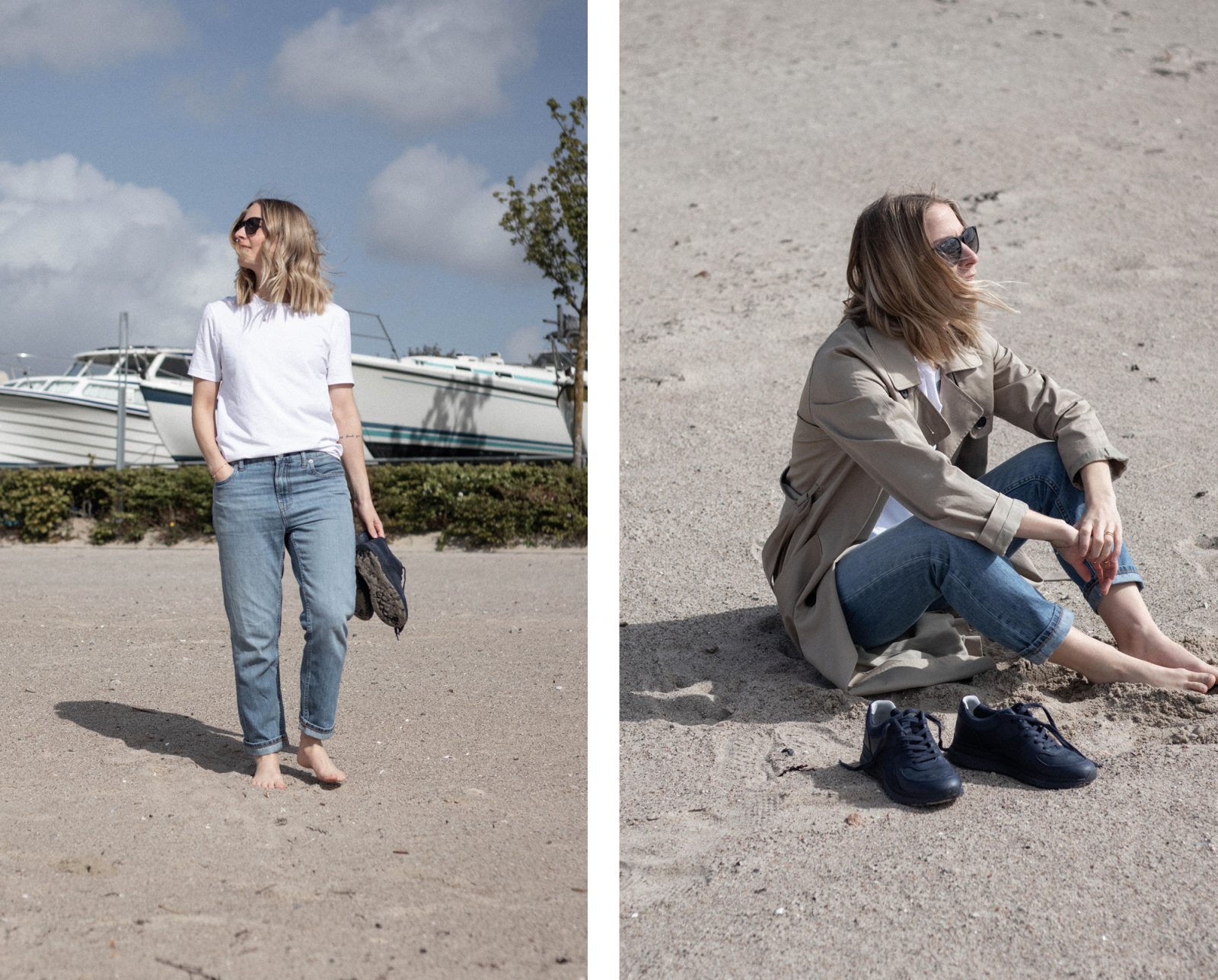 There are many ways to do it; being your own boss. And I'm pretty sure that all stories are different. What I do think is the case for most people though, is the need for good advice or hearing other people's stories. When I took the plunge into the self-employed life – something I by the way, never saw coming – I felt overwhelmed and frustrated a lot of the time. Frustrated by the fact that there not only one handbook for dummies, that you can open and then follow step-by-step (if it's out there without me knowing about it though, hit me up). When you leave an employer and a steady job, you're not only saying goodbye to economical safety and stability. You're saying goodbye to so many advantages and a structure which is hard (but not impossible) to keep up with on your own. The good news is you get a whole new life, with another kind of flexibility than what your former employer was probably able to offer you. And I'm pretty sure most self-employed people will agree, that this flexibility is one of the biggest rewards of being self-employed. That and the ability to structure your own days, and to bring your own ideas and creativity to life.
This May it will be 2 years since I said goodbye to a fulltime position as a designer, and I've learned so much along the way. Ever since writing my very first blogpost in here 5 years ago I've accomplished turning my Youtube channel into my profession, I've launched my very own 2ndhand webshop and I've designed my own sustainable jewelry line so I'd say I know a thing or two by now. So here you go; a list with 6 tips I would have liked to know, when I decided to become my own boss.
…
Der er mange måder at gøre det på; dét der med, at være din egen chef. Og jeg er også ret sikker på det er de færreste historier der er helt ens. Til gengæld tror jeg, de fleste har brug for et godt råd. Da jeg selv stod over for beslutningen at tage springet – noget jeg iøvrigt aldrig nogensinde havde set komme – følte jeg mig i første omgang super overvældet og frustreret. Frustreret over at der ikke findes én håndbog for dummies, som man kan følge til punkt og prikke (hvis den findes og jeg bare ikke ved det – hit me up). Når du siger farvel til et fast arbejde og en arbejdsgiver, så siger du ikke blot farvel til økonomisk sikkerhed og stabilitet. Du siger farvel til rigtig mange fordele og en struktur der er svær (men ikke umulig), at opretholde helt på egen hånd. Til gengæld får du et helt nyt liv, med en anden frihed end dén en fast arbejdsgiver kan tilbyde dig. Og jeg er sikker på de fleste succesfulde iværksættere vil være enige med mig i, at det er denne frihed der er en stor del af drivkraften bag værket. Både fleksibiliteten i, at sammensætte dine egne dage, men også det her med, at vække dine egne idéer og kreativitet til live. At være lidt sin egen herre.
Nu er det 2 år siden jeg sagde farvel til en fast stilling som designer, og jeg må sige at have lært nogle ting undervejs. Siden jeg for 5 år siden skrev mit første blogindlæg er det lykkes mig, at leve af mine Youtube videoer, jeg har lanceret min egen 2ndhand webshop og så har jeg designet min egen bæredytige smykke kollektion, så jeg vil da sige jeg ligger inde med en del brugbar viden efterhånden. Så here you go; en liste med 6 gode råd jeg ville have sat stor pris på, da jeg selv sprang ud i livet som selvstændig.
*Post contains gifted items: Everlane's new sustainable sneaker and their new Summer Denims
All-in, parttime or freelance?
Again, all stories are different, and it all depends on what job, service or product you want to offer through your business and also how time consuming it is to get it on the market to begin with. It also depends on what type of person you are, and how much you believe in your own ideas – if you're going all in head first or if you prefer to take it a little bit more slowly. For me it made most sense to stick with a parttime position for about 1,5 years before fully turning self-employed. Most of you probably know that I worked a few years as a design assistant in the fashion industry, and after that I got headhunted for a parttime position as social media manager for another danish fashion brand. It was amazing being able to still work with something relevant by keeping a foot on the regular labour market and getting a little bit more experienced, all while working on my own projects on the side. 
You could also choose to offer yourself as a freelancer, because it's pretty rare that businesses are keen on the idea of offering you a parttime position, all while doing your own thing on the side. From their perspective I completely understand it, because they spend lots of ressources and time getting you into the swing og things – and if they don't know how long they will be able to keep you for that's kind of a big risk for them. I kind of have this image anyway, that if a business choose to hire a freelancer because they are really busy and need extra hands for a while or with certain tasks from time to time, they already know what the deal is and they are fine with it too.  They know they can't keep you forever, and they also know that because you are a freelancer you work on many other projects too. If this solution sounds appealing to you, but you're a little unsure about how to "sell yourself", I can highly recommend getting signed with a freelance agency, at least just in the beginning until you feel confident enough to move on, on your own. The agency will take a little bit of whatever income you might earn in commission, and in return they will help you get new projects going and also negotiating a fair wage for your work. If this is not your thing you could consider taking a parttime job somewhere that might not be relevant to you, and somewhere they might be more used to people coming and going more frequently. I actually reached that point myself, where I didn't really care what my parttime job was as long as I was happy and it meant I could do blogging/entrepreneurial stuff on the side. But then I got offered that position as SOME manager and I couldn't say no to that. Nevertheless an economical safety net was a must for me in the beginning, until I reached that point where it was actually possible to handle things completely on my own.
Invest in an accountant (or other similar professionals)
I like to use the word "invest" because of course the precious time of professionals doesn't come for free. I will say though that it's worth every penny. Everything that has to do with sorting out your tax, work-related activities and travels or VAT – anything money related basically, is something an accountant can help you with. This kind of admin is just NOT my thing, so instead of spending (or wasting, because I will fail trying to do it on my own) a lot of my own energy on sorting these things out, I'd rather pay someone who knows his stuff to help me get it right. My accountant helps me figuring out all money-related things concerning my business. I'm not sure how things work wherever you guys might live in the world, but in Denmark most municipalities offer some sort of entrepreneurial counseling free of use for any citizens that have great ideas they want to put to life. Through these counseling sessions you're able to book at least 1 free of charge meeting with an accountant, lawyer or whatever you need to get started. I think this is pretty cool and I've used this service myself a couple times.
…
All-in, deltid eller freelance?
Igen er alle historier forskellige, og det kommer helt an på hvilken type branche eller hvilket type produkt eller service du vil tilbyde gennem din forretning, og hvor tidskrævende det er at lancere/udvikle. Det kommer også helt an på hvilken type person du er, og hvor meget du nu engang tror på din idé – om du springer ud i det head first eller tager tingene lidt mere hen ad vejen. Selv valgte jeg, at holde fast i et deltidsjob i ca. 1,5 år før jeg endelig tog beslutningen om, at klare mig på egen hånd og satse mere på mine idéer. De fleste af jer ved måske, at jeg arbejdede på fuld tid nogle år som designassistent i modebranchen, og fik herefter tilbudt et job som social media manager på deltid, også i modebranchen. Det var skønt at kunne få lov til at beskæftige mig med noget der stadig var relevant, ved at holde en fod indenfor arbejdsmarkedet og få noget erfaring på CV'et, samtidig med jeg arbejdede på mine egne projekter ved siden af.
Du kunne også tilbyde dig selv som freelancer, da det er ret sjældent virksomheder er lune på idéen om, at ansætte dig på deltid samtidig med, at du kører dit eget show ved siden af. Set fra deres synspunkt kan jeg også sagtens forstå det, da de jo bruger mange ressourcer på at lære dig op – og hvis de ikke véd hvor længe de har dig, så er der jo en del usikkerhed forbundet med samarbejdet. Det er ihvertfald min opfattelse, at hvis man som virksomhed hyrer en freelancer for at få afviklet flere opgaver i en meget travl periode, så ved de ligesom hvad de går ind til. De ved de ikke kan beholde dig for evigt, og de ved også du højst sandsynligt arbejder på mange andre projekter ved siden af. Hvis du synes denne idé er tillokkende, men du føler dig usikker på hvordan du skal "sælge dig selv", så kan jeg anbefale dig at blive tilknyttet et decideret freelance bureau, ihvertfald i starten. De tager en (ofte ret beskeden) procentdel af den løn du får tilbudt for en opgave, men til gengæld hjælper de dig alt de kan, både med at skaffe opgaver men også med, at forhandle løn. Jeg ved ikke om alle fagforeninger har sådan en freelance ordning, med hos min fagforening (Teknisk Landsforbund) har de lige netop sådan én afdeling som man kan tilknytte sig. Og ellers skal du måske være parat til, at tage et deltidsjob der ikke nødvendigvis er relevant for dit fag, hvor de er vant til at folk kommer og går lidt oftere. Steder hvor der ofte er mange studiemedhjælpere kunne være et godt bud. Jeg var faktisk oprindeligt selv nået dertil, hvor jeg var rimelig åben for hvad som helst; om det så var at stå et par timer om ugen i en lokal butik, på et lager eller lignende, inden jeg var så heldig at få tilbudt deltidsstillingen som SOME manager i stedet. Så længe jeg var glad hver dag og kunne arbejde på mine egne projekter ved siden af. Et økonomisk sikkerhedsnet var uanset hvad ret vigtigt for mig, især lige i starten, da jeg endnu ikke var dér økonomisk, hvor jeg ville kunne klare mig (forsvarligt) på egen hånd.
Investér i en revisor (og andre fagfolk)
Jeg bruger ordet "investér" fordi det naturligvis ikke er helt gratis at tage en revisor med på råd; men det er til gengæld alle pengene værd. Alt hvad der hedder skat, forskuds- og årsopgørelse, registrering af arbejdsrelaterede rejser og begivenheder (som du i arbejdsøjemed jo kan trække fra i skat), CVR registreringer, moms osv. er noget din revisor kan hjælpe dig med. Det er ikke min stærke side, så i stedet for at bruge en helt masse energi på at holde styr på dette (hvilket er møg hamrende svært, når man har så mange forskellige samarbejdspartnere som jeg), så hjælper min revisor mig. For tro mig; denne type admin fylder meget! Han kan hjælpe dig med at afklare, hvordan du driver de økonomiske dele af din virksomhed bedst muligt, på en måde som giver mening for dig og dit produkt/din service. Jeg har selv været udsat for store skattesmæk, fordi jeg ikke fik registreret min indkomst rigtigt, og det er aldrig sjovt at stå i. Desuden er jeg slem til ikke at få udnyttet de fordele man opnår som selvstændig rent skattemæssigt, så det er han også yderst behjælpelig med. De fleste kommuner i Danmark har én eller anden form for iværksætterplan eller et iværksætterkontor, som alle borgere kan gøre brug af. Igennem disse ordninger har man som iværksætter ret til gratis opstartsmøder bl.a. med revisorer, advokater eller lignende. Jeg har selv gjort brug af flere af disse ordninger, og det kan virkelig anbefales, så du kommer godt fra start.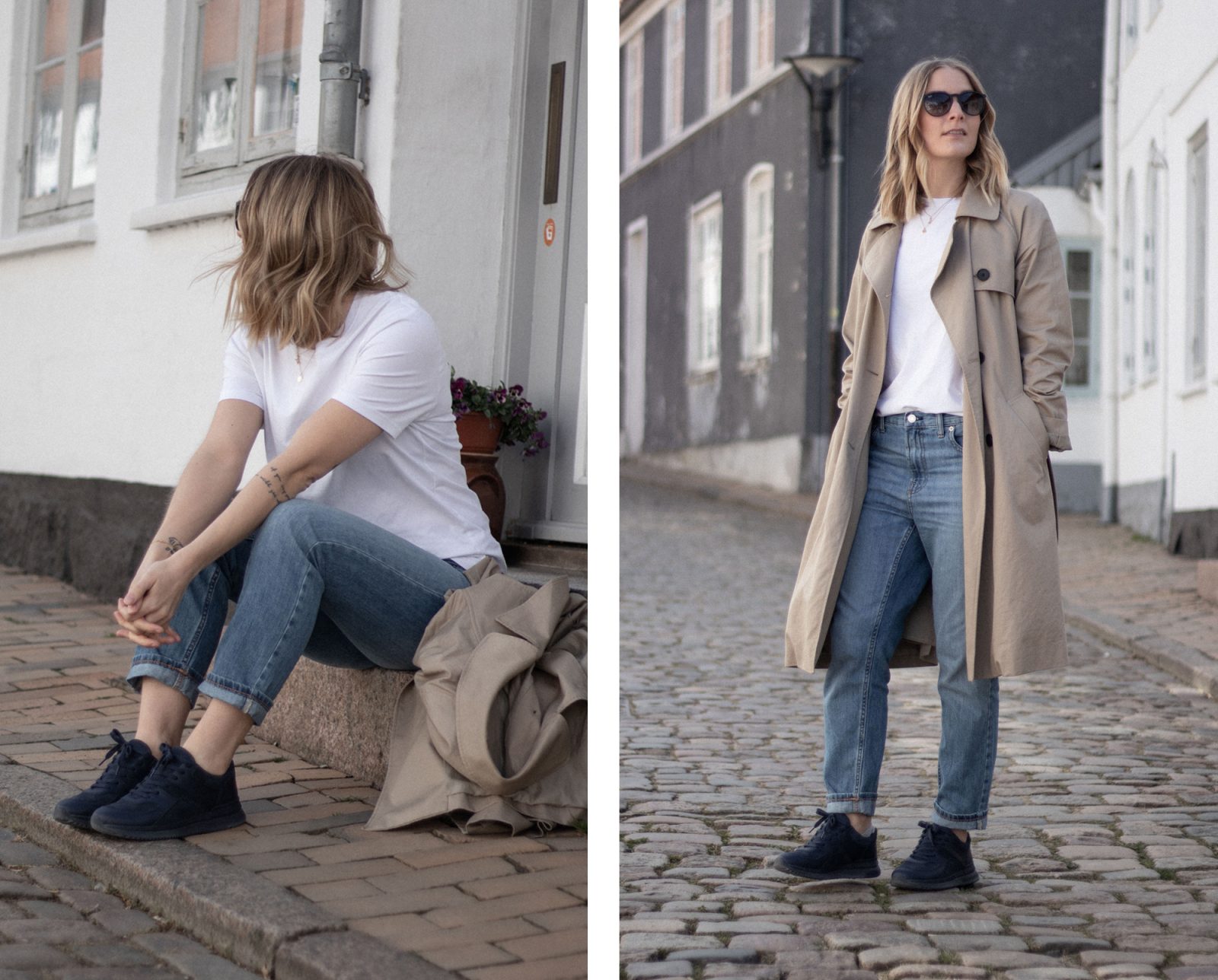 Structuring your daily life
This is something I'm still trying to figure out but also something I've chosen to accept will always be tricky, because it's hard to draw the lines of work and freetime when you work for yourself. I wrote this post last year, about how hard I found it to keep up with the infamous work/life balance as self-employed. Because you're never fully off from work. Vacations, weekends and bank holidays will melt together with your regular days a bit more, but I'd also like to emphasise that it all comes down to YOU. Again, I can only speak for myself and my own job – but structure and regular breaks are super important to me. I try to keep up with a normal 9 to 5 during weekdays, just so I can put my work aside when my husband gets home from work and so I can be there for the people who needs me. But also because if I'm tired and I keep pushing through, it won't be my best work. It's as simple as that.
Of course this structure is hard to always keep up with because there may be unexpected deadlines, travels or similar which will mess up my to-do list completely. I also like to work ahead if I know I'm out of town, on vacation or similar which in itself means more work and longer days the weeks prior to that. I've got a physical monthly content planner at my desk (basically just a whiteboard from IKEA), where I'll note down all the content I want to make for the upcoming month. Besides that I also like to use my outlook calendar on my phone quite a lot, just so I can keep up wit work-related deadlines or private events when I'm on the go. Finally I have a notebook with daily to-do's that I like to take with me basically everywhere, because I also write ideas and brainstorms in it. It's not a perfect way to do it I'm sure, but it works for me. A daily, weekly and even monthly plan to keep up with healthy routines and structure is so important, because it allows you to be more effective and stay motivated. Last but not least it can help you putting your work aside when the workday is done, so you can enjoy time with the most important people you have in your life.
Leave the house
Especially as freelancer or the type of self-employed who doesn't have any colleagues, employees or who works in a home-office, it's normal feeling a bit lonely from time to time. You're a one-person show, and you spend a lot of your days inside your own head. Even though I love my alonetime, some days I do feel loneliness creep up on me. Especially after leaving my parttime position, where I had colleagues at least a couple times a week. I actually value my time alone for the most part, especially because I'm somewhat of a social introvert. When I'm alone during my workdays, it means that I have way more energy to spend time with the people in my life that actually matters to me. I have more energy to say yes to social events with friends and family, and I've become better at taking the initiative to see people myself which feels so amazing. When I used to work fulltime I was often so tired, no, I was burnt out a lot of the time, which made even more introvert. There were long periods of my life where I didn't want to spend time with anyone at all, because I was just too exhausted.
But like I said I do feel loneliness creeping up sometimes, especially now that I'm fully on my own. Even though it's only been 2 months since I said goodbye to my parttime job, I do feel an urge to make more of an effort leaving the house during the weekdays, just so I wont go nuts. Or expect my husband to be all full of energy to go out and do stuff, when he returns tired to the apartment after a long day at his own job. When I wrote this post I actually did it on one of the cosiest cafés in Aabenraa – Fru Geest – with the purpose of getting out of the house for a few hours. Just for my own sake but also for the balance between me and my husband. I'm also going to see if I can rent one of the cheap entrepreneur offices, that I know we have in the city (basically just around the corner from our apartment). That way I'll be surrounded be other self-employed creatives at least a couple times a week, and I'll also be able to create a stock room and a photostudio for my 2ndhand shop. I'm sure there will also be lots of opportunities to get help or help the other entrepreneurs in the building.
…
Hverdagsstruktur
Dette er noget jeg stadig kæmper med, men også noget jeg har lært at leve med; for hverdagsstruktur vil nok altid være en svær nød at knække, når man er selvstændig. Jeg skrev dette indlæg sidste år, hvor jeg gav udtryk for hvor svært det er, at opretholde den famøse work/life balance især som selvstændig. For du har aldrig sådan rigtig fri. Ferie, weekender og helligdage er ligesom noget der flyder lidt mere sammen med dine almindelige arbejdsdage. Men det er også hvad man selv gør det til, vil jeg sige. Igen, jeg kan jo kun tale for mig selv og mit eget job – men struktur er enormt vigtigt for mig. Jeg forsøger så vidt muligt, at opretholde den almindelige 8-16 struktur i hverdagene, sådan at jeg ikke blot kan lade op til en ny dag i morgen (mit arbejde bliver sjældent godt hvis jeg er overtræt), men også så jeg kan være der for de mennesker jeg elsker når jeg ikke arbejder.
Selvfølgelig er denne struktur svær at opretholde 100%, fordi der kan komme uventede deadlines, rejser eller lignende som gør, at hele min to-do liste lige tager sig en tur. Jeg arbejder også gerne forud for en ferie, hvilket i sig selv også kan betyde længere arbejdsdage i perioder. Jeg har en fysisk månedlig content planner (egentlig bare et lille whiteboard fra IKEA), hvor jeg skriver alle mine idéer til kommende videoer, blogindlæg, kampagner/samarbejder mv. på. Udover det bruger jeg min outlook kalender rigtig meget, til andre ting – både privat og arbejdsrelaterede begivenheder, deadlines mv. Og så har jeg en fysisk notesbog, hvor jeg skriver daglige to-do lister og mål, samt diverse idéer og brainstorms. Det er ikke en perfekt måde at gøre tingene på, men det fungerer rigtig godt for mig. En daglig, ugentlig og månedlig rutine er super vigtig at få defineret, så du arbejder på en måde der er effektiv, men samtidig motiverende for dig. Og sidst men ikke mindst; det kan hjælpe dig med, at lægge arbejdet fra dig når dagen er omme, så du kan nyde dine venner, familie, hobbyer eller lignende.
Kom ud af huset
Især som freelancer, eller som den type selvstændig der endnu ikke har nogen ansatte, kolleger, eller et decideret kontor at møde ind på, så er det normalt at føle sig lidt ensom en gang imellem. Man kører jo meget sit eget show, og man er meget inde i hovedet på sig selv en stor del af tiden. Og selvom jeg nyder mit eget selskab, så kan jeg alligevel godt mærke ensomheden snige sig ind på mig nogle dage. Især efter jeg ikke længere har et deltidsjob, at møde ind på et par gange om ugen. Egentlig værdsætter jeg min alenetid det meste af tiden, især som social introvert. Alenetiden gør nemlig, at jeg har et større overskud til, at se de mennesker som betyder noget for mig – jeg har mere overskud til at sige ja til diverse arrangementer med venner og veninder, og er også blevet bedre til selv at tage initiativ til, at få dem set hvilket er en fantastisk følelse og helt klart én af de største belønninger ved, at være sin egen chef. Da jeg arbejdede fuldtid var jeg oftere træt, vil faktisk bruge ordet udbrændt, hvilket gjorde mig endnu mere indelukket. Jeg havde i lange perioder ingen energi og ingen lyst til at se nogen og være social.
De sociale depoter kan dog godt komme lidt i underskud i løbet af ugen, nu hvor jeg er helt på egen hånd. Og selvom det kun er to måneder siden jeg sagde farvel til mit deltidsjob, så kan jeg godt mærke jeg skal gøre en større indsats for at komme noget mere ud i hverdagene, så jeg ikke driver mig selv lettere til vanvid. Eller forventer at min mand har mega meget overskud til tage ud, når han kommer træt hjem efter en lang dag på arbejde, fordi jeg selv har siddet hjemme hele dagen. I skrivende stund sidder jeg faktisk på én af de hyggeligste caféer i Aabenraa – Fru Geest – af selvsamme årsag, og det er noget jeg vil gøre meget oftere. Både for min egen skyld, men også for balancen på hjemmefronten. Udover det, så er jeg ved at undersøge muligheden for, at leje mig ind på et iværksætterkontor (Det Kreative Hus i Aabenraa) hvor man til billige penge kan få sig sit eget kontor, og samtidig være omgivet af andre iværksættere. Ikke nødvendigvis for at komme der hver eneste dag, men måske bare et par gange om ugen, også så jeg har et decideret lager og fotostudie til min secondhand shop. Hvem ved, måske kan man udveksle idéer med nogle af de andre, og blive inspireret af andre kreative på den måde.
Enjoy your flexibility
When it all comes down to it, enjoy your flexibility as much as you can! It's hard work being self-employed, but it's also really rewarding in so many ways, that it all becomes worth it. I've got this "I'll enjoy it as long as it might last" way of thinking when it comes to my job, because I don't know what the future might bring. How long people are going to be willing to watch my videos or read my blogposts. If my secondhand shop will ever be so succesful, that I can turn it into that combined shop/café/webshop I'm dreaming about. I don't know how long I'll be able to be a jewelry designer for Stilnest. I don't know if I might turn into a clothing designer again either, maybe with a sustainable approach and with my own ideas. I.don't.know. And it's alright, I actually quite like not knowing; so I try to do my best to enjoy the ride, and to be as calm about things as I can.
Be calm and believe in tomorrow
I know being calm is easier said than done. "Just be calm". Can you give a more terrible advice to someone? If it was that easy, people what just do it. And I'm not always calm either, but I'd still like to point out the importance of it. I think most self-employed people feel like every day is a rollercoaster ride. You might wake up and feel really down in the dumps, get a really exciting email midday and still end the day in a mediocre state of mind. It's like that a lot of the time when you work with something you're so passionate about, I think. Every day you are happy, thankful and worried all at the same time. Eating healthy, exercising, fresh air and regular yoga or mindfulness meditations are all something that helps me out, along with spending time offline with the people (and animals) I love. I often leave my phone on the nightstand for an entire day, which always helps when I feel extra tired and overwhelmed by work. Again, you need to figure out what works best for you.
I think my overall calm approach to my work comes from always having a plan B. It might sound a bit sad, and like I don't fully believe in myself and my ideas; but it's not about that really. I've just always had this "if I can't do this, I'll figure out something else" way of thinking I suppose. I don't always pursue my plan B, but it's nice to know it's there. It gives me peace and it makes me believe in tomorrow. Does that make sense? This is something I used to look at as a weakness for myself, because I've had trouble sticking with the same job for very long. I've even felt embarrassed by my own rootlessness, and spend so much energy considering what others might think of it. But honestly, how boring is it living your life based upon what others might or might not think you should do? It's not that I don't get the importance of rooting yourself and learning to master the art of missing out on things to live a balanced life. I've always had so much respect for the people who can spend 3, 8 or 15 years in the same job. I wish I could. But I also believe that there's not one right way of living your life. If there were, what would innovation, creativity or personal development be at all?
So to wrap up this rather long post, I'd like to advice you guys to take your rootlessness, and turn it into a constructive kind of force. Investigate your opportunities and ground yourself with your plan B when the going gets tough. It might empower you to continue your journey.
…
Nyd din fleksibilitet
Når alt kommer til alt, så nyd din frihed og fleksibilitet alt det du kan! Det er hårdt at være selvstændig, men igen er det også super tilfredstillende på så mange måder, at det bliver det hele værd. Jeg har meget sådan én "jeg vil nyde det så længe det varer"-tilgang til mit arbejde, for jeg aner ikke hvad fremtiden bringer. Hvor længe folk gider blive ved med, at se mine videoer eller læse mine blogindlæg. Om min secondhandshop nogensinde bliver så succesfuld, at dén vil udvikle sig til den kombinerede webshop/fysiske butik/café som jeg drømmer om. Hvor længe jeg kan være smykkedesigner for Stilnest. Om jeg måske endda skal være tøjdesigner igen, men på egne præmisser og med en bæredygtig dagsorden. Jeg aner det ikke, og det er okay; jeg nyder tilværelsen så længe det varer, og forsøger så vidt muligt, at have is i maven.
Is i maven og tro på i morgen
Jeg ved det førnævnte helt klart er lettere sagt end gjort. "Bare hav is i maven". Det er jo nok det værste råd i verden. Hvis man "bare" kunne det, så ville alle jo gøre det. Og jeg har det heller ikke altid selv, men derfor vil jeg alligevel påpege vigtigheden af det. Jeg tror de fleste iværksættere og selvstændige føler, at hver dag er en rutsjebanetur. Man kan vågne og føle sig total nedtrykt og demotiveret, få en optursmail midt på dagen og ende i den helt anden ende af skalaen, og måske endda slutte dagen af sådan lidt middelmådigt. Sådan er det meget af tiden, når man arbejder med noget man er så passioneret omkring, tror jeg. Man er konstant taknemmelig, glad og bekymret på én og samme tid. Sund kost, motion, masser af frisk luft og regelmæssig yoga, meditation eller lignende, og sidst men ikke mindst samvær med mine yndlingsmennesker (og dyr) hjælper mig rigtig meget, når jeg har brug for, at koble fra. At lægge telefonen på sengebordet og lade den blive der hele dagen hjælper også, de dage jeg føler mig ekstra overvældet og træt. Igen, man skal ligesom selv prøve at finde frem til de ting, der bedst hjælper én til at koble fra.
Jeg tror isen i min mave kommer helt naturligt, fordi jeg ligesom altid har haft en plan B. Det kan lyde lidt sørgeligt, og lidt som om jeg ikke tror på mig selv og mine idéer; men det har egentlig ikke noget med det at gøre. Jeg har bare altid haft det sådan lidt "hvis ikke jeg kan det her, så skal jeg nok finde på noget andet". Ikke nødvendigvis fordi jeg så hver gang skifter fokus og begynder at realisere min plan B (selvom det har været tilfældet mange gange efterhånden), men den beroliger mig ligesom. Giver mig troen på i morgen tilbage, når jeg synes det hele ser lidt sort ud. Giver det mening? Dette er noget jeg før så som en svaghed hos mig selv, fordi jeg ligesom ikke rigtig har kunnet fastholde mig selv i det samme job, endda heller ikke altid den samme branche i mere end max et par år af gangen. Jeg har været enormt flov over lige netop denne rodløshed, og også ofte været bange for hvad andre måtte tænke. Men ærlig talt, hvor kedeligt er det ikke at indrette et liv baseret på hvad andre mener du bør gøre? Det er ikke fordi jeg ikke tror på værdien i at have et ståsted, og jeg beundrer virkelig de mennesker som kan være i det samme job 3, 8 eller 15 år. Det gad jeg sgu godt selv kunne. Men jeg tror også rigtig meget på, at der ikke kun er én måde at leve sit liv på. Der er ikke én lige vej, eller én bog som alle skal følge. Hvis der var, hvad ville innovation, kreativitet og udvikling så overhovedet være for noget?
Så mit sidste råd i dagens indlæg er helt klart, at tage din drivkraft og bruge den til noget konstruktivt; undersøg dine muligheder, og hav en eller anden form for plan B i baghovedet, der kan berolige dig de dage og perioder du synes det hele er skide hårdt. Så kan det ikke gå helt galt.